Blog

Mar 26, 2020
12 Ways To Cook With Beans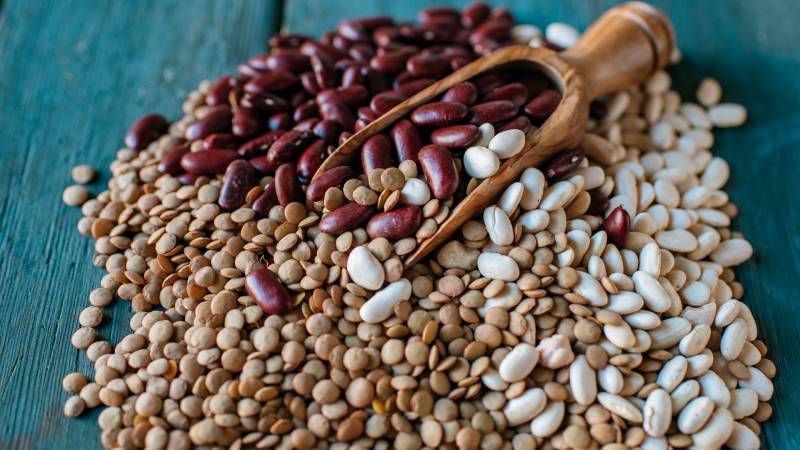 Beans are a versatile, inexpensive pantry staple that can be used in many delicious, plant-based dishes!
If you've recently stocked your pantry with beans and are looking for new bean-based recipes to add to your menu, we have you covered!
Beans do it all! They're nutritional powerhouses, packed with both fiber and protein. Studies show that consuming beans can reduce the risk for heart disease, lower blood pressure, and reduce cholesterol. Plus, they're good for the planet! One study found that swapping beef for beans would help the United States reach its greenhouse gas reduction targets! As an added bonus, they're also inexpensive and can last for months in the pantry. 
How can we use beans? Beans are versatile and work well in a variety of different dishes! Here are some of our favorite ways to cook with beans:
Soups: Beans are a perfect addition to warm, hearty soups!
Salads: Make your salad more filling by topping it with beans!
Hummus: Blend chickpeas into hummus and serve with vegetables or on sandwiches or wraps!
Dips: White beans, black beans, and other beans can be blended into dips!
Veggie Burgers: Chickpeas, black beans, and others can be used to make veggie burger patties. 
Burritos: Wrap black beans or pinto beans into your burrito for a boost of protein!
Rice and Beans: This classic combination is affordable, quick, and delicious!
Grain Bowls: Pile a bowl high with your favorite greens, grains, vegetables, and beans!
Tacos: You won't miss the taco meat! Fill your tacos with beans instead.
Chili: Bean chilis are delicious, hearty, and satiating! 
Falafel: Combine chickpeas with fresh herbs and spices to make falafel! 
Brownies: Brownies made with beans? You bet! Blending black beans into brownies creates a fudgy texture that makes for a nutritious indulgence!
Try some of our favorite bean-based recipes:
Vegan At Home Cookbook
Download our free e-book with more recipes to get started on a plant-based diet! Fill out the form below and the download link will be delivered to your email inbox.