Blog

Sep 13, 2019
12 Game-Changing Vegan Recipes for Athletes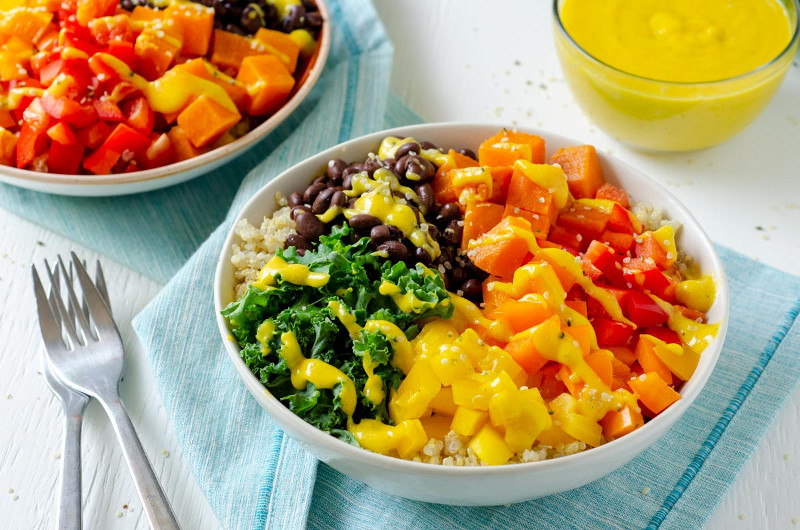 In the film, world class athletes including Formula 1's Lewis Hamilton, Derrick Morgan of the NFL's Tennessee Titans, Olympic cyclist Dotsie Bausch, and the Barnard Medical Center's James Loomis, MD, who just completed an Ironman Triathlon, share their inspiring stories of how a plant-based diet improved their game.
But you don't have to be a professional athlete to benefit from a plant-based diet. Whether you're working out at the gym or training for a couch-to-5K, a plant-based diet is a powerful tool for improving athletic performance and recovery.
Why Athletes Are Running to Vegan Diet
Because a plant-based diet is high in carbohydrates, plentiful in protein, low in fat, and rich in vitamins, minerals, and antioxidants it can support or improve your athletic performance.
Carbohydrates: Carbohydrates are the primary fuel used during high-intensity exercise. Evidence shows that adding carbohydrates to your diet improves endurance and performance.
Protein: Plant-based protein sources are best because, unlike animal sources, they contain fiber and complex carbohydrates. Athletes looking for additional protein can get an extra boost from beans, nondairy milks, nuts, seeds, and soy products, including tofu and tempeh.
Low-fat: Plant-based diets, which are typically low in fat and high in fiber, can reduce body fat. Reduced body fat is associated with increased aerobic capacity.
Antioxidants: Compared with meat-eaters, people eating a plant-based diet get more antioxidants, which help neutralize free radicals. Free radicals lead to muscle fatigue, reduced athletic performance, and impaired recovery.
Try these 12 game-changing vegan recipes for athletes:
More on Nutrition for Athletes