Recipe
Orange You Bananas for Kale Smoothie
4+ servings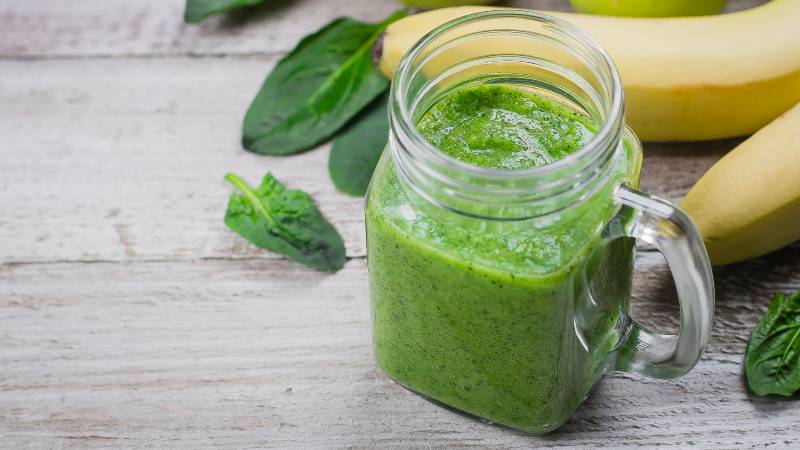 This nutritious smoothie takes only a minute to prepare!
Ingredients
Makes 4+ Servings
orange, peeled (1)

grapes (1 cup)

banana (1)

pear, cored (1)

soy, almond, or rice milk (1 cup)

fresh kale or spinach (2 cups)

ice cubes (your preference)
Directions
Place all ingredients in the blender for 1 minute, or until desired smoothness is achieved.





Add ice cubes, if using, and process further to desired temperature.




Nutrition Facts
Per 1-cup serving
Calories: 110
Fat: 1.1 g
     Saturated Fat: 0.2 g
     Calories from Fat: 8.5%
Cholesterol: 0 mg
Protein: 3.1 g
Carbohydrates: 24.5 g
Sugar: 14.9 g
Fiber: 3.8 g
Sodium: 36 mg
Calcium: 99 mg
Iron: 1 mg
Vitamin C: 33.1 mg
Beta-Carotene: 2,464 mcg
Vitamin E: 1.2 mg