Recipe
Orange You Bananas for Kale Smoothie
4+ servings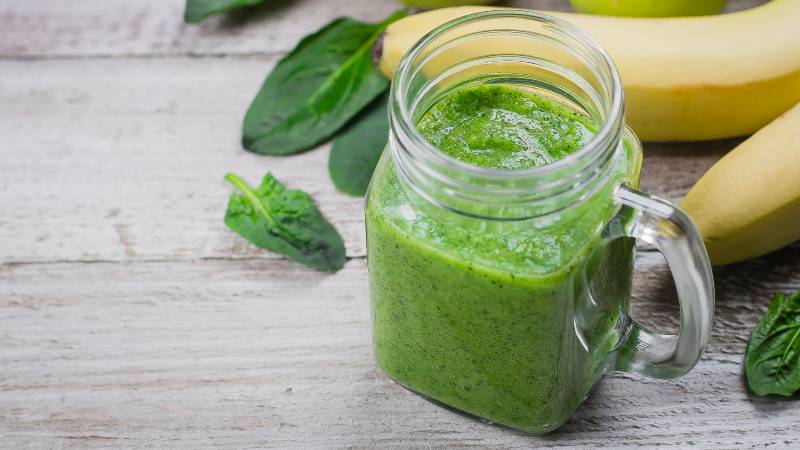 This nutritious smoothie takes only a minute to prepare!
Ingredients
Makes 4+ Servings
orange, peeled (1)

grapes (1 c (150 g))

banana (1)

pear, cored (1)

low-fat nondairy milk (1 c (240 mL))

fresh kale, destemmed, or spinach (2 c (42 g))

ice cubes (optional) (your preference)
Directions
Place all ingredients in the blender for 1 minute, or until desired smoothness is achieved.





Add ice cubes, if using, and process further to desired temperature.




Nutrition Facts
Per 1-c serving:
Calories: 110
Fat: 1.1 g
     Saturated Fat: 0.2 g
     Calories From Fat: 8.5%
Cholesterol: 0 mg
Protein: 3.1 g
Carbohydrates: 24.5 g
Sugar: 14.9 g
Fiber: 3.8 g
Sodium: 36 mg
Calcium: 99 mg
Iron: 1 mg
Vitamin C: 33.1 mg
Beta-Carotene: 2,464 mcg
Vitamin E: 1.2 mg