Blog

Feb 18, 2021
Butternut Squash Mac and Cheese and 15 More Vegan Recipes for AOC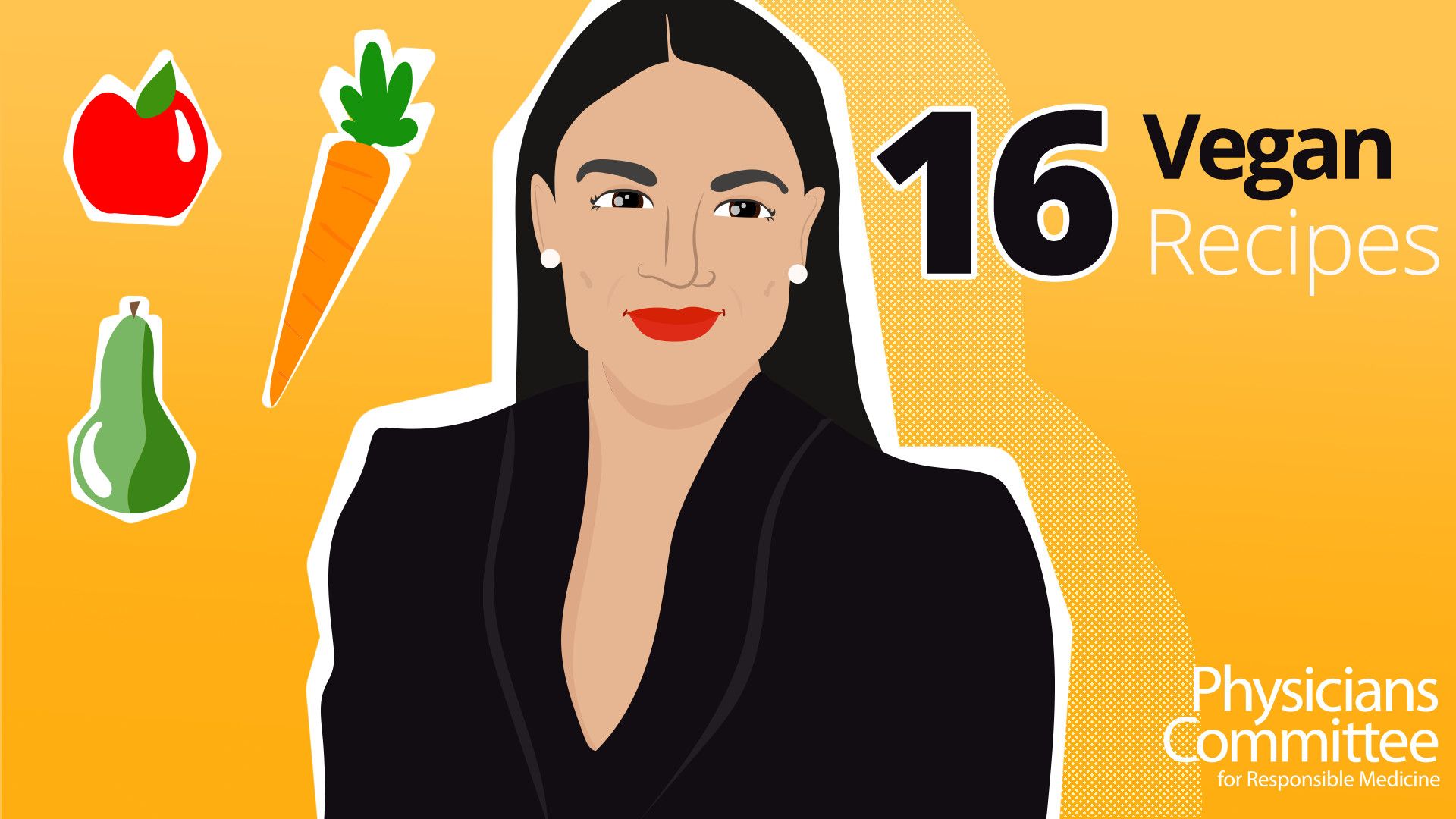 Rep. Alexandria Ocasio Cortez is going meat-free and has invited her millions of followers to join her!
Earlier this week, Rep. Alexandria Ocasio Cortez (D-N.Y.) shared that for the next 40 days, she will be giving up meat for Lent in honor of her late friend, Tommy Raskin, a passionate vegan and animal rights activist. It's a beautiful tribute that will not only help animals, but also improve the environment and boost the health of all those who participate.
While AOC worried on Twitter that she might spend the next 40 days eating Easy Mac, we're excited to share that there's so much more to a meat-free diet than mac and cheese! Down below, we've compiled some of our favorite plant-powered recipes, including tofu egg salad and BST ("bacon," sprout, and tomato) sandwiches inspired by AOC's quest to find the perfect sandwich in Washington, D.C.; a plant-based twist on a New York staple—pizza; and of course, a delicious vegan butternut squash mac and "cheese"!
As an added bonus, all 16 recipes are Green-New-Deal-friendly! In a 2019 study, researchers found that food production is responsible for up to 30% of total greenhouse gas emissions, with animal products accounting for the vast majority of these effects. The report states that projections for the future show that "vegan and vegetarian diets were associated with the greatest reductions in greenhouse-gas emissions." A 2021 study found that more than 6 million diet-related deaths a year could be prevented by 2040 if nine countries representing 50% of the world's population and 70% of the world's emissions adopted climate policies that promoted plant-based diets.
With benefits this great, we're sure that AOC and the millions she inspires will keep coming back to these plant-based recipes even after Lent.
Try these 16 plant-powered recipes: