Exam Room Podcast

Sep 29, 2020
5 Facts About Fiber You Need To Know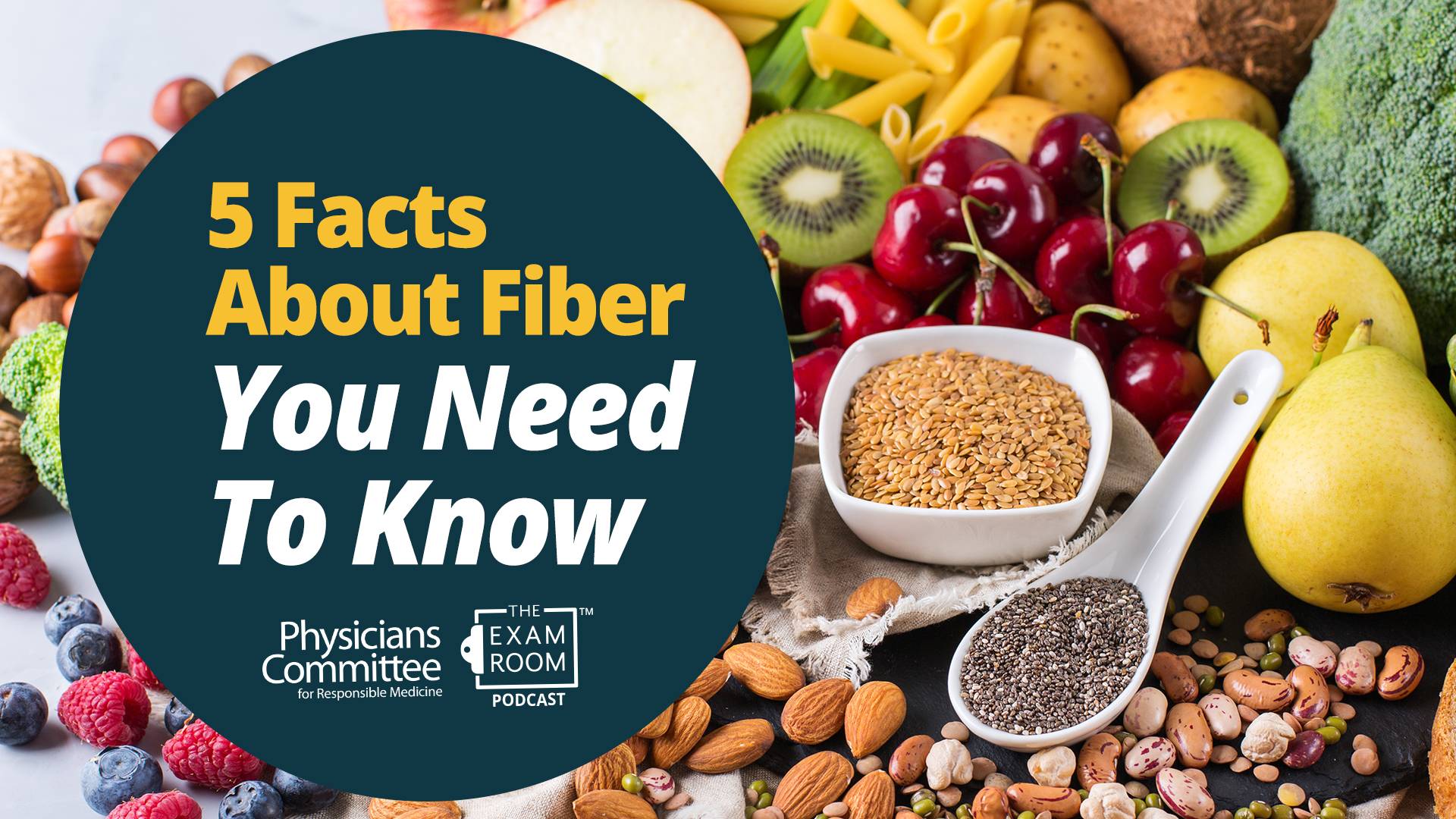 Fiber is one of the most important nutrients in your diet. In fact, it may even help save your life.
"The Gut Health MD," Dr. Will Bulsiewicz, shares five facts about fiber that everyone should know as he joins "The Weight Loss Champion" Chuck Carroll on The Exam Room™. He details how fiber can help you live longer and help improve gut health. Additionally, the Fiber Fueled author explains the different forms of the important nutrient found in plants and compares soluble and insoluble fiber head to head to show how each can impact your health.
Plus, Neal Barnard, MD, and Jim Loomis, MD, return to answer your questions as Chuck opens The Doctor's Mailbag!
Should vegans take just a B12 supplement or should it be a B-complex vitamin?
Should you be concerned about arsenic in rice?
What can women do to have good bone health as they get older?
What types of foods cause fatty liver disease, and can a plant-based diet reverse it?
Are people who are only 10-15 pounds overweight still at higher risk for COVID-19?
How important are the fats and nutrients found in raw nuts and seeds?
And many more!