Exam Room Podcast

Mar 9, 2023
5 Easy Ways to Get More Fiber | Dr. Will Bulsiewicz Live Q&A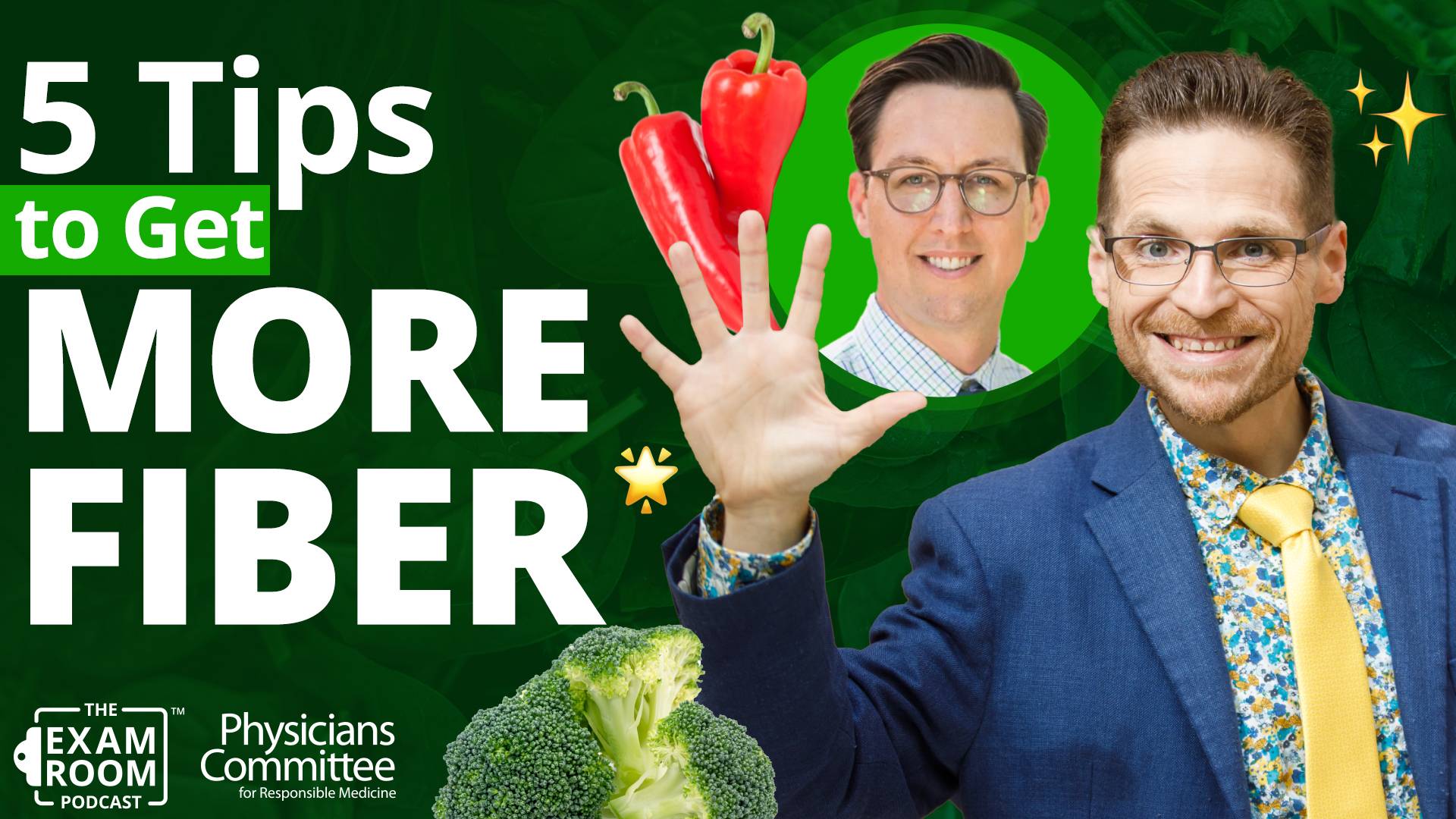 This is how to easily add fiber to your diet!
Did you know that just 5% of us are eating enough? And making sure you're eating enough fiber doesn't mean making a fiber shake each morning. Just making small changes to your diet can make a big impact on your health.
The bestselling author of Fiber Fueled, Dr. Will Bulsiewicz, has five ways you can bulk up on fiber when he joins "The Weight Loss Champion" Chuck Carroll on The Exam Room LIVE.
Other Topics
Foods with the most fiber
Smoothies with fiber
Kombucha
How fiber affects gut microbiome
Plus, your questions!
Chuck, Dr. Neal Barnard, Dr. Kristi Funk, Toni Okamoto from Plant-Based On A Budget, Samantha Harris from Dancing With The Stars, actress/musician Harley Quinn Smith, and surprise guests will be recording a special episode of The Exam Room LIVE in Los Angeles on March 30. Tickets can be purchased online.