Exam Room Podcast

Sep 3, 2019
Foods To Boost Your Brain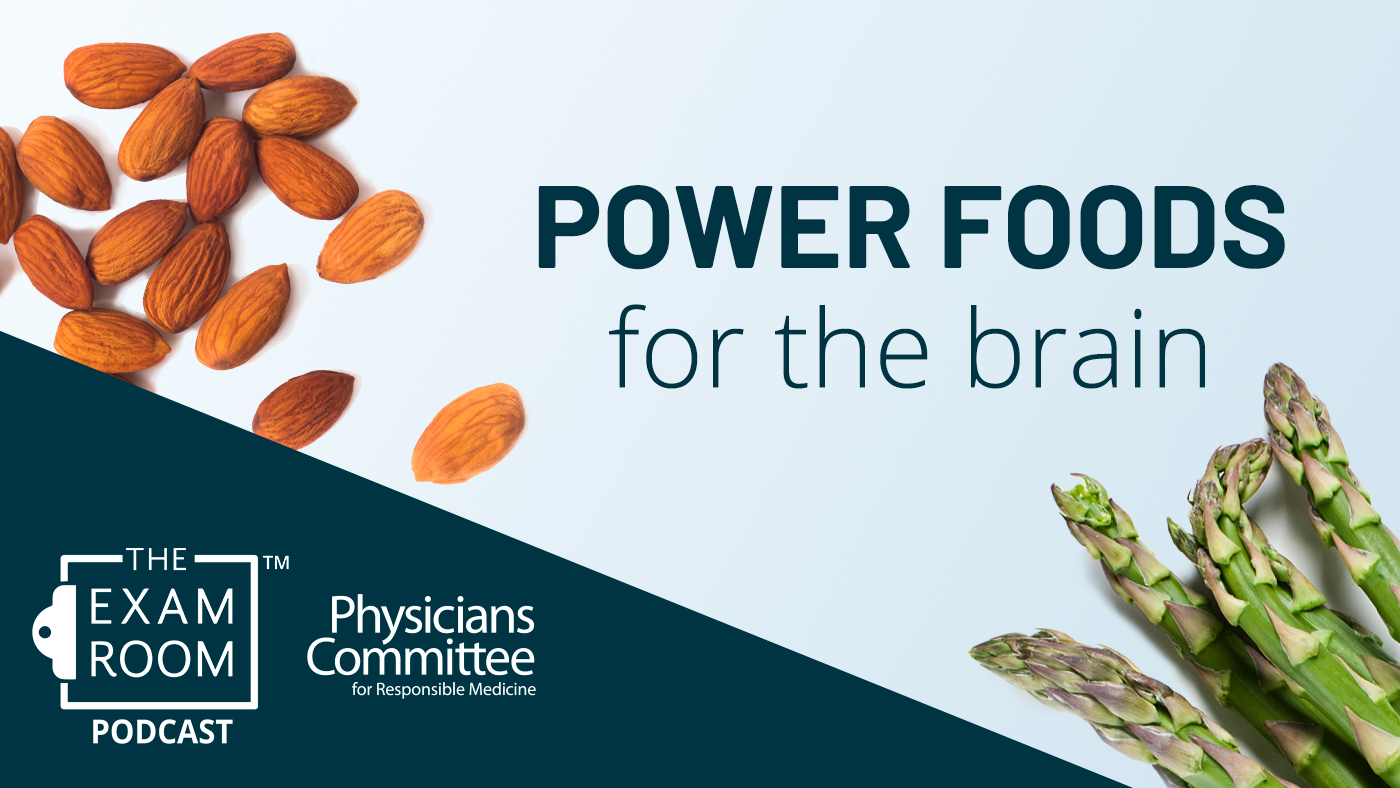 Put on your thinking caps because this show is all about your brain!
Neal Barnard, MD, joins "The Weight Loss Champion" Chuck Carroll on this episode of The Exam Room™ podcast to go over the foods you should be eating to keep your brain in tip top condition! You'll also hear them talk about:
Why a family history of Alzheimer's disease doesn't mean you're destined to get it.
Foods that increase the risk of developing the disease.
How small changes to your lifestyle can have a dramatic effect on your brain health.
Why the types of pots and pans we use are as important as the food being cooked in them.
Chuck is also joined by Maggie Neola, RD, LD, who shares promising new research showing that mushrooms may help keep your memory sharp as you grow older. And you don't even need to eat a whole lot of them to get the benefits!
Plus, the master plant-based chef behind The Exam Room Burger, Lauren Kretzer, returns to share a delicious brain-boosting mushroom recipe! This is another exclusive that you're sure to love.
Follow Lauren on Instagram @ChefLaurenKretzer.
Try The Exam Room's exclusive brain-boosting recipe!
Studies show that mushrooms may help protect against mild cognitive decline! Try Chef Lauren Kretzer's Farro with Miso Mushrooms, Kale, and Walnuts for a delicious, brain-boosting recipe.
More on Exam Room Podcast