Exam Room Podcast

Mar 25, 2020
Asthma and Coronavirus: How a Plant-Based Diet Could Help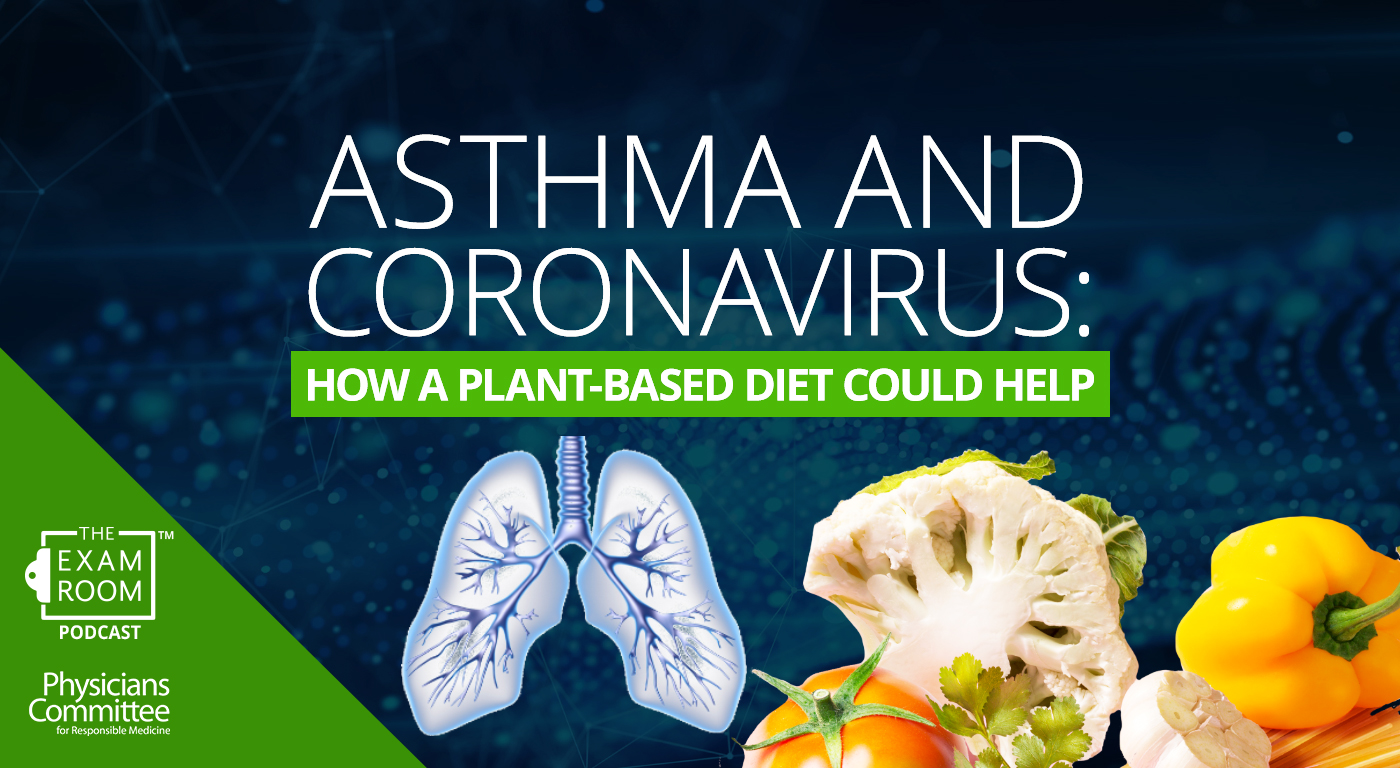 New research shows eating a plant-based diet can help prevent asthma and manage symptoms. The promising findings carry even greater significance as the world continues battling the coronavirus pandemic.
"The Weight Loss Champion" Chuck Carroll is joined by Neal Barnard, MD, and Hana Kahleova, MD, PhD, to discuss their review examining what happens when someone with asthma bulks up on fruits and vegetables and gives up fast food and other high-fat foods. This conversation gives hope to the more than 235 million people worldwide living with asthma.
Find out the best foods to fight asthma and the ones that can make the condition worse.
If you would like to submit a question for the doctor, please tweet @ChuckCarrollWLC or @PCRM using the hashtag #ExamRoomPodcast.
Schedule a telemedicine appointment with doctors and dietitians at the Barnard Medical Center. Available to residents of the District of Columbia, Maryland, Virginia, Missouri, New York, California, and Massachusetts.