Recipe
Baby Carrots and Low-Fat Hummus
2 servings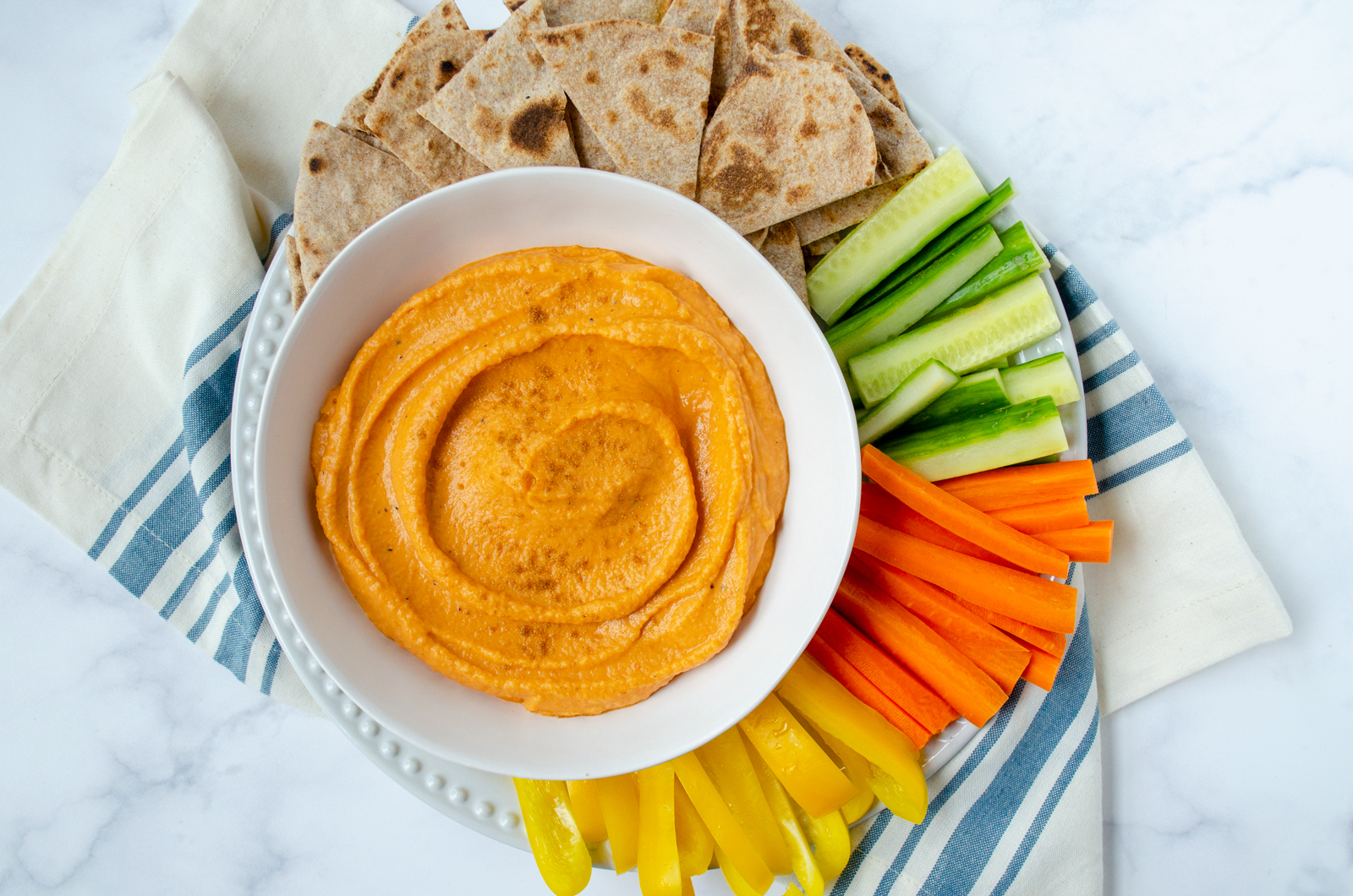 Serve baby carrots with leftover low-fat hummus for a quick snack!
Ingredients
Makes 2 Servings
1 1/2 c (228 g) cooked chickpeas or 15-oz (425 g) can low-sodium chickpeas, drained and rinsed

2 tbsp (30 mL) lemon juice

1 tsp (5 mL) tahini

1 clove garlic or 1/8 tsp (0.6 mL) garlic powder

dash ground black pepper

1/2 c (120 mL) roasted red peppers; water soaked

1/4 tsp (1.2 mL) ground cumin
Directions
Place chickpeas in a food processor or blender with lemon juice, tahini, garlic, and black pepper (for red pepper version, add red peppers and cumin). Process until very smooth (about 1-2 minutes). If more liquid is needed, add more lemon juice or water. Garlic, cumin, and black pepper can be adjusted for personal taste preferences.





Serve with baby carrots.




Nutrition Facts
Per serving:
Calories: 171
Fat: 3.4 g
     Saturated Fat: 0.3 g
     Calories From Fat: 16.8%
Cholesterol: 0 mg
Protein: 7.1 g
Carbohydrate: 30 g
Sugar: 8.6 g
Fiber: 8.4 g
Sodium: 82 mg
Calcium: 82 mg
Iron: 2.6 mg
Vitamin C: 10.6 mg
Beta-Carotene: 10,704 mcg
Vitamin E: 1.1 mg