Looking for information on NutritionMD.org? We've replaced that website with a new exciting online resource.
Nutrition Guide for Clinicians
The Nutrition Guide for Clinicians provides free, expert, evidence-based support to healthcare professionals. Quickly answer questions on nutrition for disease prevention and treatment including best practices for discussing dietary changes with patients. Visit nutritionguide.pcrm.org or download the app to your smartphone or tablet with iOS and Android.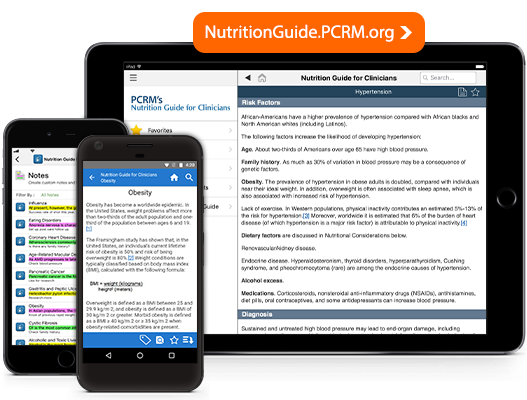 Are you looking for general nutrition information? Here are some popular topics from the old nutritionmd.org website.