News Release

Oct 2, 2023
Physicians Campaign to Transition Processed Meat Festivals to Celebrations of Healthy Local Produce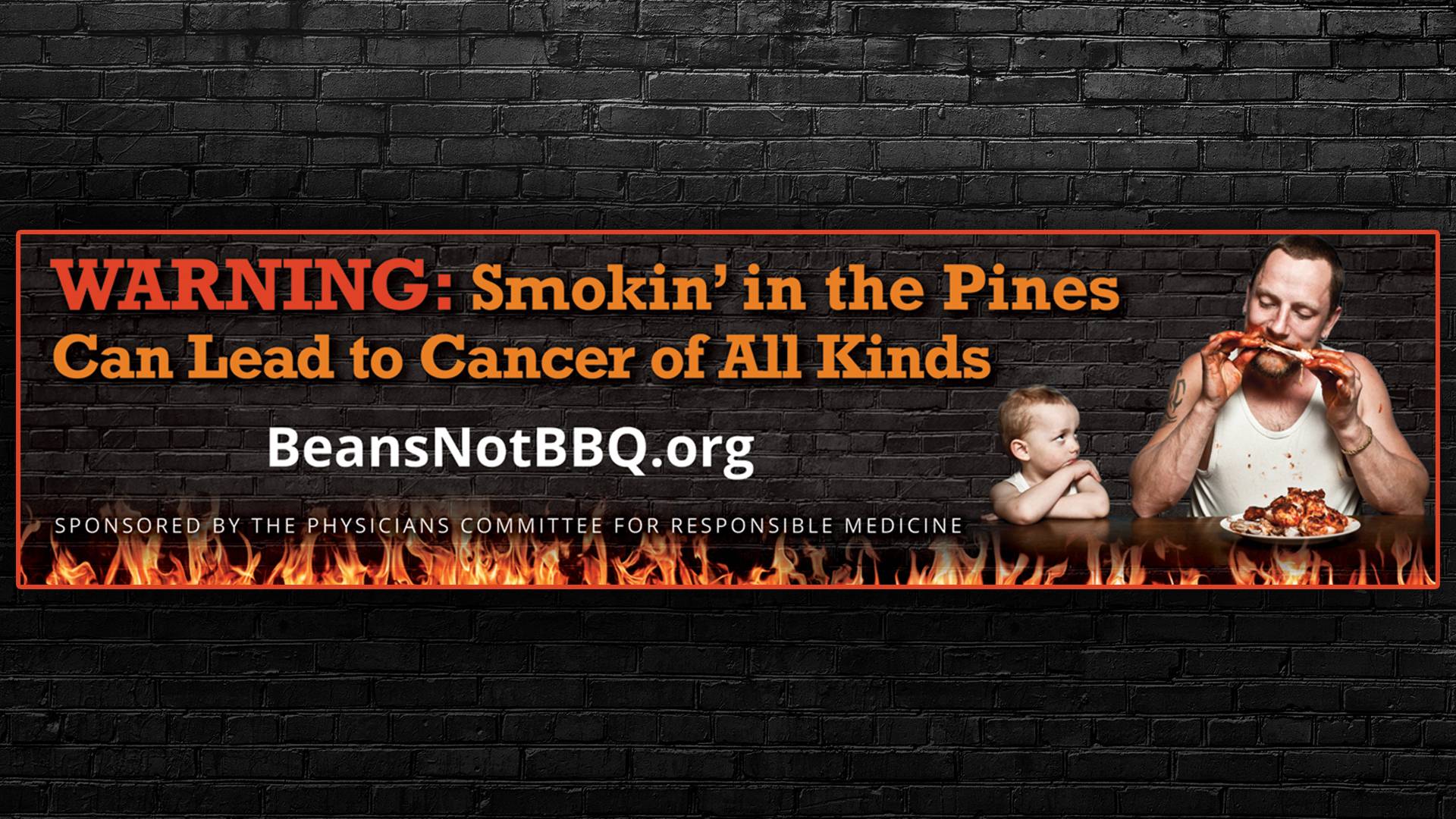 WASHINGTON, D.C. — The Physicians Committee for Responsible Medicine, a public health advocacy nonprofit of more than 17,000 doctor members, has asked organizers of processed meat festivals from Michigan to Florida to stop promoting carcinogenic products like bacon, barbecued meat, and hot dogs and instead celebrate local produce. 
From May through September 2023, the Physicians Committee used billboards and mobile ads, written complaints to health officials, and local plant-based nutrition experts, to persuade event organizers to shift the focus to local fruits, vegetables, and legumes, and to share free plant-based food samples, recipes, and information. 
In the days prior to the River Falls Bacon Bash in Wisconsin last month, a billboard appeared in Madison, Wis., asking the Wisconsin Department of Health Services to cancel the state's processed meat festivals. 
Plant-based nutrition experts Elaine Jumes and Jodi Gruhn attended the Bacon Bash, where they provided information about the harmful effects of processed meat and the benefits of a plant-based diet, along with free, delicious, vegan food samples. 
On Sept. 22, visitors to the Smokin' in the Pines barbecue event in Perry, Fla., were greeted by two billboards warning them that, "Smokin' in the Pines Can Lead to Cancer of All Kinds" and directing them to free resources at BeansNotBBQ.org.  
"Behind the catchy slogans is a very serious message," explains Roxie Becker, MBChB, a medical doctor with the Physicians Committee. "The World Health Organization has determined that consuming processed meat increases the risk of colorectal cancer and has classified it as carcinogenic to humans."
Thirty-two percent of U.S. adults are obese. Nearly 83 million people have some form of cardiovascular disease, making it the leading cause of death in the United States. Colon cancer is striking U.S. adults at younger ages. 
A Harvard University study showed that, on average, one daily serving of processed meat (about one to two slices of deli meats or one hot dog) "was associated with a 42% higher risk of developing heart disease and a 19% higher risk of developing diabetes." In this study published by the Harvard University School of Public Health, researchers found that 50g of processed meat per day increased the risk of type 2 diabetes by 51%.
"But festival organizers and community leaders have an opportunity to be change agents, to shift the focus of these events to more healthful options," Dr. Becker explains. "Plant-based diets can help prevent and even reverse heart disease. A plant-based diet can also promote weight loss, and reduce the risks of colon cancer." 
The Physicians Committee message about the benefits of switching from processed meat to whole food, plant-based eating reached tens of thousands of eventgoers this summer. Event organizers in Wausau, Wis., said they look forward to allowing the Physicians Committee to provide plant-based bacon alternatives for their festival in 2024. And the Physicians Committee will expand the campaign next summer to persuade more processed-meat festival planners to transition to celebrations of a more healthful way of eating. 
Media Contact
Leslie Raabe
202-527-7319
lraabe[at]pcrm.org
Founded in 1985, the Physicians Committee for Responsible Medicine is a nonprofit organization that promotes preventive medicine, conducts clinical research, and encourages higher standards for ethics and effectiveness in education and research.