News Release

Jun 14, 2023
Men's Health Month Plant-Based Cooking Classes Help Men Fight Heart Disease, Prostate Cancer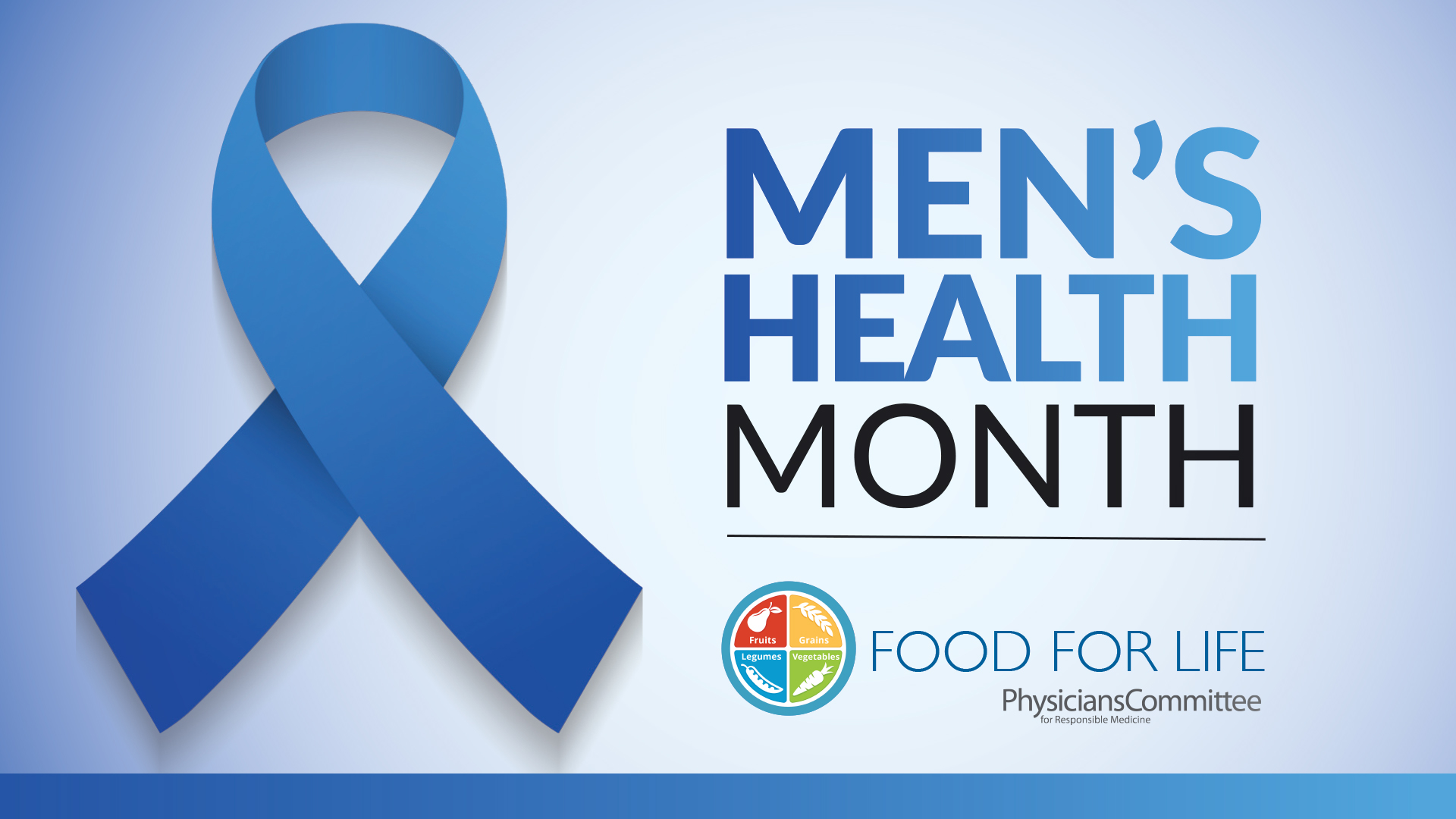 WASHINGTON, D.C.—The Food for Life plant-based nutrition and cooking class program is offering classes this Men's Health Month to help men stay healthy and fight heart disease, prostate cancer, erectile dysfunction, and other nutrition-related chronic diseases.
"Research supports the health of eating a plant-based, especially for men. A diet rich in grains, beans, fruits, and vegetables can help lower men's risk for heart disease, prostate cancer, and erectile dysfunction," says Noah Praamsma, MS, RDN, a registered dietitian with the Physicians Committee for Responsible Medicine. "Food for Life classes empower men with nutrition knowledge and cooking skills that they can put to use in their daily lives and take charge of their health."
Food for Life instructor Charles Smith, who is based in Jackson, Miss., and is teaching a Men's Health Month class series beginning June 20, went on a one-month no-meat fast 20 years ago and experienced a new level of energy and never returned to eating meat. In the years that followed, he removed more animal products from his diet, going from a pescatarian, to vegetarian, and finally, vegan. He soon began teaching cooking classes at his church, before becoming a Food for Life instructor.
Joel Erickson, who is based in St. Paul, Minn., began following a completely plant-based diet and eventually became a Food for Life instructor after a heart attack. One of his goals is to get more men involved in plant-based eating and cooking.
"Especially as we get older, from disease prevention to sexual health, plant-based eating helps with all of it," says Erickson, who will be teaching a Foods for a Healthy Heart class in July.
Heart disease is the leading cause of death for men in the United States. But decades of research shows that a low-fat plant-based diet can help prevent and reverse it. A landmark 1990 study by Dean Ornish, MD, tested the effects of a plant-based diet and lifestyle intervention on participants with moderate to severe heart disease. Within weeks, 90% of participants' chest pain diminished. After just one month, blood flow to the heart improved. After a year, even severely blocked arteries had reopened.
Erectile dysfunction is a sign of narrowed arteries throughout the body and can be an indication of heart disease. One meta-analysis of 25 studies found that men with ED had a 59% higher risk of coronary heart disease or atherosclerosis, a 34% higher risk of stroke, and a 33% higher risk of dying from any cause, compared with men without symptoms of ED. But research shows that a healthful plant-based diet is associated with a decreased risk of ED.
Eating a plant-based diet may also help protect the prostate. One study found that men who followed a vegan diet had a 35% lower prostate cancer risk than those following a diet that includes animal products. A plant-based diet has also been shown to lower the risk for progression and recurrence of prostate cancer by 52% and 53%, respectively, compared to men who did not closely follow a plant-based diet.
Designed by physicians, dietitians, and other health experts, Food for Life classes promote healthful plant-based eating based on the latest scientific research. Each class includes information about how certain foods and nutrients work to promote or discourage disease, cooking demonstrations of delicious and healthful plant-based recipes, and practical cooking skills and tips for incorporating healthful eating habits into daily life.
In July, the Food for Life program will launch Women's Wellness Weekends to help women learn about the role that plant-based eating can play in achieving optimal health.
Media Contact
Michael Keevican
202-527-7367
mkeevican[at]pcrm.org
Founded in 1985, the Physicians Committee for Responsible Medicine is a nonprofit organization that promotes preventive medicine, conducts clinical research, and encourages higher standards for ethics and effectiveness in education and research.