News Release

Oct 22, 2019
D.C. Council Bill Would Ban Bacon in Hospitals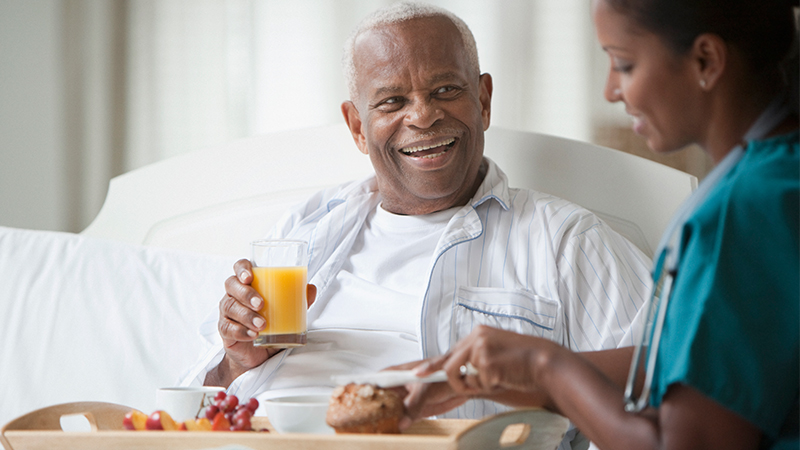 WASHINGTON—Cancer-causing hot dogs and bacon may soon be off the menu at D.C. hospitals. Ward 3 D.C. Councilmember Mary Cheh introduced a groundbreaking bill on Oct. 22 that would require hospitals to improve the nutritional quality of their menus by eliminating processed meat such as bacon and hot dogs, making plant-based options available, and reducing sugar-sweetened beverages.
The Healthy Hospitals Amendment Act of 2019 states, "(1) Hospitals shall make available to patients, staff, and visitors a variety of healthful foods, including vegetarian and 100% plant-based meals, and meals that are low in saturated fat, sodium, and added sugars, and shall ensure that all patients, staff, and visitors are made aware of these options through appropriate menu listings, signage, or other means; (2) Hospitals shall eliminate processed meats from all menus; (3) Hospitals shall provide and promote healthful beverages…"
"Councilmember Cheh's bill will provide physicians and patients a 'teachable moment' to discuss the importance of good nutrition in fighting heart disease, cancer, stroke, and diabetes, which are among the top five causes of death in D.C.," says Susan Levin, MS, RD, director of nutrition education for the Physicians Committee for Responsible Medicine—a D.C. nonprofit of more than 12,000 doctors—and a dietitian with the Barnard Medical Center, located in Friendship Heights. 
D.C. is projected to have 131,194 cases of heart disease in 2030, nearly four times the number in 2010. Recent government statistics show that type 2 diabetes takes an extraordinarily high toll in Wards 7 and 8. Statistics also show disproportionate colorectal cancer incidence in these same wards. 
The World Health Organization has determined that processed meat is a major contributor to colorectal cancer, classifying it as "carcinogenic to humans." Processed meat is also linked to death from heart disease, stroke, and type 2 diabetes. If passed, The Healthy Hospitals Amendment Act would become the first bill in the United States to require the removal of processed meat from health care facilities.
"It's not uncommon for patients to wake up from heart surgery to be greeted with bacon and sausage—the very foods that may have contributed to their health problems in the first place," says Neal Barnard, MD, president of the Physicians Committee. "By passing The Healthy Hospitals Amendment Act, D.C. can ensure that patients will no longer have their recovery undermined by the food on their hospital trays."
Research shows that a diet rich in fruits, vegetables, grains, and beans, can help fight heart disease, hypertension, diabetes, and cancer. But only 9.7 percent of adults in D.C. meet the daily vegetable intake recommendation, and only 15.5 percent meet the daily fruit intake recommendation, according to the Centers for Disease Control and Prevention.
In June 2017, the American Medical Association passed a Healthy Food Options in Hospitals resolution that calls on U.S. hospitals to improve the health of patients, staff, and visitors by providing plant-based meals. The American College of Cardiology made similar recommendations in Planting a Seed: Heart-Healthy Food Recommendations for Hospitals. 
Last year, California passed a law mandating plant-based hospital meals. The New York State Legislature passed a similar bill earlier this year. 
Founded in 1985, the Physicians Committee for Responsible Medicine is a nonprofit organization that promotes preventive medicine, conducts clinical research, and encourages higher standards for ethics and effectiveness in education and research.
More on Healthy Hospitals