Exam Room Podcast

May 14, 2020
Top 5 RED Foods for a Healthy Heart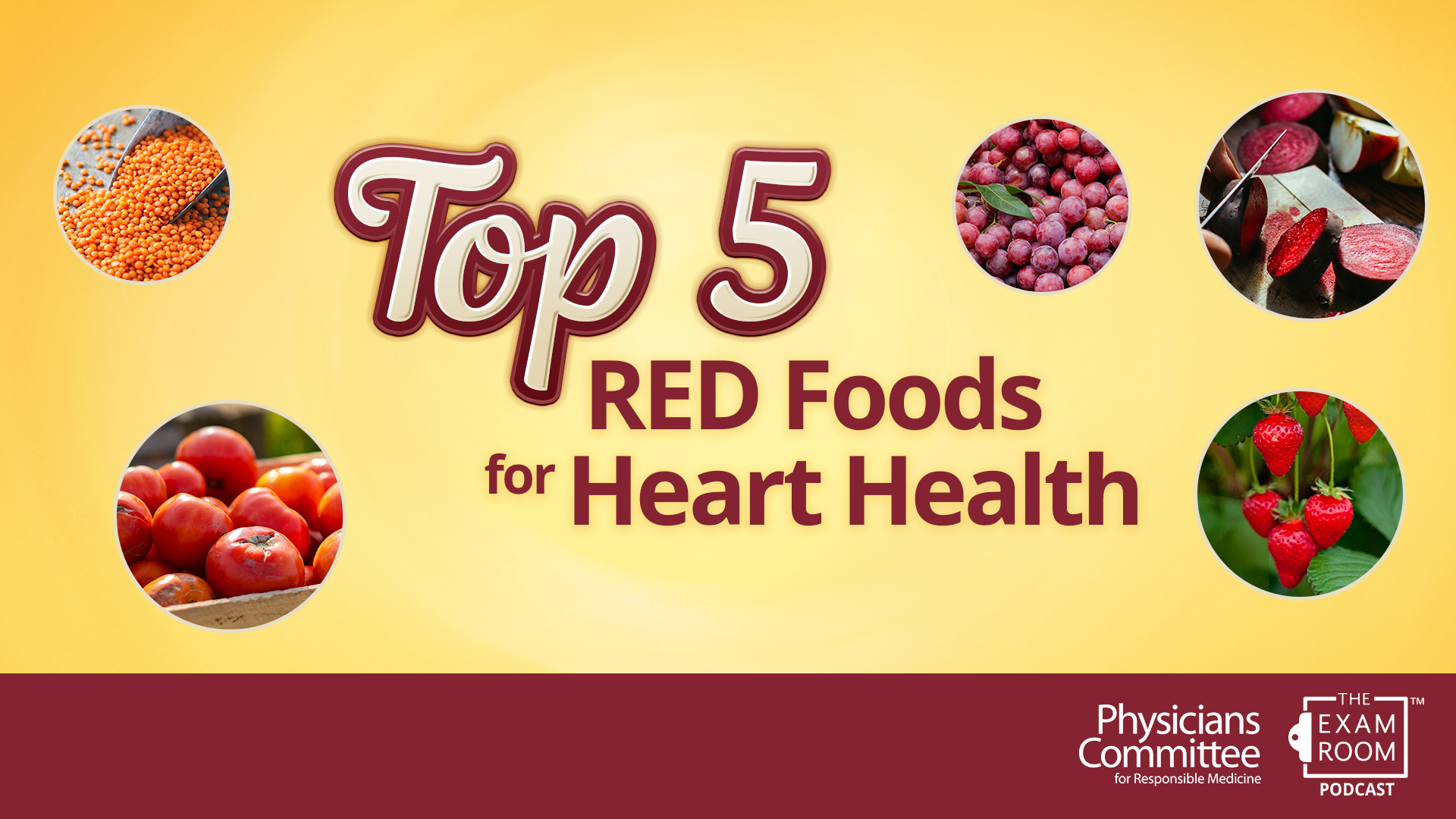 One of the best ways you can keep your heart beating at its best is by eating a healthy diet with foods of all colors. Naturally, that includes red foods as well! Quite appropriate for heart health!
On this episode of The Exam Room™ podcast, "The Weight Loss Champion" Chuck Carroll is joined by dietitian Lee Crosby, who serves up the top five healthiest red foods you should be eating to keep your heart pumping as strong as ever! There may be one or two on the list that surprise you!
Plus, we open up the doctor's mailbag as Dr. Neal Barnard and Dr. Vanita Rahman answer your questions!
Can microwaving food kill the coronavirus?
Why is there so much salt in many meat substitutes?
Is there anything that can be done to help "super tasters?"
My cholesterol is 149, and I'm told that is too low. Is that true?
Should you be careful with soybeans because they are high in fat?
Does cooking with olive oil pose a threat to your health?
And many more!
If you would like to submit a question for the doctor, please tweet @ChuckCarrollWLC or @PCRM using the hashtag #ExamRoomPodcast. 
Schedule a telemedicine appointment with doctors and dietitians at the Barnard Medical Center. Available to residents of Arizona, California, Colorado, the District of Columbia, Kentucky, Maryland, Massachusetts, Missouri, New York, and Virginia.