Exam Room Podcast

Nov 6, 2019
Promising New Research: Rheumatoid Arthritis and Plant-Based Diets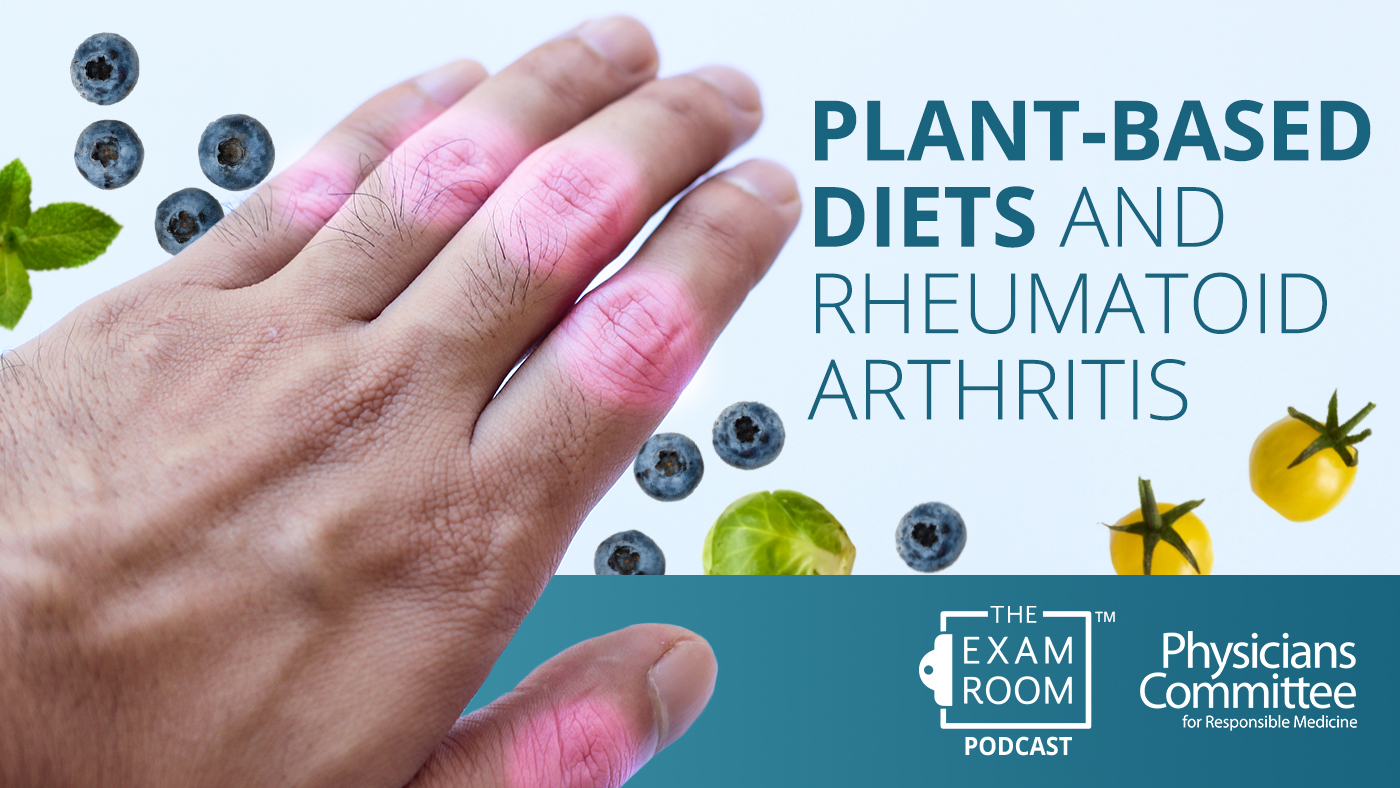 Doctors may soon be prescribing plants instead of pills to treat arthritis.
On this episode of The Exam Room™, "The Weight Loss Champion" Chuck Carroll is joined by Hana Kahleova, MD, PhD, to explore why people with rheumatoid arthritis are turning to a vegan diet for help. Her team of researchers examined scores of studies on the topic and published a review showing very promising results. In fact, Dr. Kahleova says that there have been cases where patients have completely reversed RA after adopting a plant-based diet!
That's sweet relief for the millions living with painfully inflamed and in many cases crippled joints caused by the disorder.
Chuck is also joined by Melissa Sherlock who is a mover and shaker in a town made famous by its steak. She's finding that her meat-heavy town also has a big appetite for plants!
She's changing lives and changing minds one class at a time as a Food for Life instructor, even when lifelong meat eaters come in vowing not to change. Through nutrition science, recipes, and a healthy dose of fun, Melissa is showing that beef is not what's for dinner!
Interested in becoming a Food for Life instructor? Now is your chance! Apply to attend our training in Los Angeles on Feb. 27-28, 2020. As a Food for Life instructor, the Physicians Committee will give you the information and tools you need to provide nutrition and cooking classes to your community.