Become a Food for Life instructor today, and the Physicians Committee will give you the information and tools you need to provide nutrition and cooking classes to your community.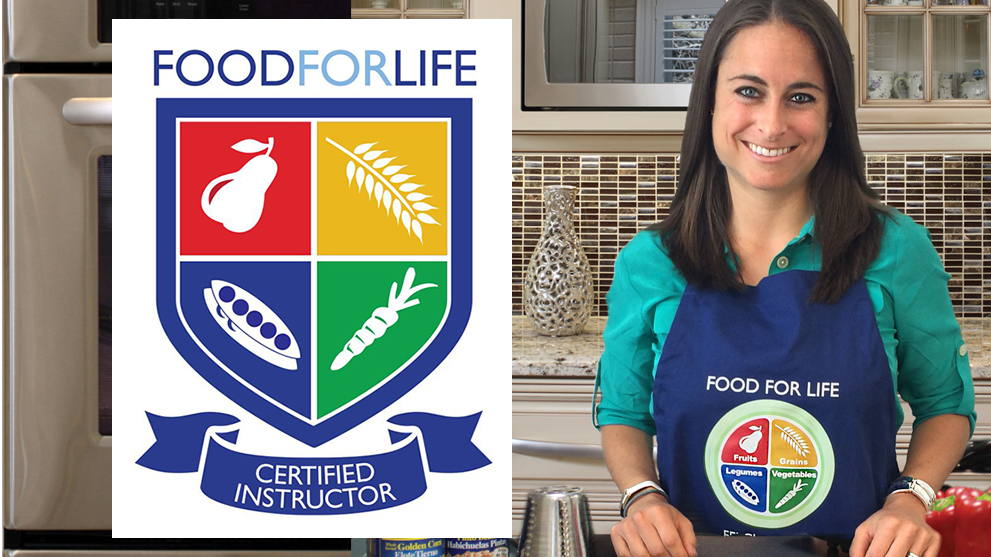 By becoming a Food for Life instructor, you will:
Turn your passion for plant-based nutrition into your work—you don't have to be a medical professional or a chef, but you do need to love delicious and healthful food.
Be provided a step-by-step curriculum to guide you class sessions
Connect and collaborate with a rapidly growing network of partners and instructors who are passionate about health and nutrition.
Make a difference in adults' and kids' lives through nutrition education and cooking.
Lead your own community-based business supported by a national nonprofit organization, the Physicians Committee.
What do you get with a Food for Life certification and training?
At the training, you will:
Receive a license and certification to teach the Physicians Committee's award-winning Food for Life curricula that were designed by physicians, dietitians, and nurses. Each class curriculum includes evidence-based lesson plans, literature, recipes, video lectures, and class quizzes.
Receive tips and techniques from experienced Food for Life instructors and experience firsthand what a Food for Life nutrition and cooking series is like by watching a live class.
Hear the latest research on plant-based nutrition for disease prevention and survival from physicians, registered dietitians, and other health care professionals.
Earn continuing education credits as a nurse or a registered dietitian.
Once certified, you will:
Be certified to begin teaching classes in your community as part of your own business. Earn extra income, pursue a passion project, or develop a new program at your current employer.
Access an exclusive forum for Food for Life instructors and the support team at Physicians Committee. Receive answers to questions on program, nutrition, and class topics for ongoing support.
Access free premium cookware tools to carry out the cooking demonstrations of the Food for Life classes (terms and conditions apply).
Participate in monthly professional development via interactive conference calls, webinars, and in-person conferences in Washington, D.C.
Receive a subscription to Good Medicine, the Physicians Committee's quarterly magazine and subscriptions to e-resources, including the Food for Life Recipe of the Week, Food for Life e-newsletter, and Physicians Committee Online.
Obtain registration in the Physicians Committee's membership program of more than 150,000 health care professionals and concerned citizens dedicated to creating a healthier, more compassionate future (value $20).