Exam Room Podcast

Jul 7, 2020
Debating Dairy: Does Your Body Need Milk?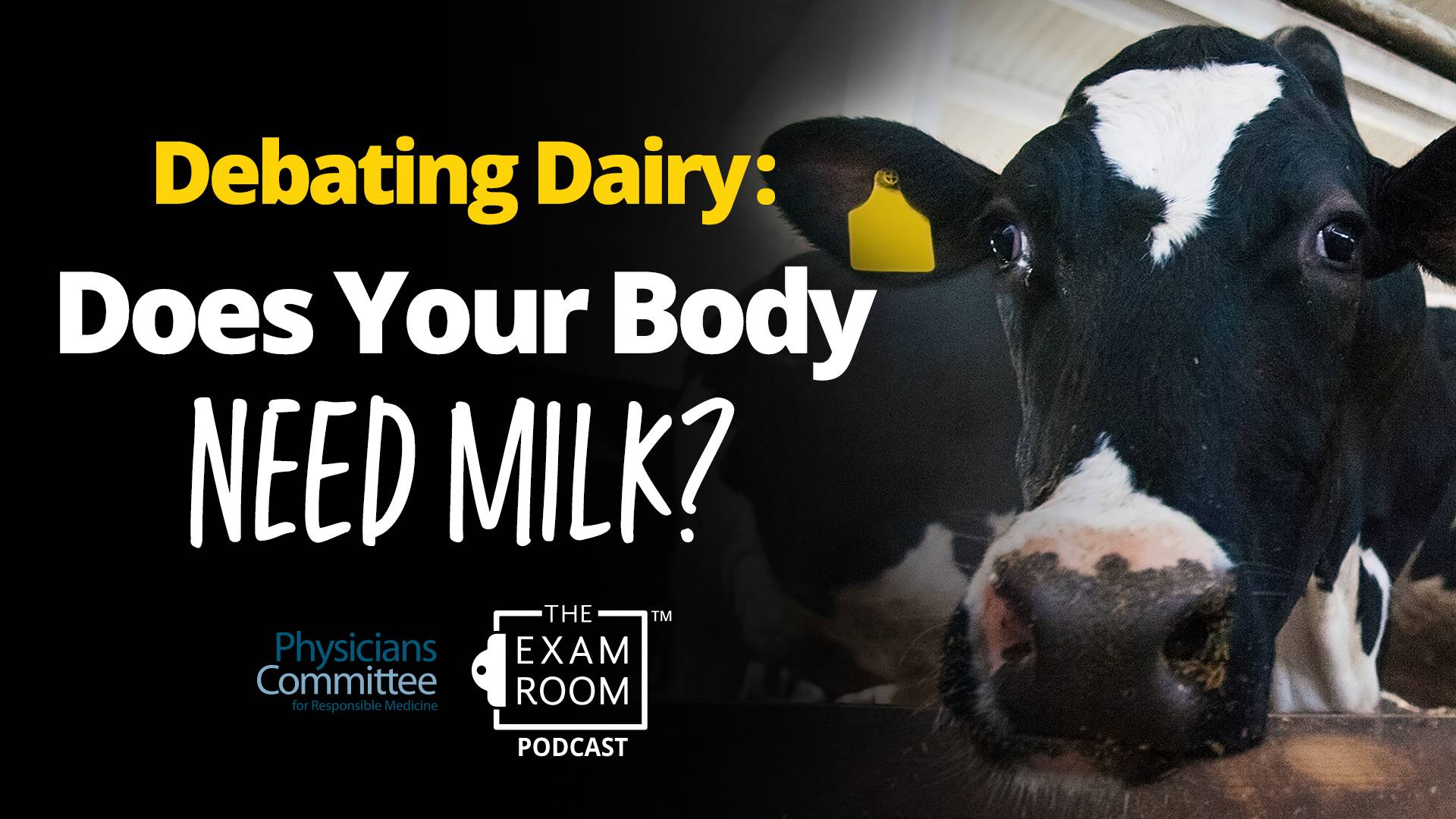 Do milk and dairy belong in the same category as tobacco and processed meat?
On this episode of The Exam Room™ podcast, health benefits of dairy are debated as renowned epidemiologist Gary Fraser, MD, joins "The Weight Loss Champion" Chuck Carroll. Does cheese or a glass of milk increase the risk for cancer and chronic disease or are they the cornerstones of a healthy diet? Some of the research being discussed may be counter to what many who subscribe to a plant-based diet believe.
Dr. Fraser served as the director of the Adventist health studies at Loma Linda for 32 years and was heavily involved in the Adventist Health Study-1 as well as the development of the Adventist Health Study-2.
Chuck also explores other research that shows dairy can be more nefarious when it comes to your health as he revisits a conversation with oncology dietitian Alison Tierney, RD. She strongly recommends eliminating dairy, as eating a whole food, plant-based diet has been shown to be one of the best preventive measures for cancer and other chronic diseases. Alison, whose mother is a breast cancer survivor, discusses the link between dairy fat and estrogen as well as the production of other potentially cancer-causing hormones such as 5alpha-P and IGF-1.
Dr. Fraser will be a featured speaker at the upcoming International Conference on Nutrition in Medicine.