Exam Room Podcast

Mar 23, 2020
Coronavirus Q&A With Dr. Neal Barnard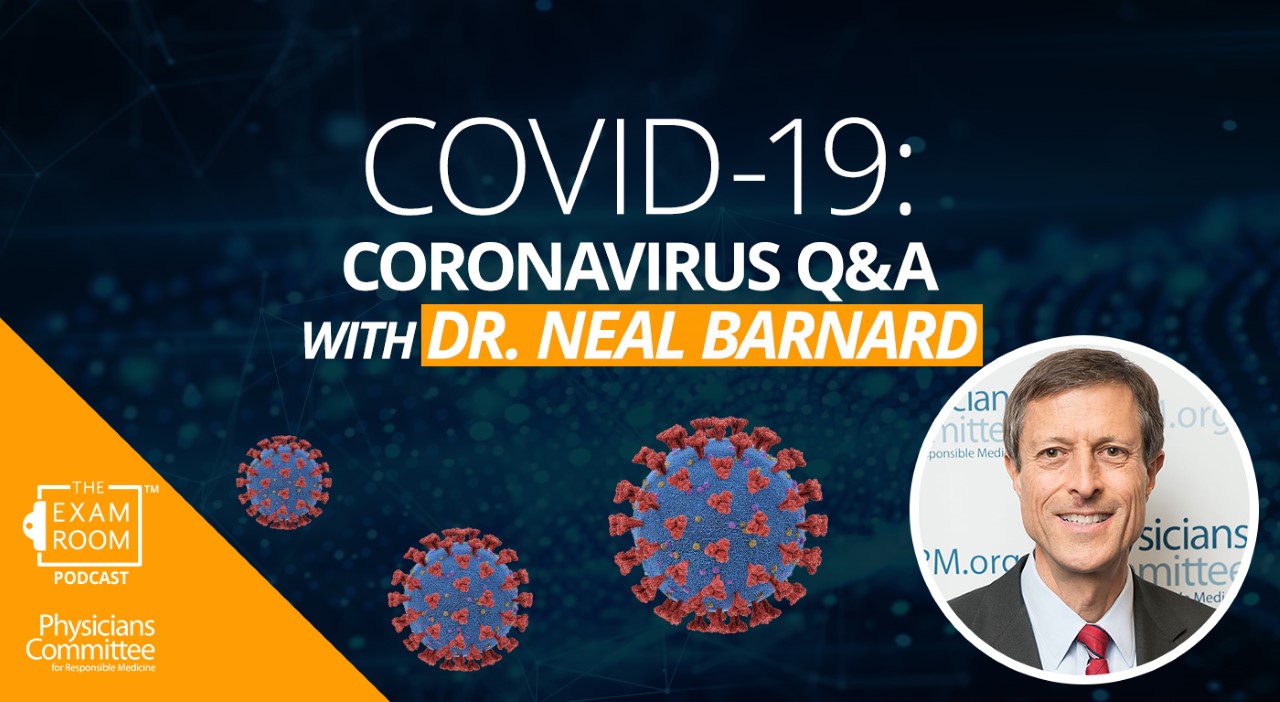 We are learning more about the coronavirus each day, but deciphering fact from fiction can be difficult.
On this episode of The Exam Room™ podcast, "The Weight Loss Champion" Chuck Carroll is joined Neal Barnard, MD, who answers your questions about the coronavirus.
What foods are best for boosting the immune system?
What about claims that the keto diet can prevent the virus?
Is it true that not eating animal products could prevent pandemics like this?
Are pregnant women at greater risk?
Can you get coronavirus more than once?
Can you have the virus and not know about it?
If you do get the virus, will you definitely get sick or can the body kill it off quickly?
If you would like to submit a question for the doctor, please tweet @ChuckCarrollWLC or @PCRM using the hashtag #ExamRoomPodcast.
Schedule a telemedicine appointment with doctors and dietitians at the Barnard Medical Center. Appointments are available to residents of the District of Columbia, Maryland, Virginia, Missouri, New York, and Massachusetts.