Ethical Science News

Sep 11, 2017
Framework to Identify Asthma-Causing Chemicals Could Reduce Animal Tests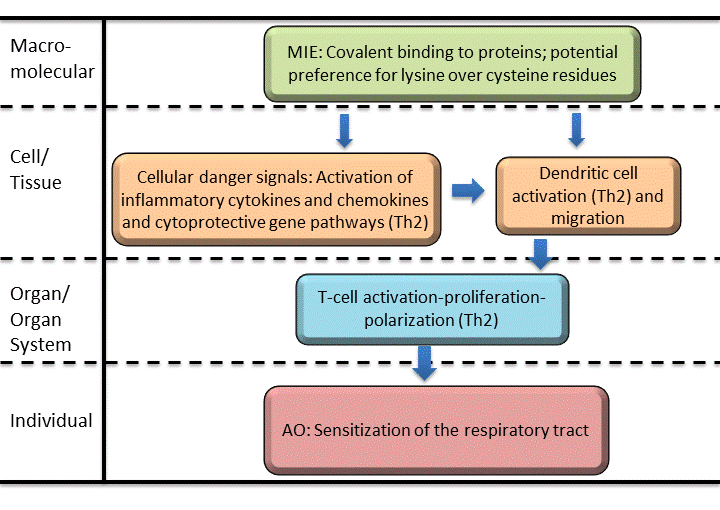 Study in a Sentence: An Adverse Outcome Pathway, just developed for respiratory sensitization, forms a foundation for the development of human-based, nonanimal approaches to test chemicals for this serious occupational disease. The AOP was developed by a team led by Physicians Committee toxicologist Kristie Sullivan, M.P.H.
Healthy for Humans: Chemical respiratory allergens are chemicals that cause a serious immune reaction, leading to coughing, wheezing, difficulty breathing, and narrowing of the airways that can worsen upon repeated exposure. Workers in the cleaning, painting, construction, and hairdressing industries are most at risk, but consumers may also be exposed to chemical respiratory allergens and become sensitized to these chemicals. The immune and respiratory systems of mice and rats react differently to chemicals than human systems do, making it difficult to detect chemical respiratory allergens and prevent people from developing these reactions.
Redefining Research: This paper summarizes the current understanding of how chemicals can cause respiratory sensitization in an AOP framework, highlighting potential computer-based and cell-based tests that could be used to detect chemical respiratory allergens. The AOP will help speed the further development of these tests and lead to the regulatory acceptance of nonanimal approaches to protect workers and consumers.
References
Sullivan KM, Enoch SJ, Ezendam J, Sewald K, Roggen EL, Cochrane S. An adverse outcome pathway for sensitization of the respiratory tract by low-molecular-weight chemicals: building evidence to support the utility of in vitro and in silico methods in a regulatory context. Appl In Vitro Toxicol. Published online September 2017.