Blog

Jan 14, 2020
Plant Power Fuels Tennessee Titans in NFL Playoffs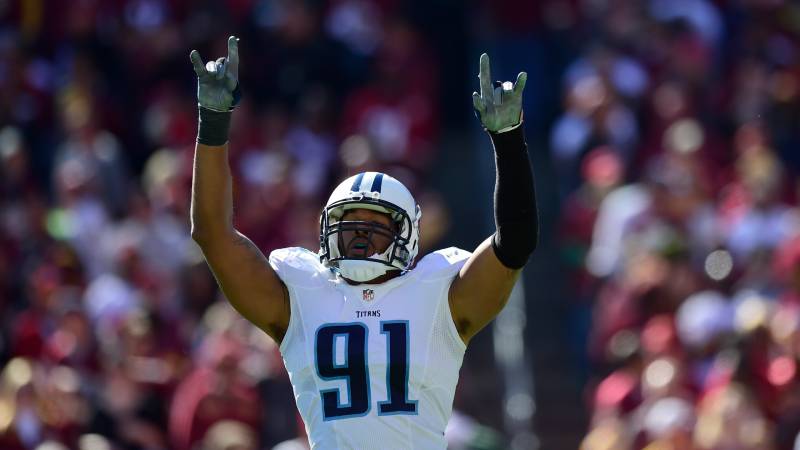 A plant-powered diet helps fuel many of the Tennessee Titans, who are one step closer to the Super Bowl after beating the Baltimore Ravens on Sunday.
Several Titans, including Wesley Woodyard and Jurrell Casey, were first inspired to try out a plant-based diet in 2017 after linebacker Derrick Morgan, who retired in 2019, went vegan and his wife, chef Charity Morgan, began preparing vegan lunches for the team.
Woodyard recently told Morgan that he would definitely recommend a plant-based diet for other NFL players and that he should have done it years ago, while Casey regularly posts about his plant-based meals on Instagram.
Before beating the six-time Super Bowl Champions the New England Patriots a few weeks ago, several Titans visited Plant City, a vegan food hall in Providence, R.I., where they fueled up on raw vegan lasagna.
"Wow, when the Tennessee Titans are in town, they don't go looking for a steak house—they come to Plant City," the owner said. "Most of the defensive line is plant-based for best performance and recuperation."
She got that right! That's why so many athletes—including football, basketball, soccer, and tennis players, boxers, surfers, Olympic champions, and even Formula One racers—are running to a plant-based diet. In fact, a scientific paper I co-authored last year explains exactly how plant-based diets benefit athletes in heart health, performance, and recovery.
Interested in learning more about performance-boosting power of a plant-based diet? Download our free Food Power for Athletes e-book. Then cheer on the Titans this Sunday as they take on Kansas City in the NFL Conference Championships!
More on Nutrition for Athletes