Recipe
Zucchini Cornbread Muffins
18 servings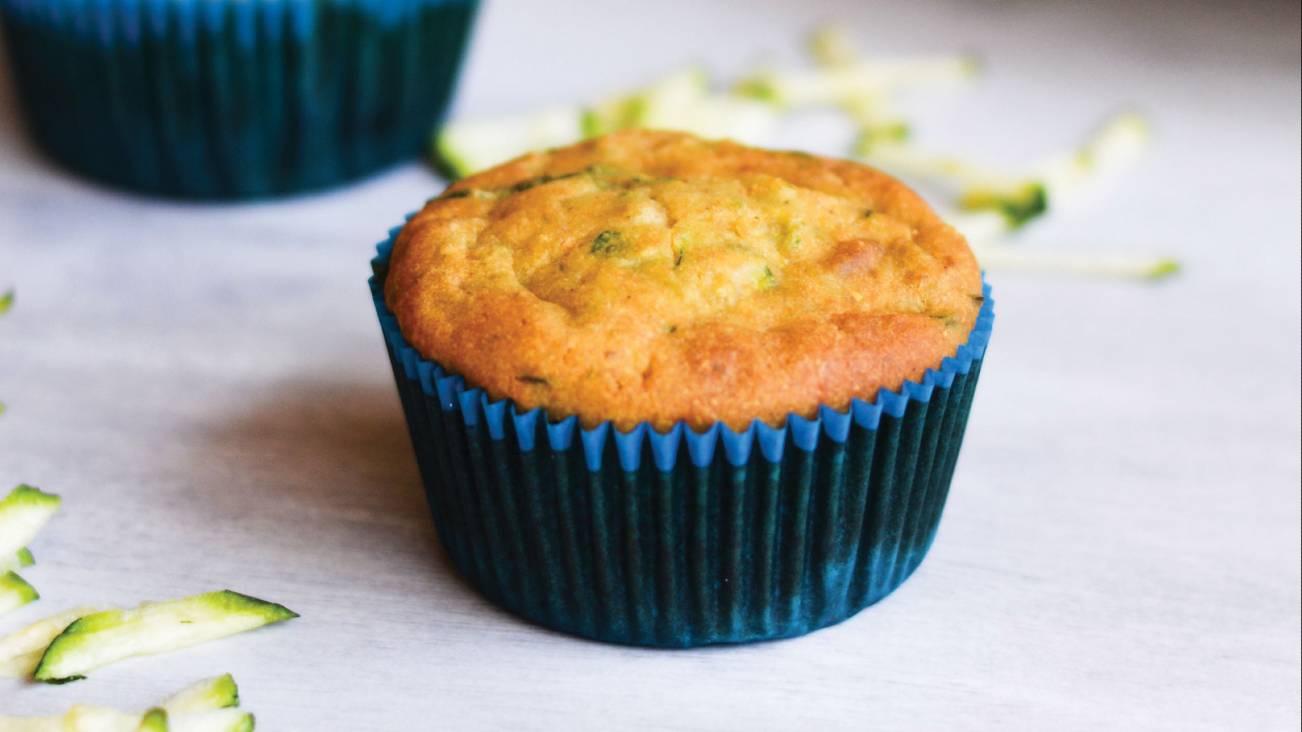 About the Recipe
115 Calories · 2 g Protein · 1 g Fiber
Breakfast
Ingredients
Makes 18 Servings
1 1/4 cups (125 g) ground yellow cornmeal

1 cup (120 g) gluten-free all-purpose baking flour

1/4 cup (55 g) organic cane sugar

2 teaspoons (9 g) baking soda

3/4 teaspoon sea salt

1 1/2 cups (355 mL) unsweetened plain oat milk

1/4 cup canola oil (see notes for oil-free option)

1 tablespoon (15 mL) apple cider vinegar

3 cups (375 g) grated zucchini
Directions
Preheat the oven to 375 F. Line a muffin tin with liners.





Add the cornmeal, flour, sugar, baking soda, and salt to a bowl. Whisk to combine.





Add the milk, canola oil, and apple cider vinegar. Mix with a spatula to combine. Fold in the zucchini until evenly dispersed. Fill each muffin liner with 1/4 cup batter. Bake for 26-28 minutes until the muffins are golden on top and a toothpick inserted comes out clean.





Let cool completely.

OIL-FREE: Omit the oil and use 1/4 cup unsweetened applesauce in its place.




Nutrition Facts
Per serving:
Calories: 115 
Fat: 4 g
     Saturated Fat: 0 g
     % Calories From Fat: 27%
Cholesterol: 0 mg
Protein: 2 g
Carbohydrate: 20 g
Sugar: 3 g
Fiber: 1 g
Sodium: 248 mg
Calcium: 29 mg 
Iron: 0 mg
Vitamin C: 2 mg
Beta-Carotene: 118 mcg 
Vitamin E: 1 mg