Recipe
Lentil Vegetable Burgers
8 servings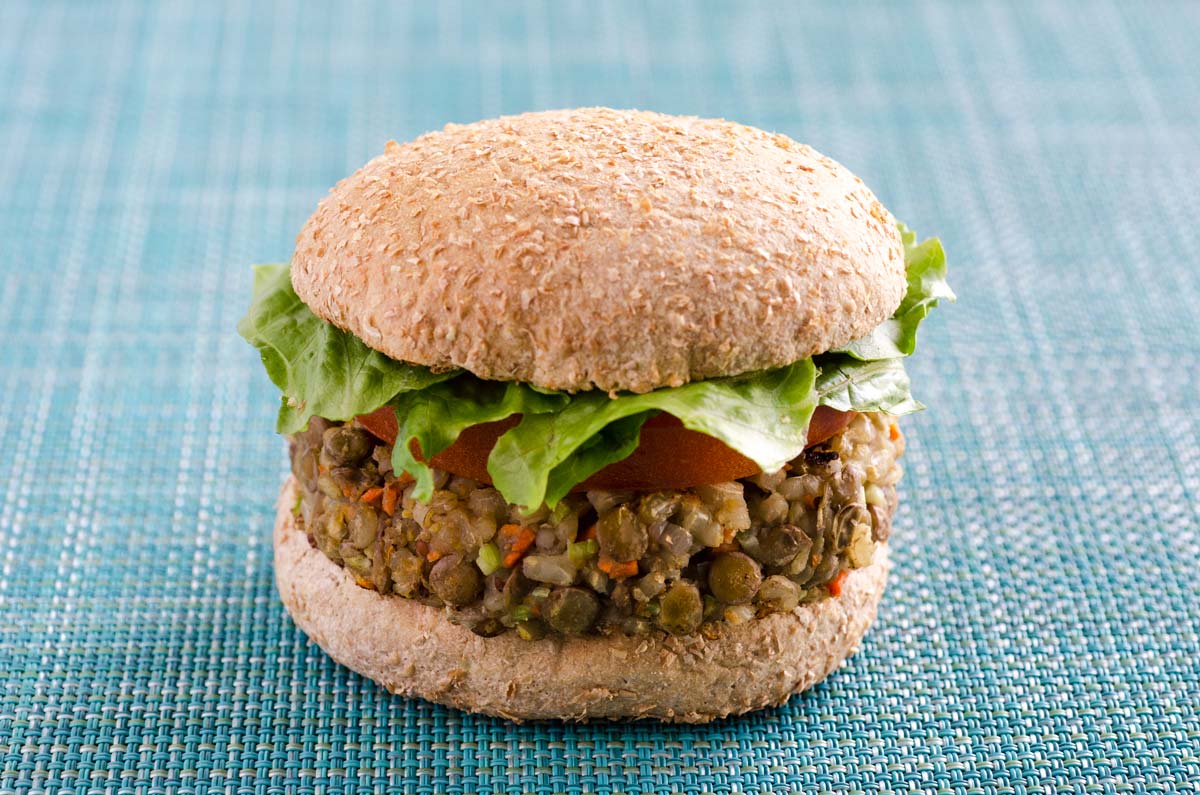 These lentil burgers are high in fiber and low in fat!
About the Recipe
89 Calories · 4.3 g Protein · 3.7 g Fiber
Lunch
Ingredients
Makes 8 Servings
small onion, chopped (1 )
short grain rice (1/2 cup)
dry lentils (1/2 cup)
salt (3/4 tsp.)
water (2 cups)
medium celery, finely chopped (1 stalk)
small carrot, chopped (1)
ground mustard (2 tsp.)
garlic powder (1 tsp.)
vegetable oil spray (to taste)
Directions
In a medium saucepan, combine onion, rice, lentils, salt, and water. Boil over low heat, then cover and cook for about 50 minutes or until the rice and lentils are tender and all the water has been absorbed.





Add the carrot, celery, mustard, and garlic powder to the hot lentil mixture. Stir to mix, then cool completely (you can make the burgers while the mixture is still warm, but shaping them is much easier once it has cooled).





Form the mixture into 8 3-inch patties. Lightly coat a large nonstick skillet with vegetable oil spray. Cook the burgers over medium heat for about 4 minutes per side, or until lightly browned.




Nutrition Facts
Per burger
Calories: 89
Fat: 0.6 g
     Saturated Fat: 0.1 g
     Calories from Fat: 5.5%
Cholesterol: 0 mg
Protein: 4.3 g
Carbohydrates: 17.3 g
Sugar: 1 g
Fiber: 3.7 g
Sodium: 246 mg
Calcium: 17 mg
Iron: 1.4 mg
Vitamin C: 1.5 mg
Beta-Carotene: 497 mcg
Vitamin E: 0.1 mg