Native American Resources
Fighting Diabetes With Ancestral Plant-Based Foods
Native Food For Life – Online Course
Do you or does someone in your family have diabetes? Or are you a health educator or clinician? Join a free, six-session online course on plant-based eating for diabetes management and reversal from the American Indian Institute! We'll meet virtually every Tuesday from 12 – 1:15 p.m. CDT beginning October 5, 2021. Graduates will receive a certificate of participation from the University of Oklahoma College of Continuing Education.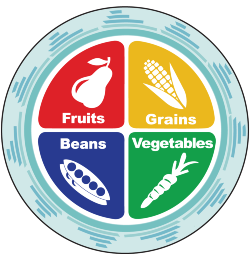 Through ongoing partnerships with the Navajo Nation and the Eight Northern Pueblos of New Mexico, the Physicians Committee works with Native Americans to use their own ancestral plant-based foods to treat, reverse, and prevent diabetes.
Native Healthy Can Be Tasty
What to eat? This fun, four-minute video was created with and for citizens of the Navajo Nation of all ages. Knowledge about food is powerful and can be used to prevent and heal diabetes.
Navajo Nation Public Service Announcements
These short PSAs were created with and for citizens of the Navajo Nation to show the best choices to eat and drink!