Native American Resources
Fighting Diabetes With Ancestral Plant-Based Foods
Cooking (and More!) to Combat COVID-19
A four-hour webinar offered ON-DEMAND through the American Indian Institute, University of Oklahoma Outreach. Register for FREE access to the course and program ebook
Learn how to make plant-based foods that can help you get and stay healthy. Nutrition experts will discuss the foods that build immunity to viruses and treat the chronic diseases that raise the risk of COVID-19 complications. Simple recipes will be demonstrated, and resources will be shared.
This event is hosted by American Indian Institute, University of Oklahoma Outreach, and Sun Life Financial, Native Americans for Community Action (NACA)/Lasting Indigenous Family Empowerment (L.I.F.E.), the Navajo Nation Office of the President and Vice President, Diné Food Sovereignty Alliance, and the Physicians Committee for Responsible Medicine.
Speakers include Jonathan Nez, Navajo Nation president; Shonri Begay, NACA health educator; Eric Adams, Brooklyn Borough president; Neal Barnard, MD, Physicians Committee president; Caroline Trapp, DNP, Physicians Committee director of diabetes education and care; Whitney Brooks, registered dietitian candidate from the Seneca Nation; and others.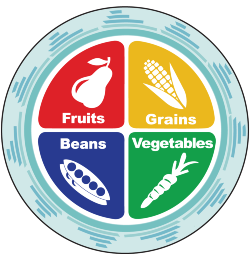 Through ongoing partnerships with the Navajo Nation and the Eight Northern Pueblos of New Mexico, the Physicians Committee works with Native Americans to use their own ancestral plant-based foods to treat, reverse, and prevent diabetes.
Native Healthy Can Be Tasty
What to eat? This fun, four-minute video was created with and for citizens of the Navajo Nation of all ages. Knowledge about food is powerful and can be used to prevent and heal diabetes.
Navajo Nation Public Service Announcements
These short PSAs were created with and for citizens of the Navajo Nation to show the best choices to eat and drink!