News Release

Jun 2, 2023
USDA's Dairy Ad Featuring Aubrey Plaza Violates Federal Laws, Physicians' Complaint Alleges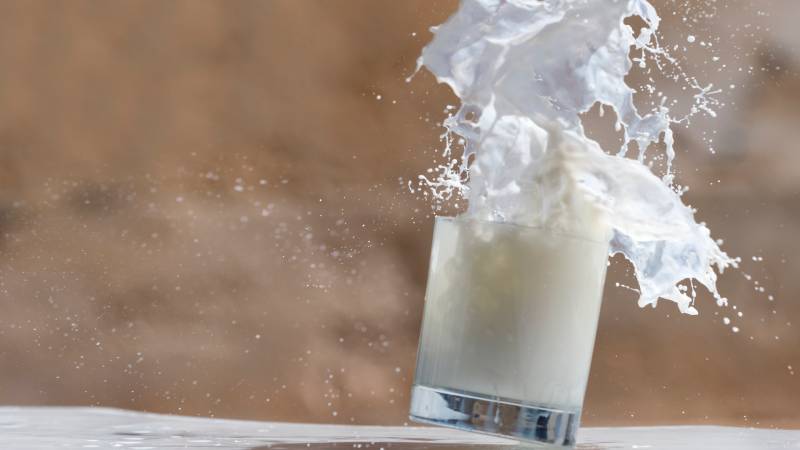 WASHINGTON, D.C. — The USDA's Agricultural Marketing Service unlawfully approved an ad last month that features The White Lotus actress Aubrey Plaza mocking plant milk. The now-viral "Wood Milk" ads violate laws forbidding federal agricultural promotions from depicting products in a negative light, according to a complaint filed today with the USDA Office of Inspector General by the Physicians Committee, a nonprofit public health advocacy organization. 
Using a fictitious product named "Wood Milk" as a stand-in for plant-based milks, the ads deride plant-based milks.
The "Wood Milk" campaign violates the statutory prohibition against advertising that is "false or misleading or disparaging to another agricultural commodity" and the regulatory prohibition against "unfair or deceptive acts or practices with respect to the quality, value or use of any competing product," the Physician Committee's complaint says. 
It also violates a federal law that says USDA milk advertising dollars can't be used to influence legislation or government action or policy. On February 23, 2023, the FDA announced new proposed guidelines that would allow plant-based milks to be labeled using the word "milk." The agency invited the public to submit comments by April 24, 2023, before final guidelines would be established. The "Wood Milk" ad campaign was launched before that comment period closed. On May 1, 2023, the comment period was extended to July 31, 2023. The "Wood Milk" campaign has run continuously since then. 
The USDA's Agricultural Marketing Service administers the federal commodity promotion and research programs, commonly referred to as "checkoff" programs. The USDA approves all "checkoff" advertising and is responsible for reviewing and verifying all nutritional claims.
The Physician Committee's complaint requests that the Office of Inspector General issue a recommendation that the "Wood Milk" ads stop and that the milk "checkoff" issue corrective advertising that explains the benefits of plant-based milks.
"The 'checkoff' is a government program," said Physicians Committee President Neal Barnard, MD, FACC, adjunct professor of medicine at George Washington University School of Medicine. "It is one thing for it to promote cow's milk. It is quite another thing to mock the products that many nonwhite Americans choose for health reasons."
Media Contact
Leslie Raabe
202-527-7319
lraabe[at]pcrm.org
Founded in 1985, the Physicians Committee for Responsible Medicine is a nonprofit organization that promotes preventive medicine, conducts clinical research, and encourages higher standards for ethics and effectiveness in education and research.