News Release

Sep 30, 2019
Physicians Group Files Federal Petition Against Annals of Internal Medicine Over False Red Meat Claim
Journal's Press Statements Not Supported by Research, Group Says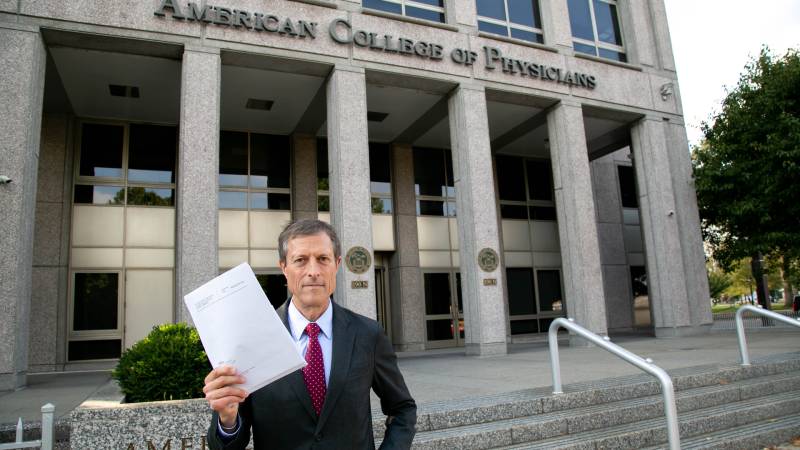 WASHINGTON—The Physicians Committee for Responsible Medicine, a nonprofit with 12,000 doctor members, filed a petition this morning with the Federal Trade Commission to correct false statements regarding consumption of red and processed meat released by the Annals of Internal Medicine, a publication of the American College of Physicians.
"AIM's message is not only an inaccurate statement of the findings, it is a major disservice to public health," says Physicians Committee President Neal Barnard, MD, FACC. "These misrepresentations are directly at odds with abundant scientific evidence demonstrating the potential ill health effects of red and processed meat and the benefits of reducing consumption of red and processed meat."
Abundant evidence links red and processed meat consumption to heart disease, colorectal cancer, and increased risk of premature death. Even eating just one slice of bacon a day is linked to higher risk of colorectal cancer. AIM's messaging/advertisement misrepresents or fails to mention such hazards and instead directs consumers to AIM's journal to obtain "[n]ew guidelines" and "new recommendations."
"As a result," the federal petition states, "AIM's advertisement does far more than cause financial harm—it also promotes physical harm to those who follow its dangerous advice. The Physicians Committee therefore requests that FTC permanently prohibit AIM from disseminating, or causing the dissemination of, the advertisement at issue and require AIM to issue a public retraction of and corrective statement regarding the advertisement."
Numerous other health authorities joined the Physicians Committee in its opposition to AIM's false messaging. David L. Katz, MD, MPH, Yale University Prevention Research Center and president of the True Health Initiative (THI), a global coalition of health experts, says in a THI statement, "All of the papers show adverse effects on all-cause mortality, cardiovascular disease, cancer, and diabetes, of meat and processed meat consumption, … The guidelines being published are at odds with the data in the very papers on which they claim to be based."
A mountain of scientific evidence illustrates the ill health effects of a diet based on red and processed meat, including these few recent studies.
Eating red meat increases the risk of dying prematurely, including from heart disease or cancer, according to a recent study from the Harvard School of Public Health. Among a group of 121,342 individuals followed for up to 28 years, each daily serving of red meat increased the risk of dying by 12 percent. For processed meats (e.g., hot dogs, ham, or bacon), each daily serving increased the risk of death by 20 percent.
A diet high in red meat increases risk for colon cancer in women, according to a study published online in the International Journal of Cancer.
A recent University of Oxford study concludes that eating just one slice of bacon a day is linked to higher risk of colorectal cancer.
A plant-based diet, however, can prevent and even reverse diabetes, heart disease, and high blood pressure, among other benefits.
To speak with a PCRM expert, please contact Leslie Raabe at 202-527-7319.
Media Contact
Leslie Raabe
202-527-7319
lraabe[at]pcrm.org
Founded in 1985, the Physicians Committee for Responsible Medicine is a nonprofit organization that promotes preventive medicine, conducts clinical research, and encourages higher standards for ethics and effectiveness in education and research.