News Release

Apr 3, 2023
'No Apparent Health Rationale' for Recommending Cow's Milk Over Plant-Based Milks, Finds New Narrative Review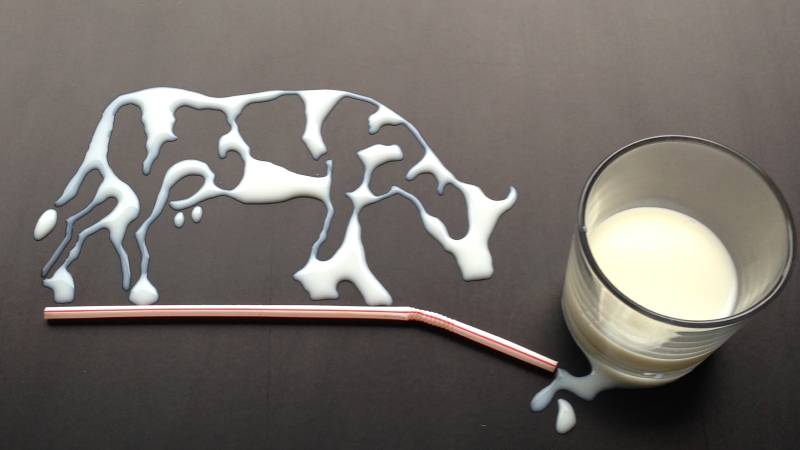 WASHINGTON, D.C.—There is no apparent health rationale for recommending cow's milk over plant-based milks, according to a new narrative review by the Physicians Committee for Responsible Medicine in the International Journal for Disease Reversal and Prevention that compares the nutrient content of dairy and nondairy milks and discusses potential health implications.
"Plant milks are nutritionally comparable to cow's milk," says Anna Herby, DHSc, RD, CDCES, a co-author of the review and the nutrition education program manager for the Physicians Committee for Responsible Medicine. "But what you don't get with plant milks are the health risks associated with dairy milk, including increased risk of heart disease and certain cancers." 
Herby and researchers from the Physicians Committee for Responsible Medicine reviewed relevant studies and obtained data from the U.S. Department of Agriculture's FoodData Central website on nutrients including fat and cholesterol, carbohydrates, protein, calcium, and vitamin D found in cow's milk, almond milk, soy milk, oat milk, coconut milk, and rice milk.
Summary of Findings 
Fat and Cholesterol: Like other animal milks, cow's milk contains more fat and saturated fat compared with most plant milks. As a percentage of calories, cow's milk is 47% fat and 28% saturated fat. Dairy products are the largest contributors to saturated fat intake in the American diet. The review cites a meta-analysis showing that higher milk consumption is associated with a greater risk of heart disease mortality. Other research shows that replacing dairy fat with vegetable fats or high-quality carbohydrates, such as whole grains, is associated with a significant reduction in risk of heart disease. Cow's milk also contains cholesterol, while plant milks do not.
Carbohydrates: Cow's milk is higher in sugar than most plant milks. Lactose is the dominant carbohydrate in cow's milk. Lactose intolerance symptoms include upset stomach, diarrhea, and gas. Among plant milks, there is considerable variation in carbohydrates, and the sugars found in plant milks do not typically contribute to digestive symptoms.
Protein: Both cow's milk and soy milk are higher in protein than almond, oat, rice, or coconut milk. However, milk products are not required to meet protein needs. Research shows that consuming soy protein helps reduce LDL "bad" cholesterol and can reduce heart disease risk. 
Calcium: Cow's milk is high in calcium. However, studies have shown mixed results on the benefits of milk for bone strength. Nondairy milks are typically fortified with calcium, to concentrations similar to those of dairy milk. Green leafy vegetables and other plant products are also good sources of calcium.
Vitamin D: Cow's milk is often fortified with vitamin D. Many plant milks are also fortified with similar amounts of vitamin D.
Cow's milk also contains estrogens and insulin-like growth factor-1, which are linked to certain types of cancer like breast and prostate cancer. Soy milk contains isoflavones, which are associated with reductions in prostate and breast cancer risk, menopausal symptoms, and plasma cholesterol concentrations.
"Our findings underscore the need for the Dietary Guidelines for Americans and MyPlate—which health care professionals and the general public look to for nutrition guidance—to de-emphasize cow's milk and warn of its health risks," says Herby.
Media Contact
Michael Keevican
202-527-7367
mkeevican[at]pcrm.org
Founded in 1985, the Physicians Committee for Responsible Medicine is a nonprofit organization that promotes preventive medicine, conducts clinical research, and encourages higher standards for ethics and effectiveness in education and research.