News Release

Apr 29, 2021
California Physicians Sue USDA Over Conflicts of Interest Related to the Dietary Guidelines for Americans
Nearly one-quarter of the U.S. population is lactose intolerant yet guidelines push dairy, lawsuit says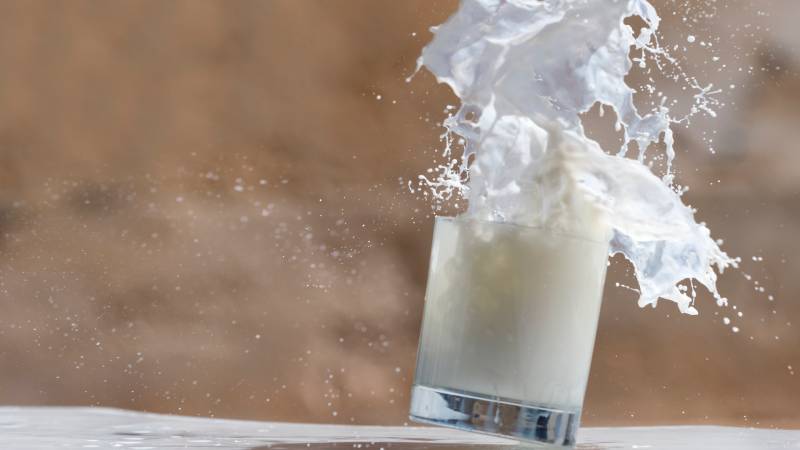 SAN FRANCISCO— As reported in The Washington Post, three physicians filed a federal lawsuit today against the U.S. Department of Agriculture (USDA) for issuing dietary guidelines that in some cases contradict current scientific and medical knowledge, specifically harm one-quarter of Americans, and reflect meat and dairy industry interests rather than the health interests of the U.S. population. Seth Ammerman, MD, Donald Forrester, MD, and Heather Shenkman, MD, filed the lawsuit, along with the Physicians Committee for Responsible Medicine, a nonprofit organization of 17,000 physicians.
"One charter of the USDA, to market agricultural goods, including meat and dairy products, is in direct conflict with the National Nutrition Monitoring and Related Research Act, which requires that the Dietary Guidelines 'include nutritional and dietary information and guidelines for the general public' based on 'the preponderance of the scientific and medical knowledge which is current at the time the report is prepared,'" explains Dr. Forrester, a family practice physician from Sacramento.
There is a great deal more known today than in 1980, the first year the Dietary Guidelines were issued, about the link between animal products and chronic illness. Indeed, there is overwhelming research showing the link between meat and dairy consumption and several chronic diseases.
Dr. Forrester adds, "The USDA's conflict of interest is perhaps best illustrated in its statement that '[m]ost individuals would benefit by increasing intake of dairy,' even though there is no convincing evidence that this is true." Moreover, the Dietary Guidelines do not mention the well-accepted scientific evidence showing the association between dairy intake and prostate cancer, a leading cause of cancer death.
Nor do the Dietary Guidelines address the fact that about one in four Americans is lactose intolerant, which is the inability to digest lactose, the primary carbohydrate in dairy. Once regarded as a disease, lactose intolerance is now recognized as the biological norm after infancy for all mammals, including humans. For lactose intolerant individuals, consuming dairy causes diarrhea, pain, and other, sometimes serious, digestive symptoms.
Lactose intolerance is prevalent among people of color—95% of Asians, 60 to 80% of African Americans and Ashkenazi Jews, 80 to 100% of American Indians, and 50 to 80% of Hispanic Americans.
It is not as if the USDA is uninformed about the health consequences of its marketing efforts and disregard of accepted medical research. In 2018, the American Medical Association passed a resolution recognizing that lactose intolerance is common among many Americans, especially Black Americans, Asian Americans, and Native Americans, and recommending that the guidelines indicate that "meat and dairy products are optional."
High intakes of dairy products including whole and low-fat milk and cheese increase the risk for prostate cancer, according to a 2015 meta-analysis. Another study found that those who consumed three or more servings of dairy products a day had a 141% higher risk for death due to prostate cancer compared to those who consumed less than one serving. Both high- and low-fat dairy products were associated with increased mortality.
The Dietary Guidelines say that "diet-related chronic diseases, such as cardiovascular disease, type 2 diabetes, obesity, and some types of cancer, are very prevalent among Americans and pose a major public health problem. Today, more than half of adults have one or more diet-related chronic diseases." Despite the overwhelming scientific evidence linking consumption of animal products to these chronic diseases, the Dietary Guidelines promote meat and dairy products as healthful.
The Dietary Guidelines are not inconsequential; they have tangible implications for everyday Americans. The U.S. government uses the Dietary Guidelines as the basis for its food assistance meal programs, nutrition education efforts, and decisions about national health objectives.
The physicians seek a court order requiring the USDA to retract portions of the 2020-2025 Dietary Guidelines for Americans, released on Dec. 29, 2020, and reissue them with a focus on three changes:
Delete dairy promotions, since dairy products increase cancer risk, while nondairy calcium sources help prevent cancer. 
Avoid equating "protein" with meat, as there are abundant sources of protein, such as beans, peas, and lentils, without meat's fat and cholesterol. 
Eliminate deceptive language hiding the ill effects of consuming meat and dairy products. 
Media Contact
Leslie Raabe
202-527-7319
lraabe[at]pcrm.org
Founded in 1985, the Physicians Committee for Responsible Medicine is a nonprofit organization that promotes preventive medicine, conducts clinical research, and encourages higher standards for ethics and effectiveness in education and research.