Health and Nutrition News

Apr 22, 2014
"Paleo" Diet Leads to Worsening Cholesterol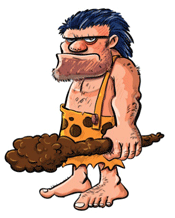 The "Paleo" diet worsens cholesterol levels, according to a new study in the International Journal of Exercise Science.
Researchers put 44 healthy adults on a "Paleo" diet including lean meat, fish, eggs, nuts, fruit, and vegetables, as well as on a circuit training program.
After ten weeks, LDL ("bad") cholesterol increased by 12.5 mg/dL and total cholesterol by 10.1 mg/dL. Triglycerides also increased slightly. The worst outcomes were seen among the subgroup that had been the healthiest before starting the diet.The authors noted that any improvements from the exercise program may be negated by the "Paleo" diet.
Dr. Steven T. Devor is the corresponding author for this study; email devor.3 [at] osu.edu (subject: Paleo%20Diet) .
References
Smith MM, Trexler ET, Sommer AJ, Starkoff BE, Devor ST. Unrestricted Paleolithic diet is associated with unfavorable changes to blood lipids in healthy subjects. Int J Exerc Sci. 2014;7:128-139.