Health and Nutrition News

Jul 2, 2015
Dietary Cholesterol Increases "Bad" Cholesterol Levels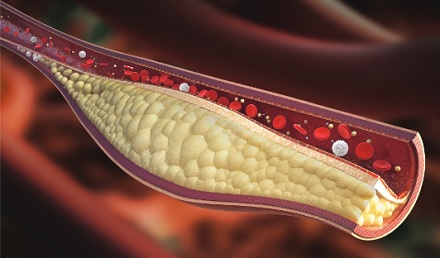 Dietary cholesterol will increase your total cholesterol level and LDL levels, or "bad" cholesterol, according to a meta-analysis published in the American Journal of Clinical Nutrition. Researchers reviewed 40 studies that analyzed the effects of dietary cholesterol on heart disease and serum lipids, including total cholesterol and LDL levels. They found that when study participants increased their dietary cholesterol by up to 650 milligrams per day, their total cholesterol and LDL cholesterol increased an average of 12.1 mg/dL and 6.7 mg/dL, respectively, compared with those who consumed less.
These findings are in line with previous conclusions by the Institute of Medicine and the Food and Drug Administration.
References
Berger S, Raman G, Vishwanathan R, Jacques PF, Johnson EJ. Dietary cholesterol and cardiovascular disease: a systematic review and meta-analysis. Am J Clin Nutr. Published ahead of print June 24, 2015.
Food and Nutrition Board, Institute of Medicine. Dietary Reference Intakes for Energy, Carbohydrate, Fiber, Fat, Fatty Acids, Cholesterol, Protein, and Amino Acids. Washington, DC: National Academies Press; 2002/2005.
Food and Drug Administration. 79 Fed. Reg. 11,880, 11,899 March 3, 2014.