Good Science Digest

Jan 25, 2021
Celebrating the International Day of Education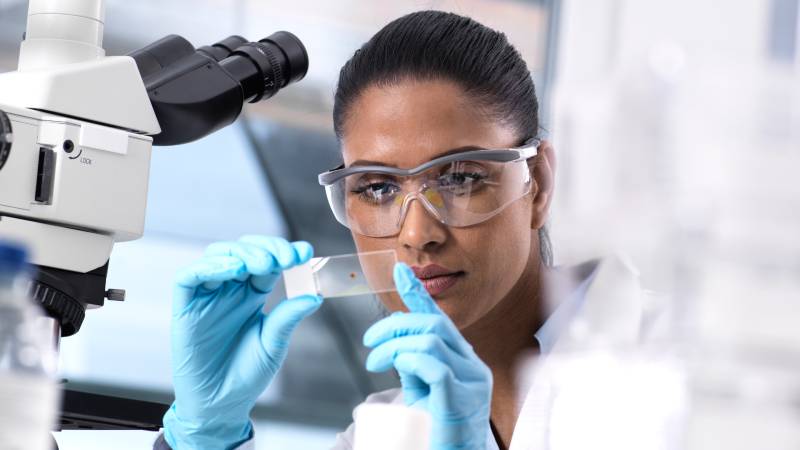 It is often said that education is the key to success, so to celebrate the 2021 International Day of Education, the Physicians Committee is emphasizing the importance of educating scientists in human-based techniques.
Our educational initiatives save human and animal lives by training students at all stages of their careers in ethical and effective scientific research. These programs are essential to educate students and scientists on the need to shift away from animal use in the life sciences.
Summer School on Innovative Approaches in Science
The Summer School on Innovative Approaches in Science, a biennial educational program that began in June 2020, educates a new generation of scientists on cutting-edge methods to reduce and replace animal use in toxicology and biomedical research. More than 600 international students and early-career researchers tuned in for the inaugural Summer School, consisting of a comprehensive program that included lectures, interactive sessions, e-poster presentations, laboratory and software demonstrations, and virtual attendee engagement. 
Critical thinking to advance science was a common theme of the Summer School. Warren Casey, PhD, of the National Institute of Environmental Health Sciences emphasized in his keynote speech: "Science requires the critical use of reason to overcome biases and prejudice in experimentation and theory confirmation." The problem of institutionalized bias is one of the main reasons for continued use of animals in toxicology, research, and medical training.
Critical thinking in science education leads to open-minded, broadly thinking, and self-directed scientists. By educating students early in their studies and careers that challenging the status quo is crucial for innovation and rigorous research methodology, we can overcome biases against more modern nonanimal approaches. The Summer School is helping provide the tools, and breaking down barriers, so that our next generation of scientists can pursue careers doing lifesaving work, without the use of animals.
To learn more about the Summer School, read the meeting report in ALTEX and view recordings and other materials on the Summer School portal. 
NURA: New Approach Methodologies Use for Regulatory Application
The phrase New Approach Methodologies (NAMs) is the scientific community's term to describe alternative testing approaches that do not use animals for toxicology testing. Toxicology, which is the study of chemical or biological agents that exert adverse effects on living systems, has historically heavily exploited animals for testing pesticides, drugs, and other products. The information generated from these studies is extrapolated to infer human effects and to set safety requirements. Animal studies have serious ethical and scientific limitations leading to major legislative changes that no longer require or promote the use of animals for chemical testing. This has introduced an immediate need to train scientists at companies and regulatory agencies how to use and interpret NAMs. 
NAM Use for Regulatory Application (NURA) is a continuing education program created by the Physicians Committee that offers training, seminars, and other events to promote the use of nonanimal approaches within various regulatory frameworks. Since 2018, NURA has offered training events for thousands of scientists in industry, government, and academia, to ensure they stay abreast of recent developments. Each event provides professionals in the field of toxicology with resources and hands-on training. To reach more people, all of the events are recorded, cataloged, and free for everyone. When people stopped traveling in 2020, we shifted NURA events online and are able to reach even more scientists. This training is essential to ensuring new, nonanimal approaches are used and accepted, and has been shown to directly impact the willingness of regulators to accept NAMs instead of animal tests.
To learn more about NURA, visit our webpage. 
Early-Career Researchers Advancing 21st Century Science 
One of the keys to speeding progress in ethical and effective scientific research is creating a new generation of scientists who utilize and champion nonanimal methods of biomedical research. To facilitate this change, the Physicians Committee launched the Early-Career Researchers Advancing 21st Century Science (ERA21) program. Our ERA21 program is working to ensure that emerging scientists understand the benefits of using human-relevant research practices, learn more about opportunities to conduct human-relevant methods, and are supported in building careers using these methods. 
The ERA21 program uses a multifaceted approach to encourage research that employs human-relevant models, rather than animals, to advance biomedical and translational research. To achieve these aims we use two main avenues: new learning opportunities and outreach. 
The ERA21 program offers educational lecture series online and at universities throughout the country, hands on and in-depth interactive learning experiences, webinars that offer a platform where students and early-career scientists can present their work, and travel awards to attend conferences. The team also has a number a new educational opportunities on the horizon, including expanding our resources to include materials for high school students and developing online courses for nonanimal methods. 
To continually engage scientists, we offer a monthly newsletter in which we share recent publications on the cutting-edge field of human-relevant science, job openings, research funding opportunities, and invitations to upcoming events. These updates are also shared via ERA21 Facebook and LinkedIn groups, which allows others to share updates and participate in discussions with like-minded researchers. The ERA21 team also exhibits, presents, and hosts networking events at relevant biomedical conferences to increase awareness of the urgent need to modernize science and the resources available to do so.
To learn more about the ERA21 program, visit our webpage.