Exam Room Podcast

Sep 25, 2019
Plants or Meat: Which Is Really More Likely To Cause a Stroke?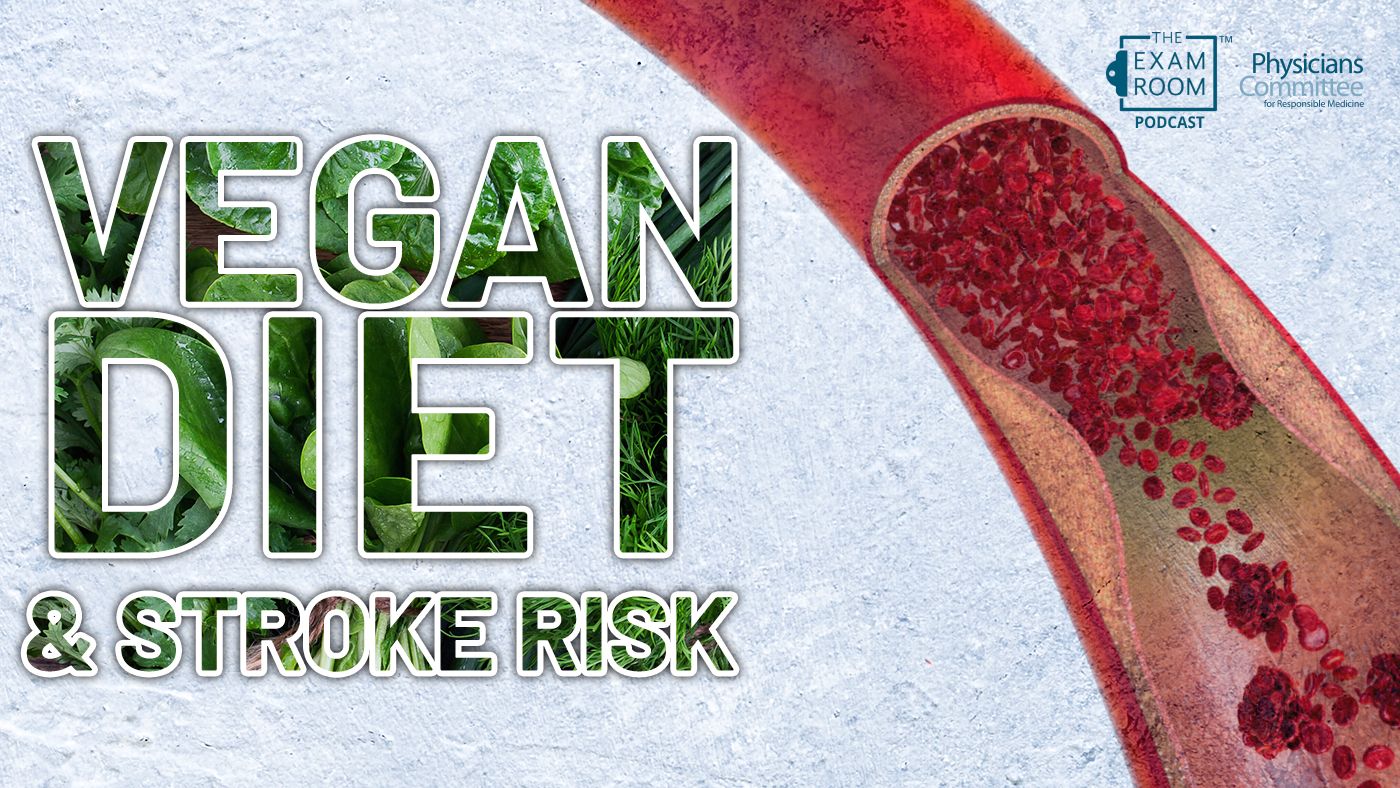 Are vegans really more likely to have a stroke than meat eaters?
This episode of The Exam Room™ Podcast is sponsored by The Gregory J. Reiter Memorial Fund, which supports organizations like the Physicians Committee that carry on Greg's passion and love for animals through rescue efforts, veganism, and wildlife conservation.
In this jam-packed episode of The Exam Room™ podcast, Neal Barnard, MD, joins "The Weight Loss Champion" Chuck Carroll to take a close look at a recent study that recently made headlines.
As you'll hear, the conclusion was drawn after researchers adjusted data from the study. Find out why this happened as Dr. Barnard sheds light on this method and hear about a conversation he had with the authors of the study.
You'll also learn the difference between hemorrhagic and ischemic strokes and how the risk differs for meat eaters compared to those who eat a plant-based diet.
Then, Chuck is joined by Robert Ostfeld, MD, to take a closer look at the health claims of the Atkins diet. The low-carb, high-fat diet is making a comeback thanks to a new wave of marketing.
"As a cardiologist, I think the Atkins diet is a mistake," Ostfeld definitively stated.
It's a mistake he says that goes beyond an increased risk of heart disease and cancer. You'll find out how the effects of the diet stretch all the way into the bedroom where a lack of fruits and vegetables can impact erectile function!                                                                                                                       
Register now to join Dr. Ostfeld for the third annual Montefiore Einstein Preventive Cardiology Conference in New York on Nov. 2.
More on Exam Room Podcast