Exam Room Podcast

Feb 25, 2020
Master Diabetes by Changing Your Diet: Q&A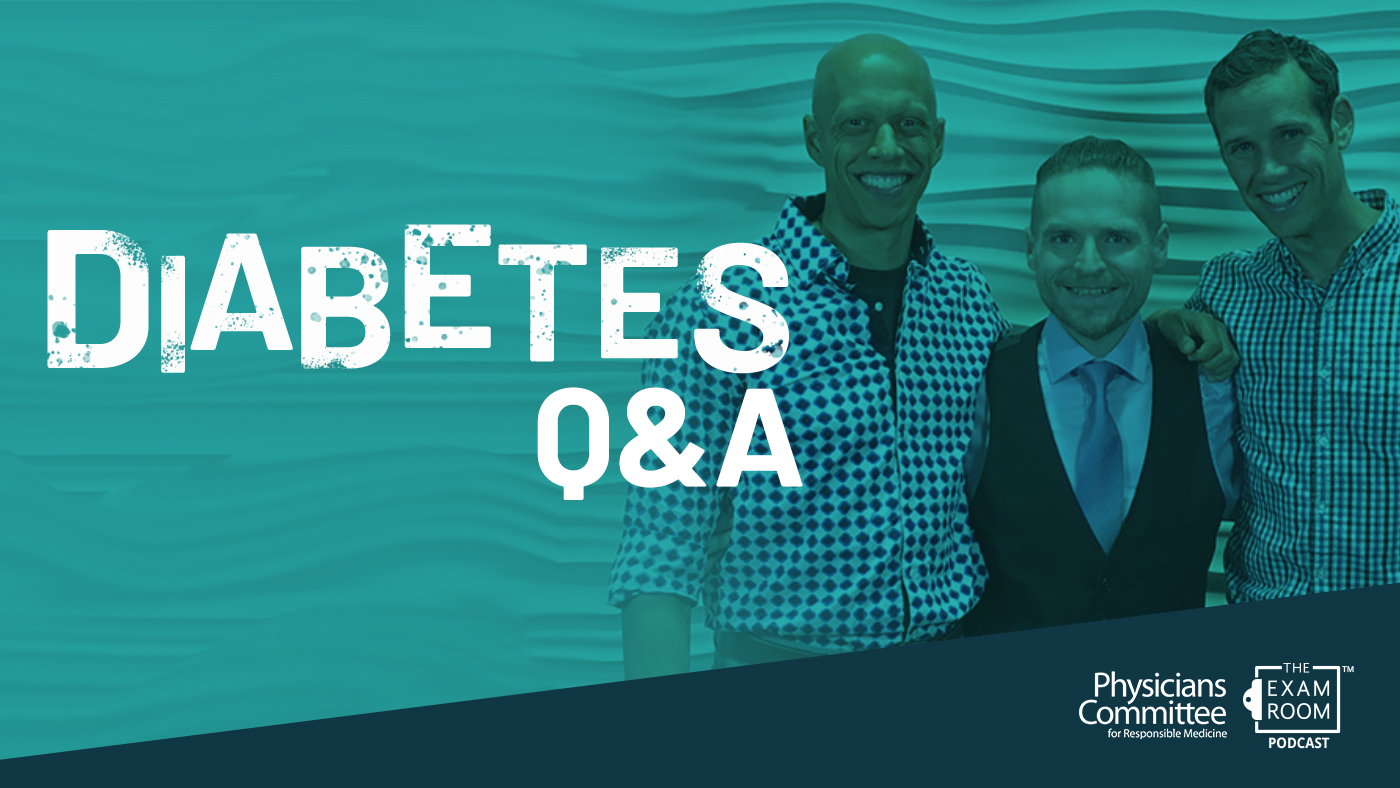 It is possible to conquer diabetes by changing your diet.
On this episode of The Exam Room™ podcast, "The Weight Loss Champion" Chuck Carroll is joined by Cyrus Khambatta, PhD, and Robby Barbaro, authors of the new book, Mastering Diabetes.
The pair answers your questions in a wide-ranging discussion about the disease that affects millions of people. One out of every 10 people in the United States have diabetes while a staggering one out of three are prediabetic. The burden this places on the health care system is enormous with a whopping 327 billion dollars spent in 2017. And that number is expected to skyrocket to 500 billion dollars over the next decade.
Many of those cases could be reversed through diet. That is what they're on the show to discuss!
Among the questions answered:
At what point do you start reducing insulin if you have type 2 diabetes and are eating a whole-food plant-based diet?
Is it possible to have a normal A1C, but still have diabetes?
When unhealthy food is prevalent in your culture, how can you make healthy decisions?
Can steroids such as prednisone cause diabetes?
How does diabetes affect Alzheimer's disease?