Exam Room Podcast

Jan 15, 2020
How To Cook Without Eggs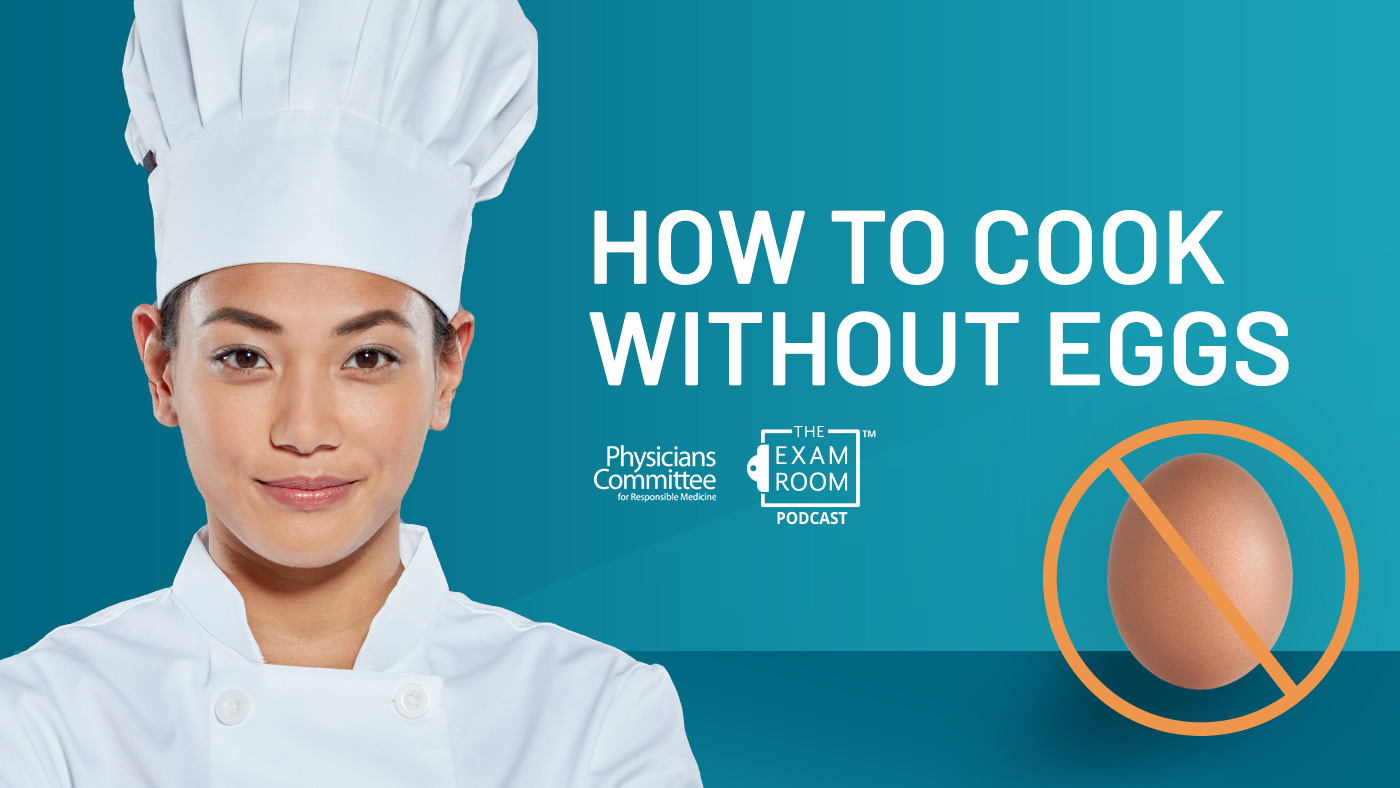 Is it possible to cook without eggs?
On this episode of The Exam Room™ podcast, you will learn about a number of ways to replace eggs to turn virtually any recipe into a vegan recipe. "The Weight Loss Champion" Chuck Carroll is joined Maggie Neola, RD, who has a whole list egg substitutes to share! Everything from nuts and seeds to fruits and even potatoes! 
Dr. Neal Barnard also joins the show to talk about some scrambled science. He and Chuck delve into research showing that the egg industry is sweeping unflattering data about the link between eggs and high cholesterol under the rug or misrepresenting it altogether. 
Live Show In Washington, D.C.
Join Chuck and Dr. Barnard at Busboys and Poets in Washington, D.C., on Friday, Feb. 7 for a live podcast taping! They'll be speaking about Dr. Barnard's new book, Your Body In Balance, which takes a deep look at the link between hormones and health.
Be sure to RSVP. Tickets are limited and include a copy of the book. 
More on Exam Room Podcast