Exam Room Podcast

Feb 14, 2020
Foods To Help Erectile Dysfunction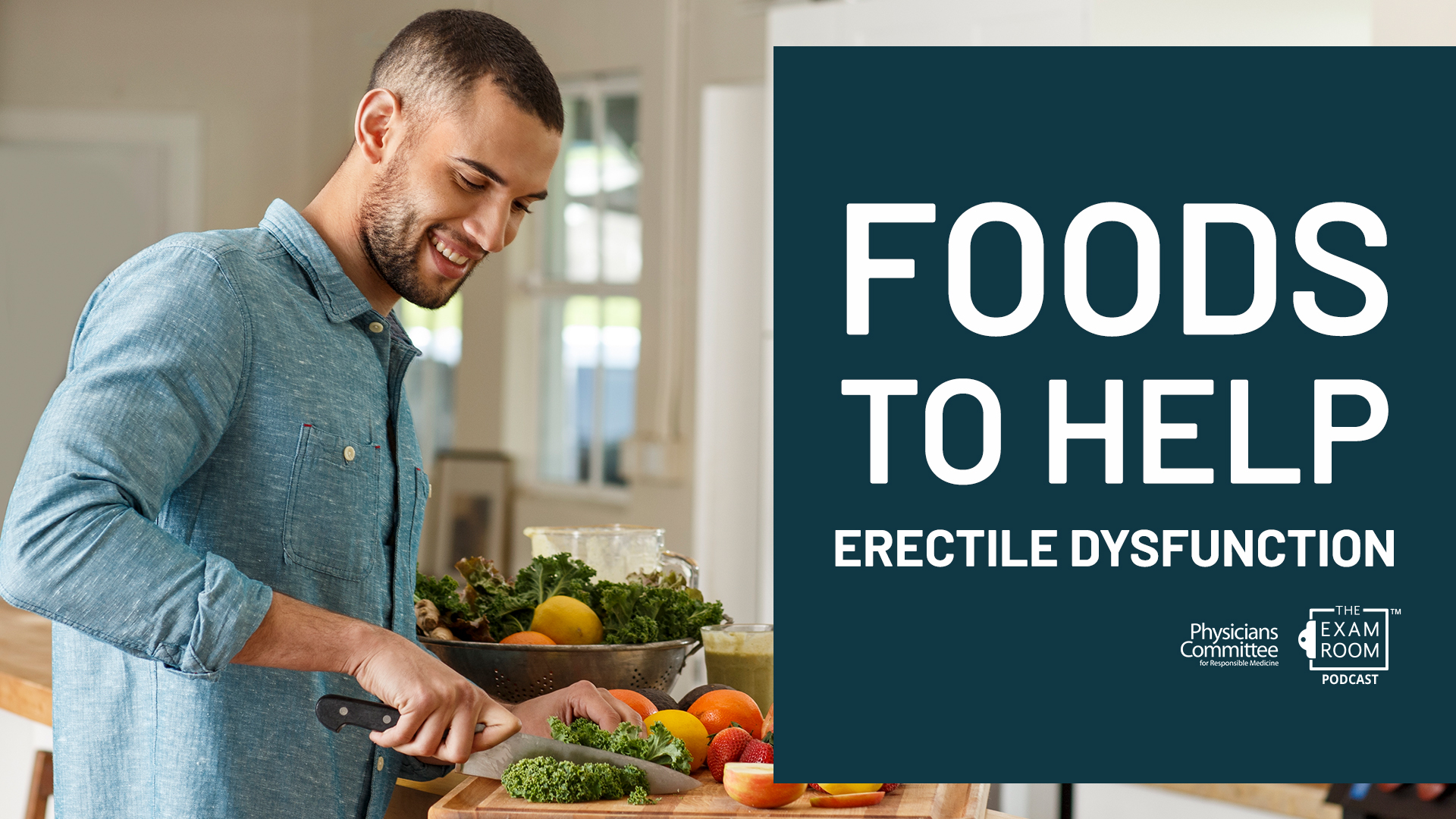 Erectile dysfunction is a drag!
Millions of men struggle with ED and a whole host of problems that may be related.
Most will turn to the little blue pill for relief, but the reality is they'd be better off choosing vegetables over Viagra!
On this episode of The Exam Room podcast, "The Weight Loss Champion" Chuck Carroll is joined by Neal Barnard, MD, who shares how better food can lead to better function in bed.
The pair also discuss a petition to the FDA that would require ED drug manufacturers to put a warning label on pill bottles alerting consumers that erectile dysfunction is often the first sign of heart disease and diabetes. A change in diet can help in that department, too!