Exam Room Podcast

Mar 10, 2020
Doctor's Mailbag: How One Meal Affects Your Body and More!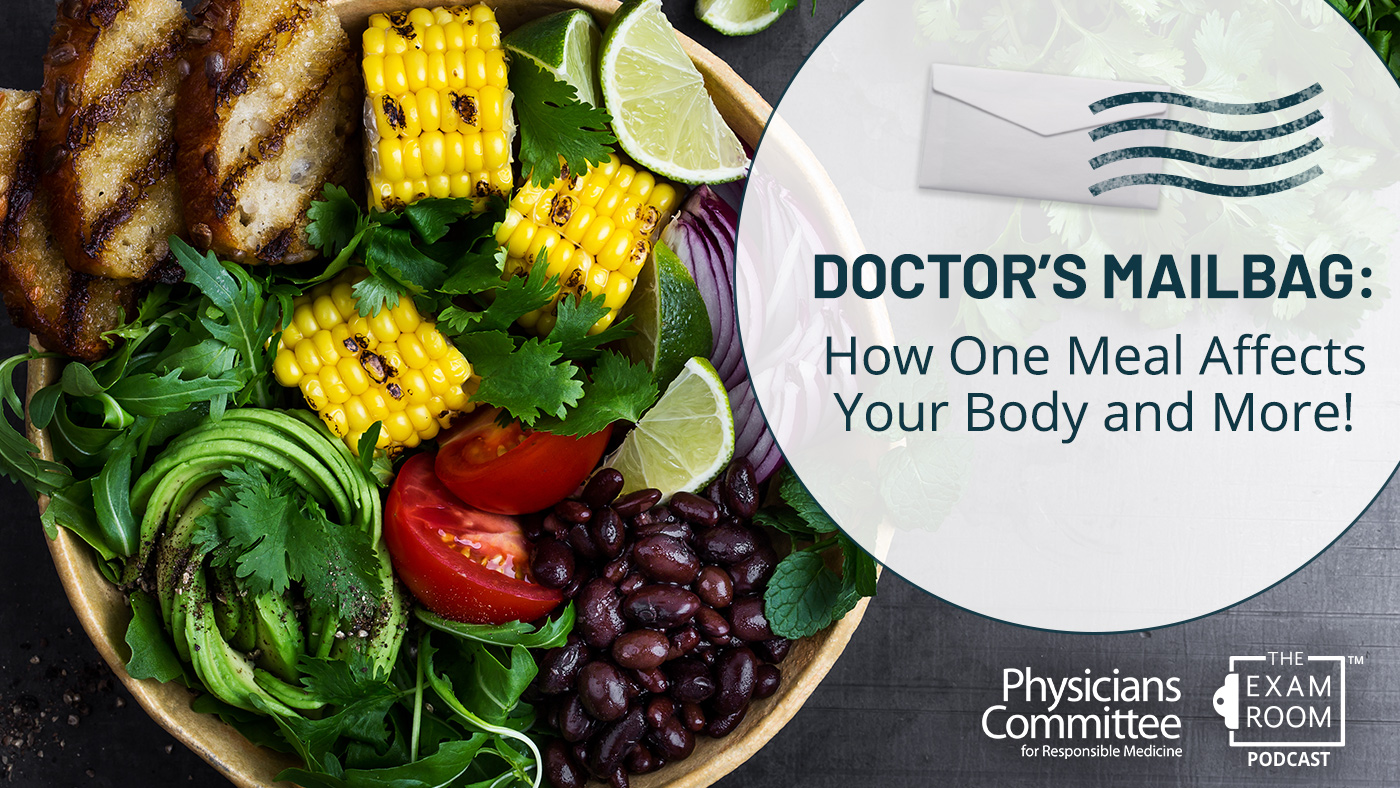 Your health and nutrition questions are answered!
On this episode of The Exam Room™ podcast, "The Weight Loss Champion" Chuck Carroll welcomes Vanita Rahman, MD, back to the show to open the doctor's mailbag!
Among the questions answered:
How much can just one meal affect your cholesterol levels?
What is the best time of day to eat fruit?
Can a plant-based diet help a person diagnosed with multiple autoimmune disorders?
What is the best form of B12 to take, and how much should we be taking?
Are you eating enough calories on a low-fat, plant-based diet?
Plus, Chuck is joined by Mark Kennedy, Esq., vice president of legal affairs for the Physicians Committee, to answer another important question. If processed meat—such as bacon and hot dogs—is classified by the World Health Organization as a Group 1 carcinogen, why isn't it listed on the state of California's list of known carcinogens? By law, the state is required to maintain "a list of chemicals known to the state to cause cancer or reproductive toxicity."
Mark is here to talk about a lawsuit filed against the state that would force it to add processed meat to that list!
You can submit your questions to be answered by the doctor by sending Chuck a message.
Book an appointment to visit Dr. Rahman at the Barnard Medical Center in Washington, D.C.
Join Chuck, Dr. Neal Barnard, and more than a dozen other nutrition experts for the Plant-Based Health Immersion on May 8-9 at the Grand Hyatt Washington. RSVP today!
More on Exam Room Podcast