Exam Room Podcast

Jan 29, 2020
Debunking 'Bro Science': Vegan Athletes, Myths, and Facts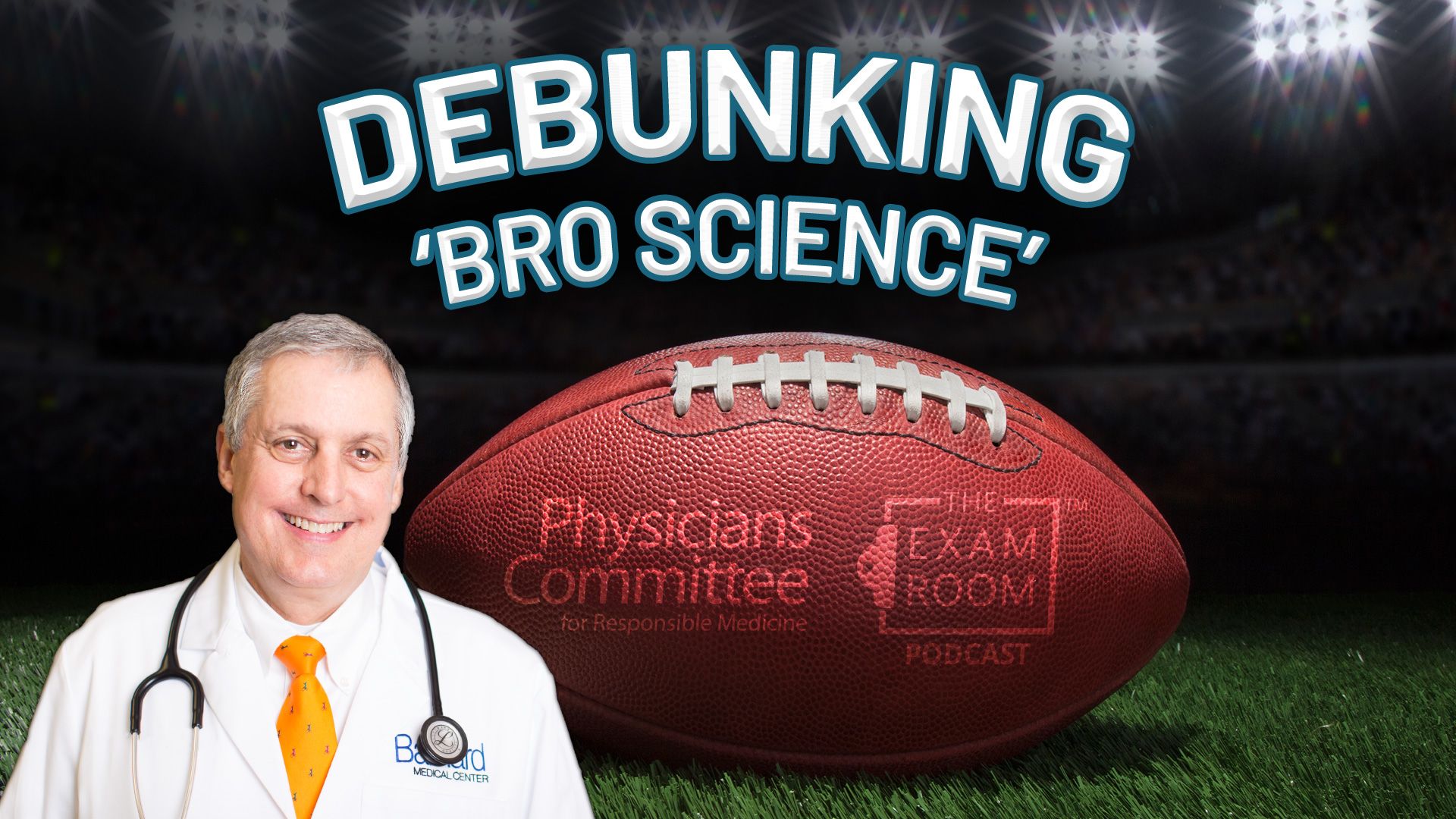 This episode of The Exam Room™ podcast is all about debunking the "bro science" that is spread in gyms and locker rooms worldwide.
An increasing amount of science shows that athletes are actually able to perform as well—if not better—when eating a plant-based diet!
Of course that idea is counter to the low-carb, meat-heavy diets that the majority of athletes have been taught to swear by. The idea of going without beef and chicken is mind-boggling for most competitors. Yet, research shows the only thing mind-boggling is why anyone would still be turning to meat in hopes of becoming an all-star.
When the Super Bowl kicks off, millions of people will be tuning in to see the Kansas City Chiefs and San Francisco 49ers clash on the gridiron with an NFL Championship on the line. And many of those watching might be a little vegan curious thanks to the release of The Game Changers documentary.
The number of players in the NFL who are turning to a plant-based diet to gain an edge is rising. For Chiefs star safety Tyrann Mathieu the decision is paying off handsomely. He recorded the second-highest interception total of his career this season and earned first-team All-Pro honors. But it's not just his on-field performance that's getting a lift. His accolades earned him a lucrative multi-million-dollar contract last offseason. And now he's playing for a championship!
But what is it about plants that is so attractive to these gargantuan athletes? That's what we're going to find out on this episode.
"The Weight Loss Champion" Chuck Carroll is joined Barnard Medical Center director Dr. Jim Loomis who was featured in the smash hit documentary The Game Changers. He also is a former team physician for both an NFL team and Major League Baseball club. Now, Dr. Loomis is fueling his practice exclusively on plants and delving into the science that's giving players like Mathieu a leg up on the competition!
Why is it that they're able to recover faster? Do plants actually make you run faster? Can they still perform at elite levels? And can the common athlete and weekend warriors benefit as well? Dr. Loomis has the answers.
Plus, Audrey Dunham joins the show with some amazing plant-based recipes just in time for kickoff. She has some amazing options that will score a touchdown for your taste buds!
Audrey's Big Game Menu
Not to mention her line of vegan cookies through Peanuts Bake Shop!
More on Exam Room Podcast