Exam Room Podcast

Dec 21, 2021
Creating a Healthier and More Compassionate World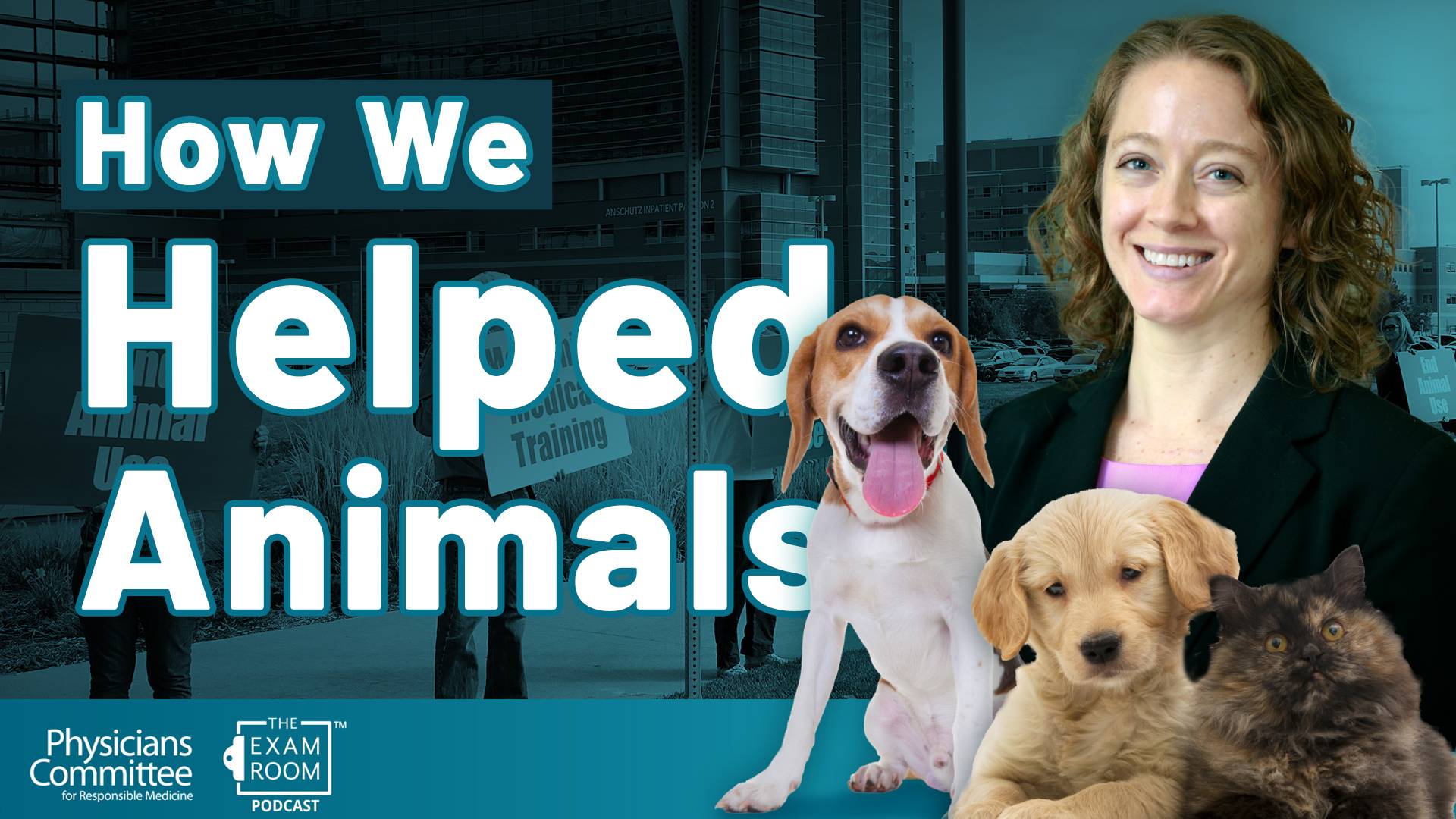 This is a double celebration!
First, Kristie Sullivan, MPH, joins us we take a look back at how we were able to save the lives of thousands of animals over the last year—including ending deadly live animal labs for emergency medicine training at Vanderbilt University and paramedic training at the University of Washington. We also shut down lethal dog labs for veterinary training at Tuskegee University and Auburn University. In fact, the Physicians Committee is the only national group working to end "terminal" surgery labs in veterinary schools. That is why we need your support to continue our lifesaving work for both animals and humans. All donations will be matched up to $200,000 through Dec. 31.
Also, "The Weight Loss Champion" Chuck Carroll is joined by Dr. Hana Kahleova who is preparing to lead a study on the effect a plant-based diet may have on people with type 1 diabetes. She shares what we know so far and how you can get involved in the research!
More on Exam Room Podcast