Exam Room Podcast

Jan 21, 2021
Conquering Crippling Pain With Food: How Meg Donahue Triumphed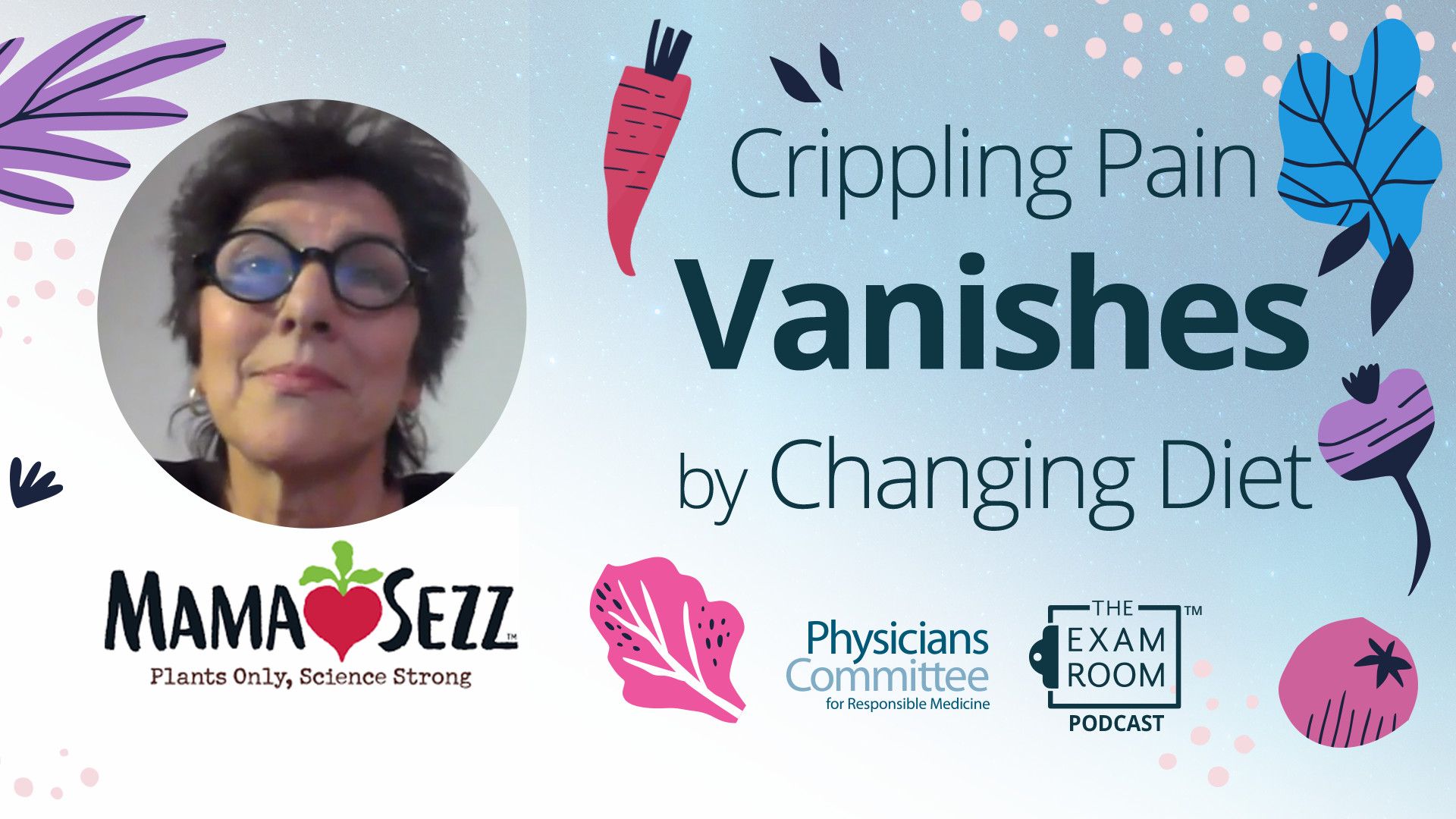 Meg Donahue had been in crippling pain for years, but everything changed once she started eating a plant-based diet!
Meg Donahue had been in crippling pain for years. She struggled just getting out of bed in the morning and had become dependent on ibuprofen to get through the day. Her health continued to erode as she began to develop macular degeneration. Then she started eating a plant-based diet and everything changed.
Meg joins "The Weight Loss Champion" Chuck Carroll to relive her journey back to health. It was a journey she did not even expect to take. She originally stumbled upon the idea of eating a plant-based diet to help her mother who had become gravely ill with a heart condition. She too began eating a fiber-rich diet filled with fruits, vegetables, whole grains, and legumes.
Together, mother and daughter rejuvenated their health! With her new lease on life, Meg embarked on a new career, founding MamaSezz, which was named the best vegan meal delivery service by Forbes!
Chuck then shifts from inspiration to science as he revisits a conversation with Dr. Hana Kahleova who details her promising research on the effect that a plant-based diet can have on rheumatoid arthritis. It is research that offers hope to the tens of millions of people worldwide living with the painful autoimmune disease.
Vote for The Exam Room for Best Vegan Podcast of 2020 on VegNews.