Exam Room Podcast

Mar 3, 2020
Breast Cancer and Food: What You Should Know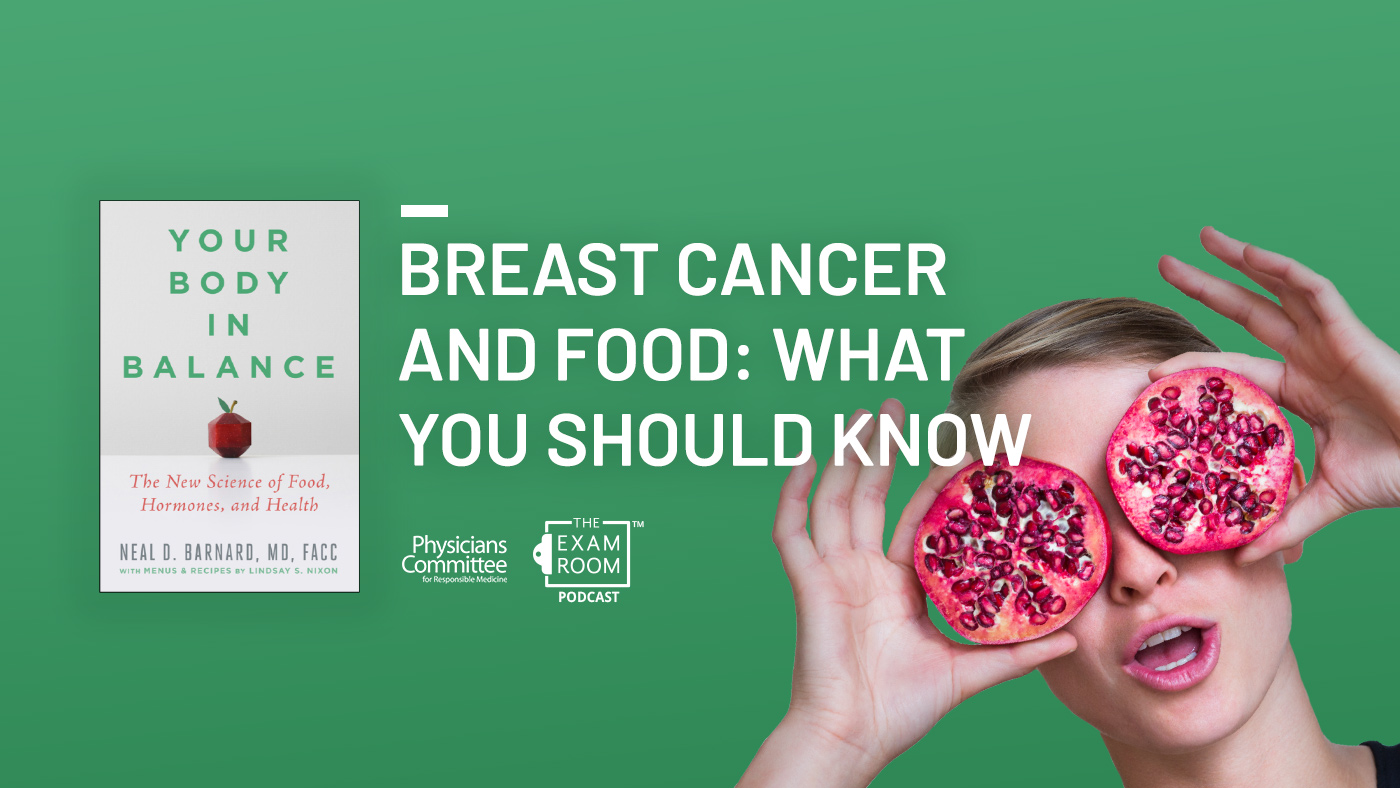 Did you know that food can play a role in breast cancer risk?
Currently, one out of eight women will be diagnosed with the disease in their lifetime.
It is estimated that more than 250,000 women in the United States will be diagnosed with it this year, but on this episode of The Exam Room™ podcast, "The Weight Loss Champion" Chuck Carroll is joined by Neal Barnard, MD, who will teach you what you need to know to reduce your risk. Dr. Barnard will share the science of food, hormones, and breast health from his book Your Body in Balance.
You will learn how fat, meat, dairy, and other factors can increase the chances of developing breast cancer and the best diet and foods to lower the risk. Plus, you will learn why a woman is more likely to be diagnosed as she gets older and what can be done to reduce the risk.
Plus, Lee Crosby, RD, LD, opens up about the breast cancer scare she had at a young age. When doctors first found a lump in her breast, she adopted a healthier diet. For months the mass showed no signs of growth. However, when she returned to eating the standard American diet, the next test revealed that the lump had doubled in size. She and Dr. Barnard talk about what happened next.