Blog

Apr 14, 2021
U.S. Meat and Dairy Companies Spend Millions Lobbying Against Climate Legislation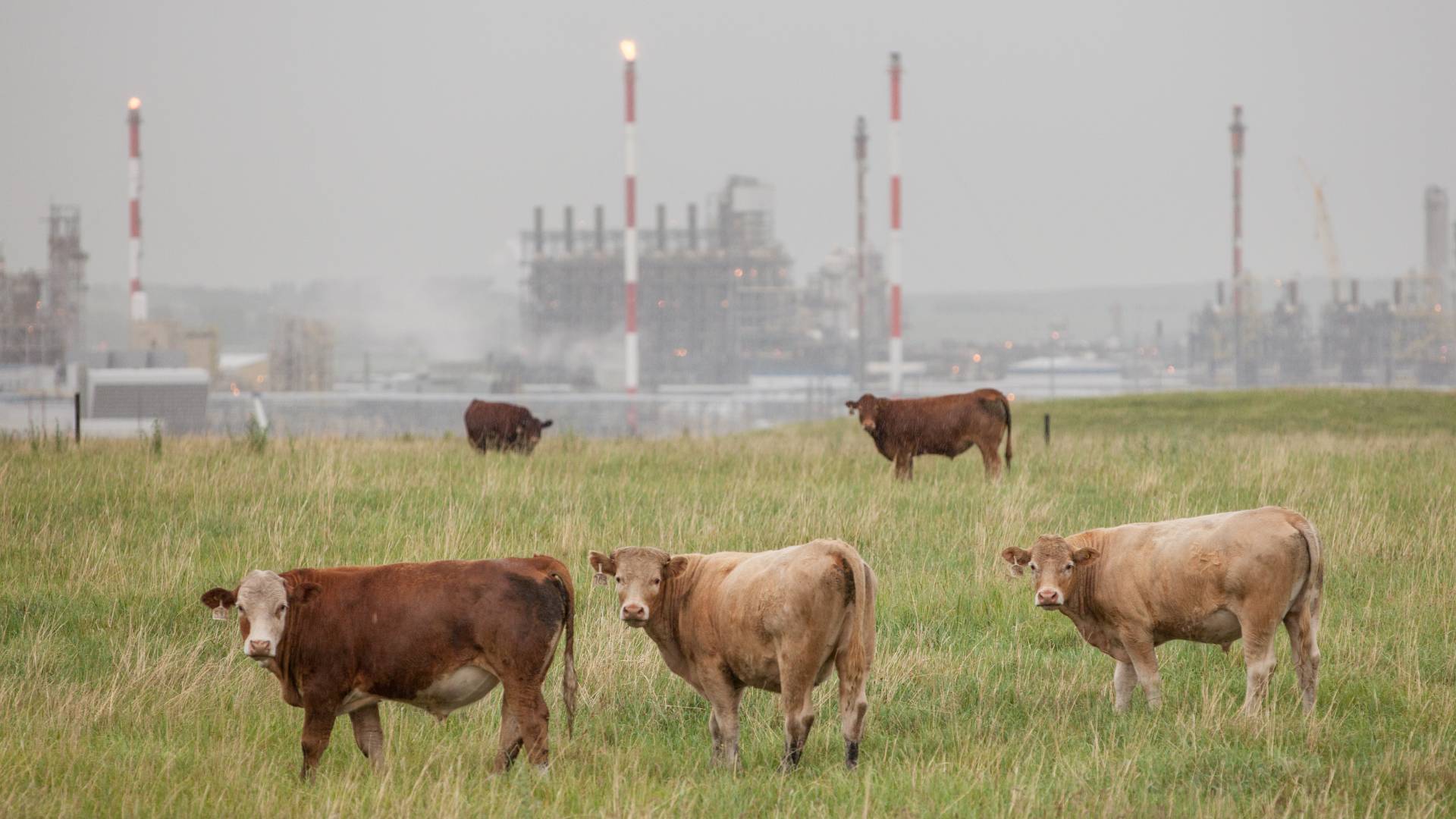 U.S. meat and dairy companies act collectively to block climate legislation that might limit production, according to a New York University study published in the journal Climatic Change.
The researchers examined the political influence of the 10 largest meat and dairy companies in the United States. Using a set of 20 questions to assess influence, they found that Tyson and National Beef engage on the issue of climate change more than any of the other 10 largest U.S. livestock companies. But each company has contributed to research that minimizes the link between animal agriculture and climate change and have influenced climate-related policies and discourse. 
"The largest meat and dairy companies in the U.S. have spent a considerable amount of time, money, and effort into downplaying the link between animal agriculture and climate change, and into fighting climate policy more generally," says Oliver Lazarus, who co-authored the study. "Documenting their influence in this area is critical to understanding the failure of the U.S. government to adequately address climate change."
The National Cattlemen's Beef Association, the National Pork Producers Council, the North American Meat Institute, the National Chicken Council, the International Dairy Foods Association, and the American Farm Bureau Federation and its state groups—have collectively spent approximately $200 million in lobbying since 2000, lobbying yearly on climate-related issues like cap-and-trade, the Clean Air Act, and greenhouse gas regulations.
"U.S. beef and dairy companies appear to act collectively in ways similar to the fossil fuel industry, which built an extensive climate change countermovement," say the authors. "Meat- and dairy-related trade associations have more traditionally been used to lobby for access to grazing lands and fees and manure management regulations, and to influence government regulation, but more recently they have been involved in blocking climate policy that would limit production."
Of the 35 companies studied globally, only four made commitments to achieve net-zero emissions by 2050. The other 31 largest meat and dairy companies, including JBS, Cargill, Hormel, and Smithfield, have not. In addition, there are large discrepancies in how companies report emissions and plan to achieve mitigation efforts, if they do so at all. 
In the United States, Tyson and Cargill are the companies with the largest emissions.