Blog

Nov 22, 2021
Turkey? Thanks, But No Thanks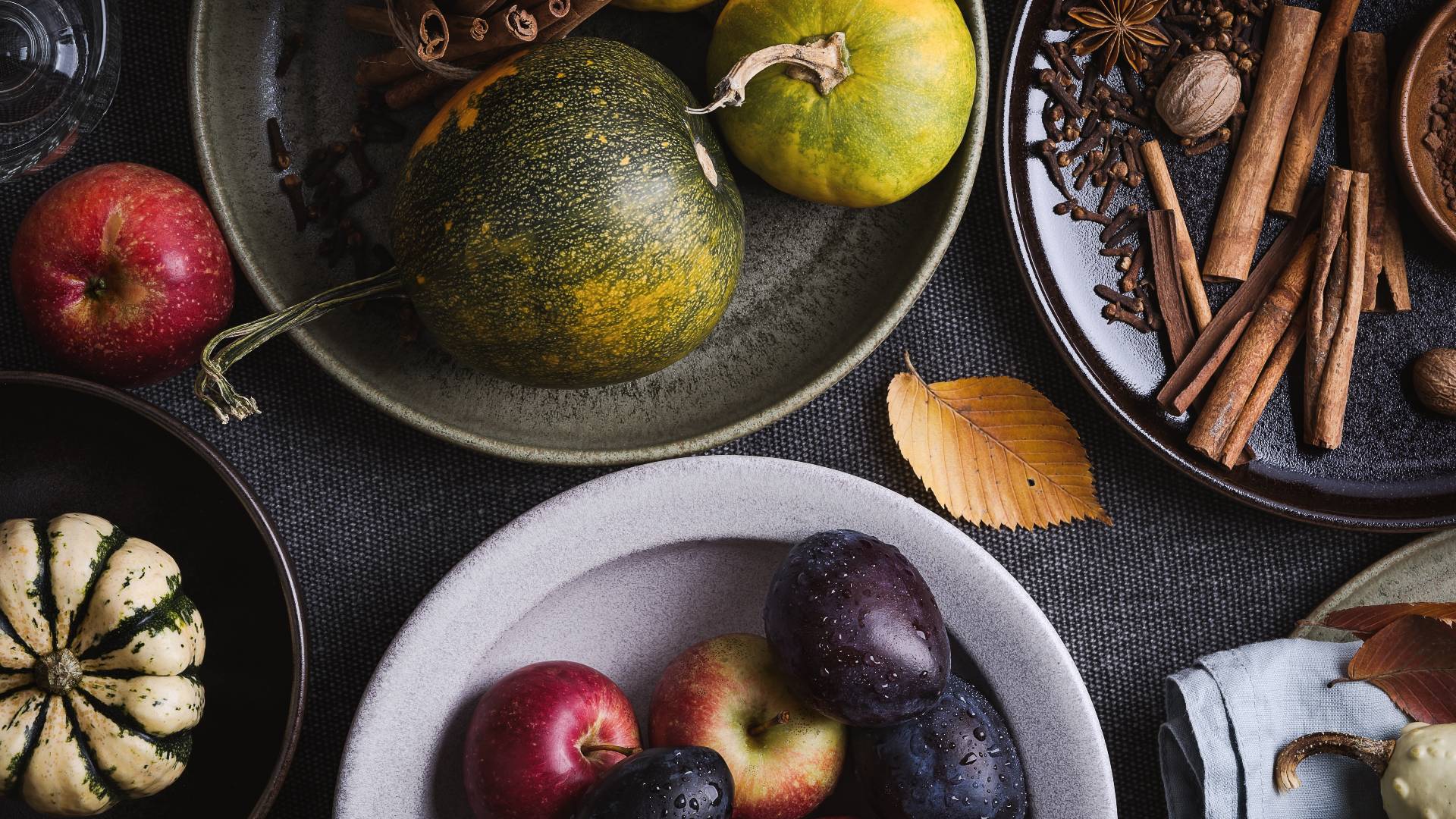 4 Turkey-Free Holiday Entrée Options at Grocery Stores Near You
Who stands to benefit when you reevaluate Thanksgiving dinner and choose to leave turkey off the menu? Obviously the turkeys will be thankful (gobble, gobble), but beyond that, you'll be doing yourself a huge favor by avoiding the cholesterol, saturated fat, and maybe even fecal bacteria. (Yikes!)
A single serving of turkey can contain up to 80 milligrams of cholesterol, a waxy substance that can clog arteries and even lead to heart attack or stroke. Cholesterol is only found in animal products—it's not in plant-based foods. Consuming excess saturated fat can also increase cholesterol levels. And don't look now, but according to research done in 2013 by Consumer Reports, more than half of store-bought packages of raw ground turkey meat and patties tested positive for bacteria that indicate fecal contamination—a nice way of saying there's poop in the meat.
On the other hand, plant foods like sweet potatoes and lentil loaf are loaded with micronutrients that your body loves. Whole plant foods are also rich in fiber, found only in plants. We should be aiming for 40 grams of fiber a day, but most people only get 10 to 15.
Don't ruin the holiday with 64 pounds of unnecessary carbon emissions. Brightly found that a 20-pound Thanksgiving turkey to feed 12 people can generate about 63.7 pounds (28.9 kilograms) of CO2. Trim your meal's carbon footprint by NOT cooking the equivalent of using 3.4 gallons of gas or the equivalent of driving 100 miles in a Ford Focus. 
Check your local grocery store, like Whole Foods, Trader Joe's, Giant, Kroger, Safeway, or Target, to see if they stock any of these delicious, vegan turkey alternatives.
Tofurky
A classic! You can't go wrong with first vegan roast to come on the scene; it has withstood the test of time! Tofurky is a plant-based tradition for the holidays with its savory blend of wheat and tofu. 
Total Fat: 10 g; Saturated Fat: 1.5 g; Cholesterol: 0 mg; Fiber: 2 g; Protein: 33 g
Field Roast Garlic Sage Celebration Roast 
This fiber-filled roast will have you savoring each delicious chewy bite after bite. Made with butternut squash, apples, mushrooms, lentils, carrots, and aromatic seasonings like sage, rosemary, red wine, tomato, and more, this roast is perfect for your fall celebration. 
Total Fat: 7 g; Saturated Fat: 1.5 g; Cholesterol: 0 mg; Fiber: 5 g; Protein: 22 g
Gardein Plant-Based Turk'y Roast
This base of this roast comes from the delightfully chewy vital wheat gluten, or seitan, also known as "wheat meat." The stuffing is a tasty mix of celery, brown rice, dried cranberries, wild rice, and seasonings like garlic, onion, miso, turmeric, and paprika. You can decrease the amount of fat by omitting the gravy. 
Total Fat: 10 g; Saturated Fat: 1 g; Cholesterol: 0 mg; Fiber: 1 g; Protein: 19 g
Trader Joe's Vegan Roast
Trader Joe's vegan roast is similar to Gardein's – a savory wheat gluten stuffed with wild rice, cranberries, celery, and onions. Serve it sliced into medallions and topped with hot gravy. A bit decadent, this one does pack a big protein punch, so it's sure to keep you feeling full. 
Total Fat: 16 g; Saturated Fat: 2 g; Cholesterol: 0 mg; Fiber: 3 g; Protein: 26 g
The Physicians Committee website is a great source for all kinds of healthful, plant-based recipes, but for Thanksgiving we have a few favorites:
Sun-Dried Tomato Lentil Loaf — A comforting classic!
Sweet Potato Shepherd's Pie — Sweet potatoes are loaded with vitamin A, fiber, and potassium!
Butternut Squash Mac and Cheese — If you have yet to experience the delicious flavor of nutritional yeast, affectionately known as nooch, don't wait! This creamy, cheesy dish is a true delight. 
To access these recipes and to fill out the rest of your menu with appetizers, sides, and desserts, visit PCRM.org/Thanksgiving and download our free Thanksgiving cookbook!
Thank you for reading! We're thankful for all these plant-based main options for a joyful holiday and day of gratitude. We're also thankful to be able to share this healthful information with you!