Blog

Sep 26, 2019
New York City Schools Ban Processed Meat!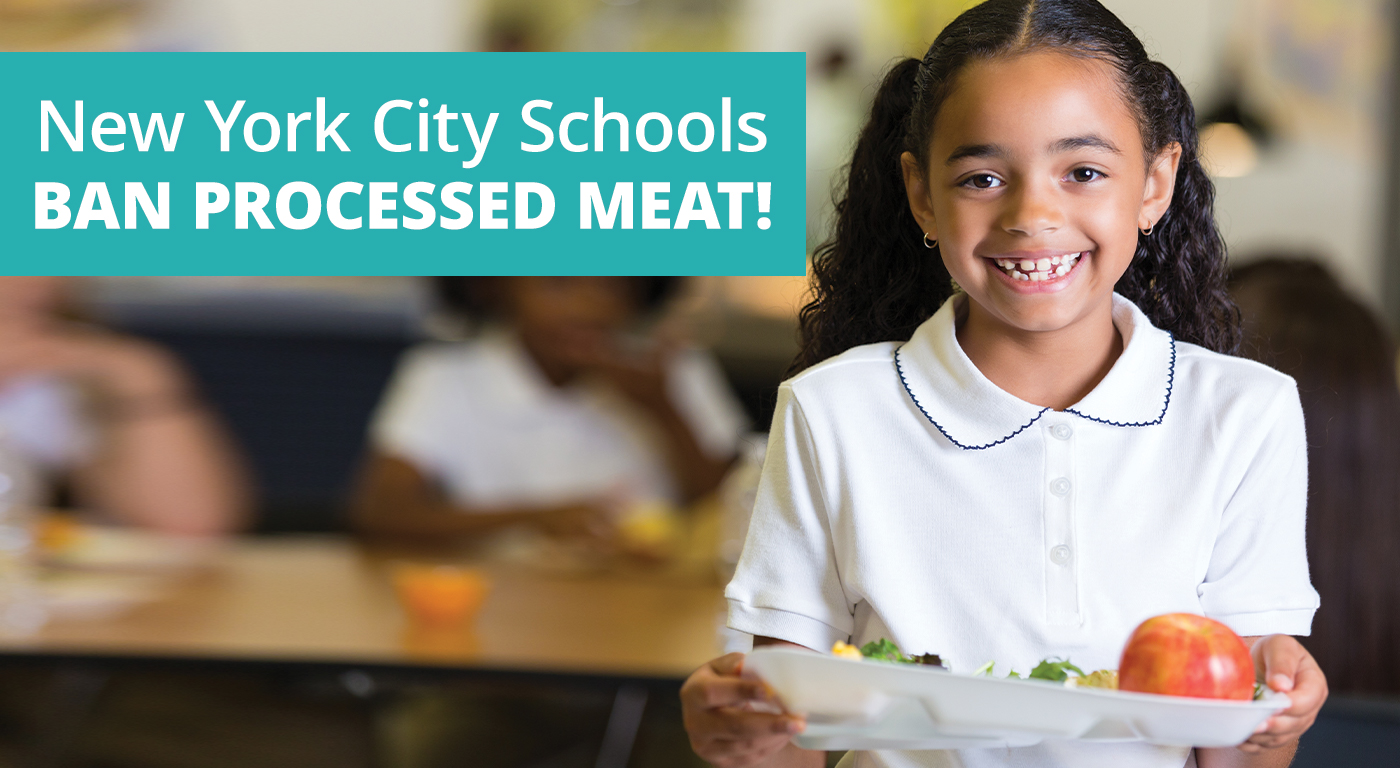 Hot dogs, pepperoni, and other cancer-causing processed meats are officially off the menu at New York City public schools!
New York's City Council recently passed Resolution 238, calling upon the Department of Education to eliminate processed meats in public schools. Brooklyn Borough President Eric Adams and Council Member Fernando Cabrera introduced the resolution in 2018.
"We cannot continue feeding our children substances that are scientifically proven to increase their chances of cancer later in life," said Borough President Adams, who reversed his type 2 diabetes by adopting a plant-based diet in 2016.
The landmark resolution cited a 2015 report from the World Health Organization that declared processed meat, including hot dogs, pepperoni, bacon, sausage, and deli meat, carcinogenic to humans. Studies show that just one hot dog or two strips of bacon per day can increase the risk of colorectal cancer by 18 percent. In recent years, colorectal cancer rates have been steadily rising in young people.
"I know from my own experience with being diagnosed as a type 2 diabetic that it is so important to take ownership of your health and take control of what you eat," added President Adams. "We must feed our kids nutritious meals that will nourish their bodies and help them perform better academically. Kids want to be healthy and strong, so let's help them get there by feeding them healthy meals."
By adopting the resolution, New York City continues to lead the way in serving healthy school food. The district currently offers daily plant-based meals to every student, participates in Meatless Mondays, and is home to several fully vegetarian schools!
More on Healthy School Food