Blog

Jul 6, 2021
Fried Chicken Is Hazardous for Heart Health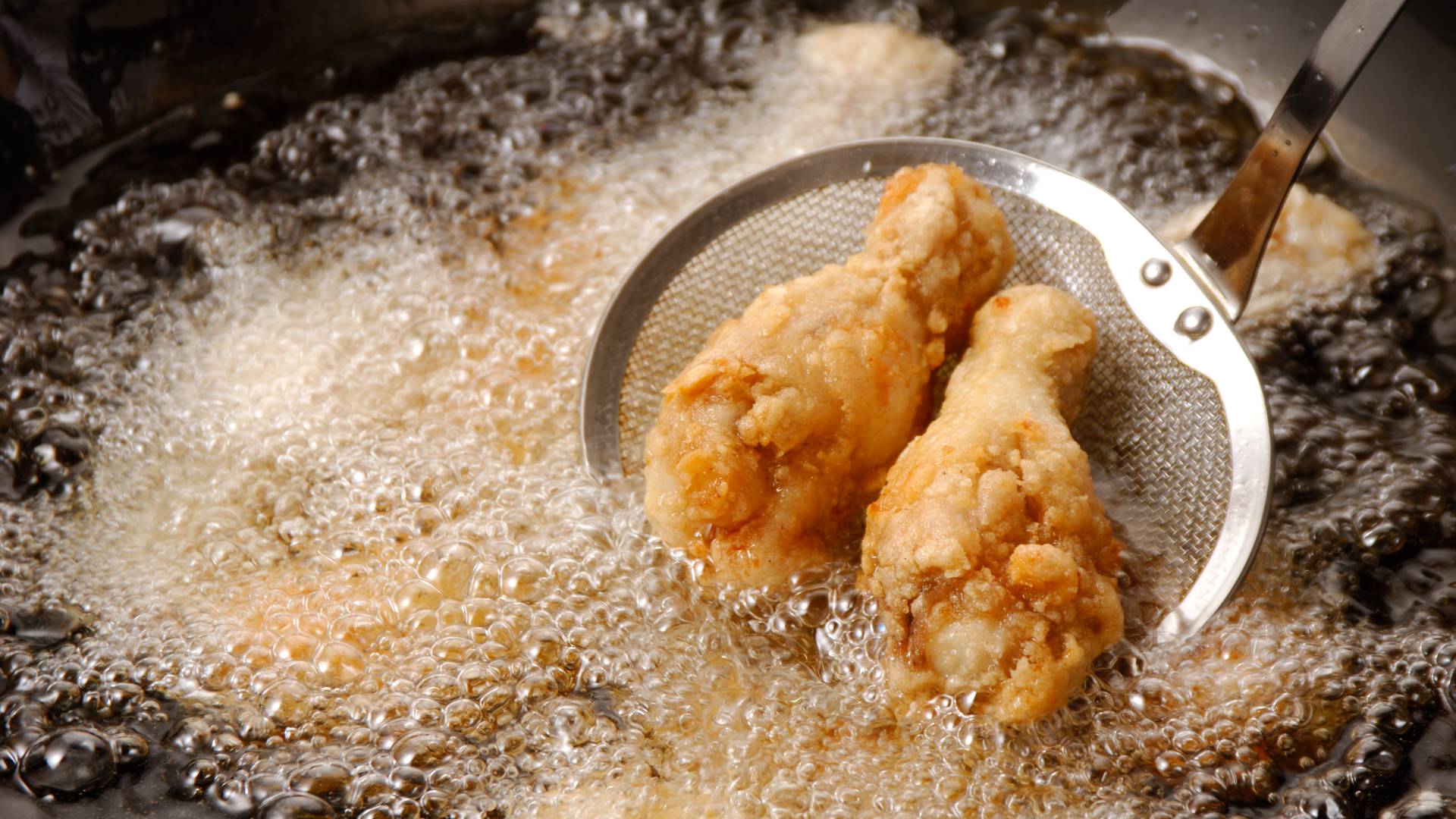 It's National Fried Chicken Day, but research shows that consuming fried foods, including fried chicken, is hazardous for heart health.
In fact, one or more servings of fried chicken a day was linked to a 13% higher risk of death from any cause and a 12% higher risk of heart-related death compared with no fried food, according to a study that assessed the diets of 106,966 women aged 50 to 79. 
Other studies have also shown the dangers of eating fried foods. Earlier this year, a meta-analysis compared fried food intake and heart disease in 17 studies that encompassed data for more than 500,000 participants. Consumption of the highest amount of fried foods compared to the lowest amount increased the risk for major cardiovascular events, coronary heart disease, and heart failure by 28%, 22%, and 37%, respectively. 
Previous research presented at an American Heart Association meeting found that fried foods can increase the risk of heart disease by as much as 68%. Researchers followed the diets of 15,300 doctors as part of the Physician's Health Study for about three years. Those who ate fried foods up to three times a week saw an 18% increased risk for heart disease. The risk increased with the frequency of fried food consumption, with about a 25% increased risk if eaten four to six times a week and up to 68% if eaten seven times or more a week.
Help keep your heart healthy by avoiding fried chicken and swapping chicken products for plant-based foods.