Blog

Aug 24, 2021
Eating a Hot Dog Takes Away 36 Minutes of Healthy Life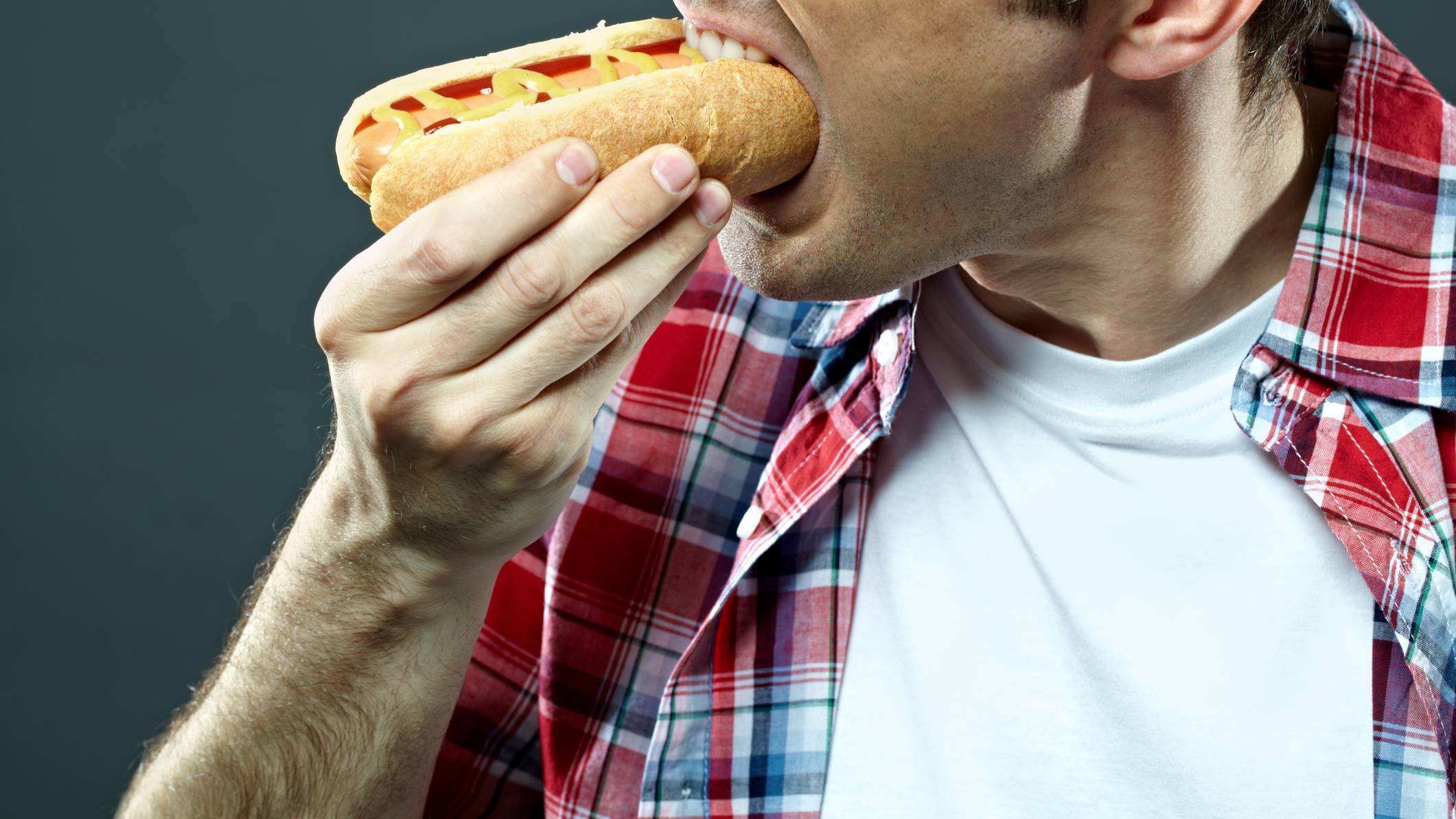 Eating a hot dog takes away 36 minutes of healthy life, according to a new study that evaluated more than 5,800 foods and ranked them by their nutritional disease burden, as well as their impact on the environment.
Foods with positive scores add healthy minutes of life—an increase in good-quality and disease-free life expectancy—while those with negative scores are detrimental and take away minutes of healthy life.
To evaluate the environmental impact of foods, the researchers looked at factors such as production, processing, and preparation. They found that beef has the largest carbon footprint across its entire life cycle.
The study found that substituting 10% of daily calories from beef and processed meat for foods including whole grains, fruits, vegetables, nuts, and legumes could add 48 minutes of healthy life per day and reduce your carbon footprint by one-third.
The foods were also classified into three color zones: green, yellow, and red. The green zone contains foods that are nutritionally beneficial and have low environmental impacts, predominantly fruits, vegetables, legumes, whole grains, and nuts. The red zone includes foods that negatively impact health and the environment, including processed meat, beef, shrimp, pork, and lamb.
References
Stylianou KS, Fulgoni VL, Jolliet O. Small targeted dietary changes can yield substantial gains for human and environmental health. Nat Food. 2021;2:616-627. doi: 10.1038/s43016-021-00343-4