Blog

Nov 21, 2022
Arizona Food Bank Provides Food for Life Class and Plant-Based Meals Kits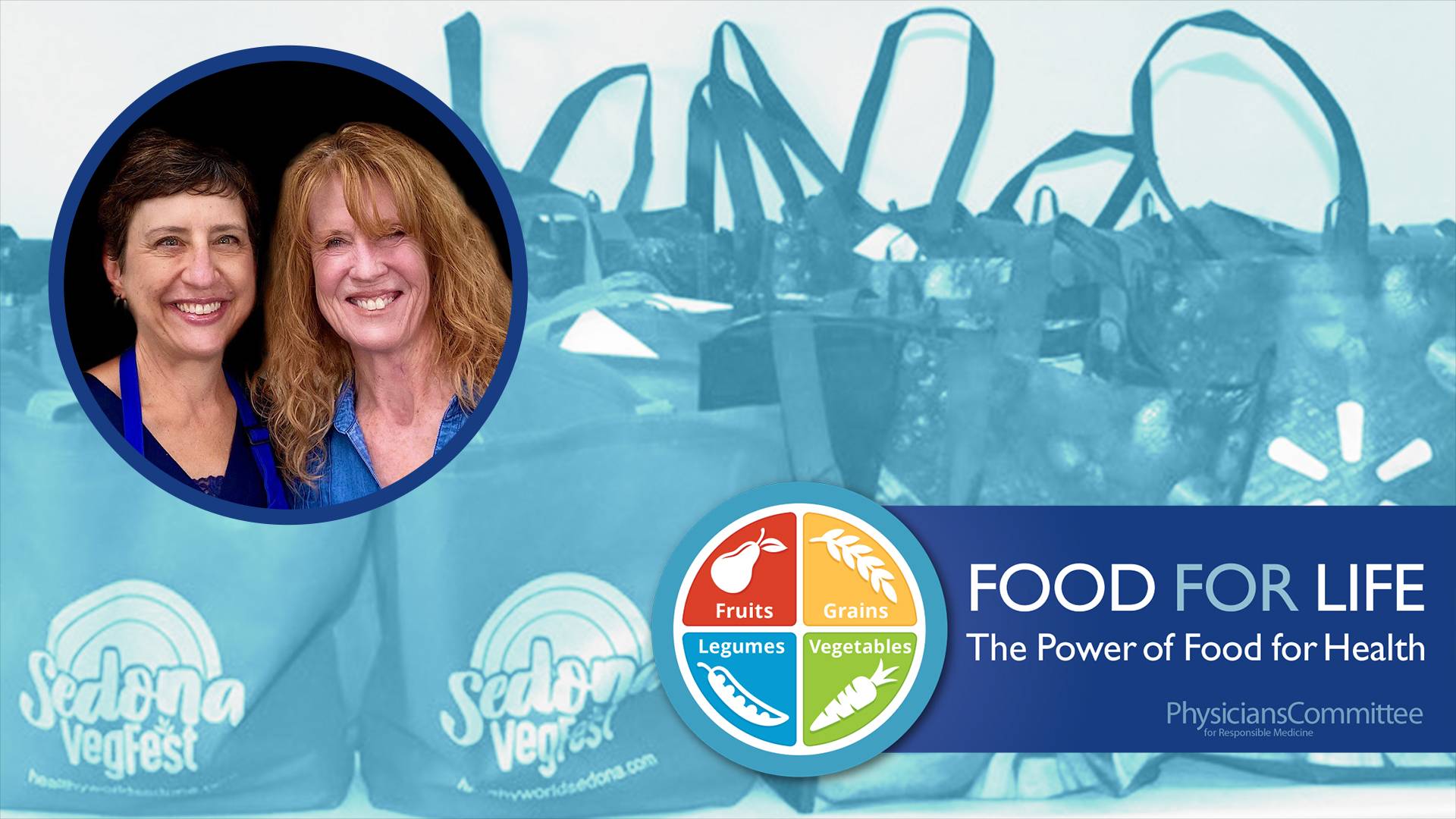 The Sedona Community Food Bank in Arizona recently provided community members 120 healthy plant-based meals kits following a Food for Life nutrition and cooking class taught by Chris Kalinich.
On Nov. 10, Chris taught a Food for Life: Healthy Basics class at the food bank, where class participants learned about the economic value and health benefits of plant-based foods. In the Healthy Basics class, attendees discover the relationship between diet and disease, get tips on planning a budget-friendly weekly or monthly menu, and enjoy cooking demonstrations that do not require costly cooking gadgets or equipment.
Leslie Cook, who graduated from Food for Life instructor training earlier this month, drove from Payson, Ariz., about two hours away, to be a part of the class and volunteer. 
At the end of the class, every attendee received a meal kit bag that included the recipe and all of the ingredients for Sweet Potato Lentil Curry, which Chris demonstrated in the class. Additional meal kits were handed out to food bank clients over the following two weeks.
This Food for Life class was funded in part by a grant from VegFund. Healthy World Sedona, where Chris is a founding board member, participated in the effort by donating the meal kits, which each fed a family of six.
"For me, this class was a celebratory event that showcases how we can come together and support one another during difficult times," says Chris, who, after overcoming several health issues using the power of plants, now helps others discover how they can empower their own lives. "It also shows how one Food for Life class can have a ripple effect and do good in many ways."
Food for Life is a collaborative effort of physicians, researchers, and nutritionists who have joined together to educate the public about the benefits of a healthful diet for weight management and disease prevention. Based in Washington, D.C., Food for Life is a program of the nonprofit Physicians Committee for Responsible Medicine.