Recipe
Cream Cheese
8 servings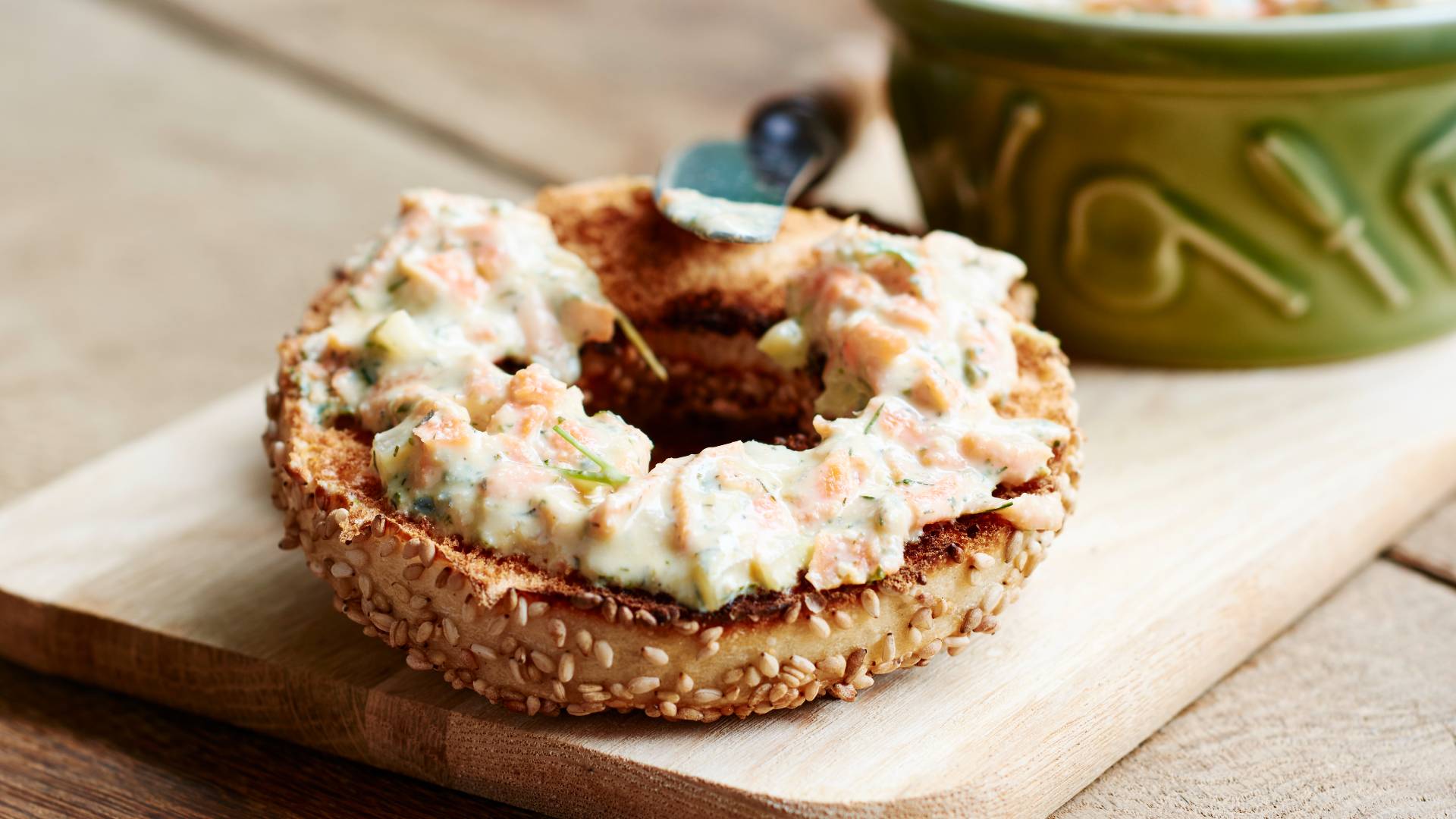 Use in recipes, or as a replacement for standard cream cheese to spread on bagels and sandwiches.
Ingredients
Makes 8 Servings
1 cup soaked raw cashews

1/4 cup plain nondairy yogurt

1 tbsp. freshly squeezed lemon juice

1 1/2 tsp. pure maple syrup

1/4 tsp. guar gum (see Note)

1/4 tsp. sea salt
Directions
In a blender (see note), blend all the ingredients until very smooth, scraping down the side of the blender as needed. Use straightaway or refrigerate in an airtight container for 3 to 5 days.

Guar Gum Note: The guar gum helps create a slight viscous texture to the cheese, which more resembles commercial cream cheese (dairy or nondairy). It's not essential to the flavor, however. So, if you don't have it, you can omit and simply chill the mix to help it set before serving.

Blender Note: This recipe works best in a high-speed blender with a small jar. If you use a large jar, double the batch; it will move in the blender much more easily for a smoother puree.




Nutrition Facts
Per serving (2 tablespoons)
Calories: 98
Fat: 7 g
     Calories From Fat: 62%
Cholesterol: 0 mg
Protein: 3 g
Carbohydrate: 7 g
Sugar: 2 g
Fiber: 1 g
Sodium: 149 mg