Modernizing Medicine Toronto 
Date:  
Time: 7:00 PM - 9:00 PM 
Address:
477 Richmond St. W. Suite 104
Toronto, ON M5V, 3E7 
Dr. Barnard founded the Physicians Committee in 1985 to end the practice of using animals in medical training. In the past three decades he has expanded the mission to include ending animal use in research and promoting the health and humane benefits of a plant-based diet. The Physicians Committee now has more than 175,000 members around the globe, including more than 12,000 physcians. Meet Dr. Barnard and learn about how the future of medicine is changing. Tickets are $35 USD and proceeds will support the Physicians Committee's lifesaving work. Guests will be treated to a special presentation with Dr. Barnard and delicious plant-based light fare. Space is limited—reserve your spot now!
---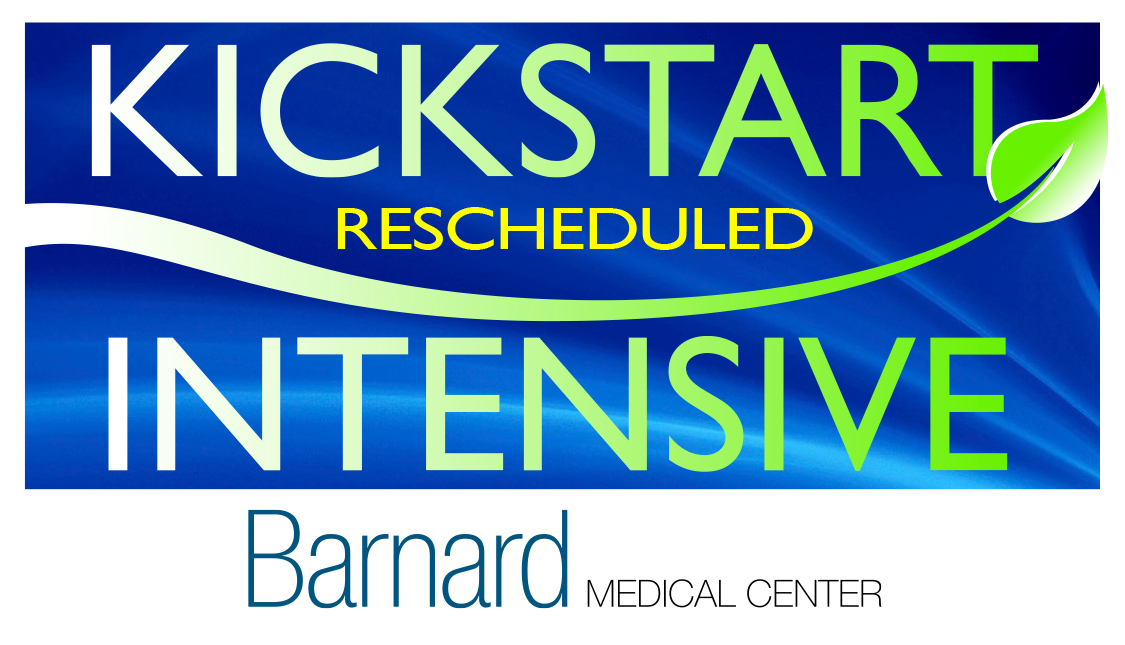 Register Today for the Life-Changing Kickstart Intensive Program in Washington, D.C., Jan. 11-12, 2019.
Join nutrition experts on Jan. 11-12, 2019 in Washington, D.C., for the Kickstart Intensive. We'll provide in-depth nutrition information, cooking demonstrations, community support, plenty of inspiration, and plenty of time to have your questions answered.
This will be a life-changing experience that includes everything you need to revamp the way you eat and get started on the path to the best possible health:
Know Your Numbers Health Tracker Station
Permanent Weight Control
Tackling Diabetes and Cholesterol
Breaking Food Addictions
Cancer Prevention and Survival
Power Foods for the Brain
Step-by-Step Info on Plant-based Diets
Products that Make Life Easy
Cooking Demonstrations by Experienced Instructors
Delicious Vegan Meals
Your Questions Answered
After the Event: Year-Long Support through Barnard Medical Center
---
Food for Life: Cancer Project
What can you expect from the Food for Life Nutrition and Cooking Class Series for Cancer Prevention and Survival?
The class series covers a variety of cancer-related nutrition topics and demonstrates how to prepare several meals loaded with antioxidants and phytochemicals, high-fiber and low-fat foods, and healthy dairy alternatives. The series also provides information on planning meals and maintaining a healthy weight.
This is a FREE class series, each participant must register to attend, and we encourage you to attend as many classes as possible. Classes are held at the Physicians Committee for Responsible Medicine office, 5100 Wisconsin Ave NW, Suite 400, Washington, DC 20016
Class Dates:
Tuesday, October 9, 6 p.m. to 7:15 p.m.: Introductory Lecture from Barnard Medical Center Physician
Tuesday, October 16, 6 p.m. to 7:45 p.m.: How Foods Fight Cancer
Tuesday, October 23, 6 p.m. to 7:45 p.m.: Fueling up on Low-Fat, High Fiber Foods
Tuesday, October 30, 6 p.m. to 7:45 p.m.: Discovering Meat and Dairy Alternatives
Tuesday, November 6, 6 p.m. to 7:45 p.m.: Cancer-Fighting Compounds and Healthy Weight
Start Date:  
End Date:    

Address:
5100 Wisconsin Ave NW, Suite 400
Washington, DC 20016 
United States