News Release

Feb 17, 2022
U.S. Department of Agriculture to Look Into Monkey Experiments Funded by Elon Musk's Neuralink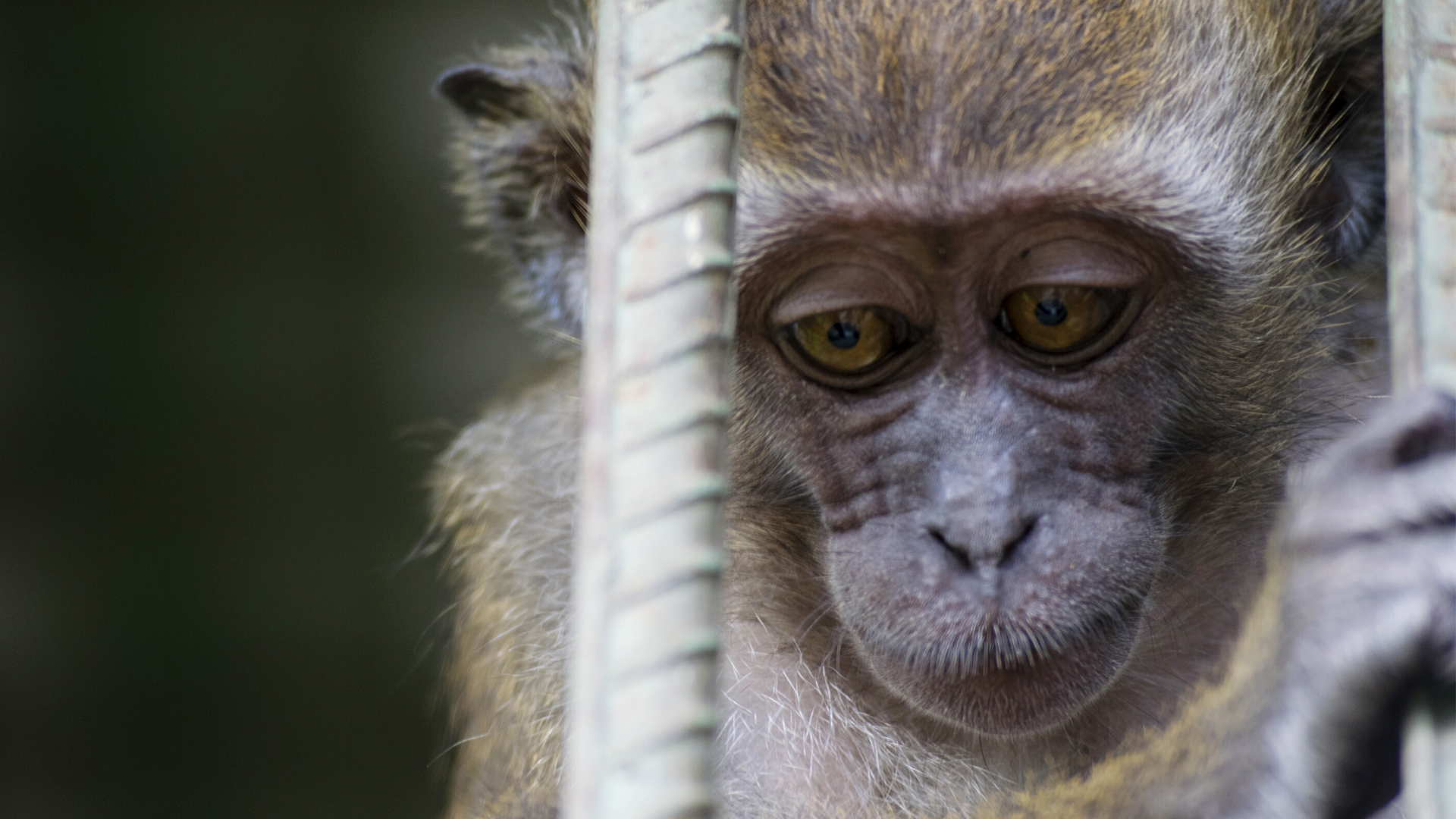 DAVIS, Calif.—The U.S. Department of Agriculture's Animal and Plant Health Inspection Service has confirmed that it will look into the invasive, fatal monkey experiments funded by Elon Musk's Neuralink, in response to a complaint filed by the Physicians Committee for Responsible Medicine. The confirmation was made by deputy administrator Elizabeth Goldentyer, DVM, in an email to the organization last Friday. The brain-computer implant experiments took place at the University of California, Davis, through 2020 and involved 23 monkeys, 15 of whom died, according to records obtained by the Physicians Committee. The experiments, in which portions of the monkeys' skulls are removed and electrodes are implanted in their brains, now continue at a private Neuralink facility in Fremont, California.
The Physicians Committee filed a complaint with the USDA on Feb. 10, pointing out that Neuralink and UC Davis staff failed to provide dying monkeys with adequate veterinary care, used an unapproved substance known as "BioGlue" that killed two monkeys by destroying portions of their brains, and failed to provide for the psychological well-being of monkeys assigned to the experiment. Macaque monkeys used in the experiment were caged alone, had steel posts screwed to their skulls, suffered "facial trauma," seizures following brain implants, and recurring infections at implant sites. In some cases, as a result of deteriorating health, Neuralink and UC Davis euthanized monkeys before they were even used in the planned experiment. UC Davis received more than $1.4 million from Elon Musk's company Neuralink to carry out the experiments.
The Physicians Committee also filed a second public records lawsuit to compel the university to release videos and photographs of the monkeys used in the Neuralink-funded experiments. The university initially withheld nearly all documents, and only released veterinary and health records following a Physicians Committee lawsuit filed in May 2021. UC Davis has confirmed that Neuralink employees removed videos from the public institution.
"These horrific experiments are even more troubling because there is no need to subject animals to suffering and death," says Ryan Merkley, director of research advocacy with the Physicians Committee. "Human-relevant, nonanimal methods already exist and can advance brain-computer interface research."
"A private company was allowed to remove videos of these experiments from a public institution," says Deborah Dubow Press, Esq., associate general counsel with the Physicians Committee. "The avalanche of media coverage about what Musk is doing proves that there is a huge amount of interest in seeing those videos and leads one to wonder what exactly they are so determined to hide."
For a copy of the USDA complaint, the open records lawsuit, the veterinary records, or to speak with Mr. Merkley or Ms. Press, please contact Reina Pohl at 202-527-7326 or rpohl [at] pcrm.org (rpohl[at]pcrm[dot]org).
We need your help today to end Elon Musk's monkey experiments!
Hundreds of pages of newly obtained public records reveal troubling details.
Media Contact
Reina Pohl, MPH
202-527-7326
rpohl[at]pcrm.org
Founded in 1985, the Physicians Committee for Responsible Medicine is a nonprofit organization that promotes preventive medicine, conducts clinical research, and encourages higher standards for ethics and effectiveness in education and research.