News Release

May 4, 2017
Physicians Committee Trains Government Toxicologists on Method to Replace Animal Tests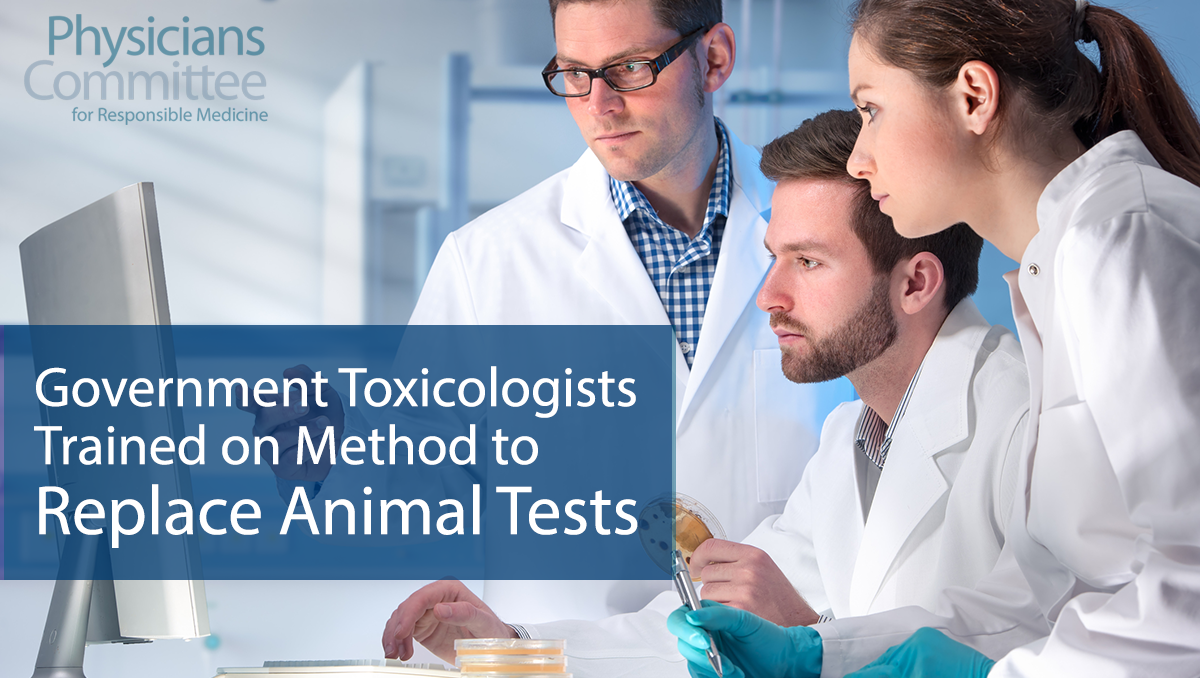 WASHINGTON—The nonprofit Physicians Committee is training more than 70 U.S. government toxicologists this week on the OECD Quantitative Structure Activity Relationship (QSAR) Toolbox, a software program that quickly and accurately predicts chemical toxicity without the use of animals.
The QSAR Toolbox is computer software that gives scientists access to an ever-evolving database of toxicity data in order to calculate the anticipated health risks associated with exposure to a specific chemical. It is designed on the principle that chemicals that are molecularly similar can be expected to affect biology in the same manner. By matching a chemical under review with those that are similar the software can predict its toxicity.
"A significant barrier to use of the QSAR Toolbox is inexperience," says Kristie Sullivan, M.P.H., the Physicians Committee's vice president of research policy. "Unless scientists and regulators are familiar with the tool and confident in their ability to apply it to their everyday work, it will be underutilized."
The trainings are being conducted by the QSAR Toolbox developers, a team from the University of Burgas in Bulgaria, and include introductory and advanced sessions. The Physicians Committee will ask participants to complete a written survey to assess the impact of the training.
Physicians Committee scientists have been closely involved in the development and promotion of the QSAR Toolbox and have previously provided trainings for the USEPA's Office of Pollution Prevention and Toxics and the California Environmental Protection Agency.
"The importance of the QSAR Toolbox cannot be overstated," says Sullivan. "It is an essential step in modernizing toxicity testing, protecting public health, and eliminating the use of animals."
Founded in 1985, the Physicians Committee for Responsible Medicine is a nonprofit organization that promotes preventive medicine, conducts clinical research, and encourages higher standards for ethics and effectiveness in education and research.