News Release

Dec 17, 2016
The Physicians Committee Remembers Henry J. Heimlich for Innovative Medicine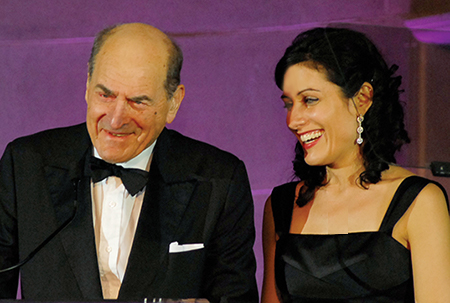 The Physicians Committee for Responsible Medicine salutes the life and career of Henry J. Heimlich, M.D., a tremendously innovative and creative scientist. The Heimlich maneuver, for which he is known, has saved countless lives. But it was Dr. Heimlich's unwavering compassion, and his steadfast refusal to support animal experiments, which consistently impressed his colleagues.
In 2005, he gave his name for the Physicians Committee's Henry J. Heimlich Award for Innovative Medicine, an award that recognizes the ability to see innovative and surprisingly simple solutions to seemingly insurmountable medical issues.
Dr. Heimlich's work with the Physicians Committee began in the late 1980s, when he spoke out against the dog experiments some had proposed for testing the Heimlich Maneuver. He later narrated a video produced by the Physicians Committee and the Massachusetts General Hospital to illustrate Harvard Medical School's new alternative to animal laboratories in medical education. Working with the Physicians Committee, he produced a series of public service announcements on first aid, preventive medicine, and nutrition, and spoke out for the reform of federal dietary guidelines.
"Dr. Heimlich was the embodiment of innovation, compassion, and getting the job done," says Physicians Committee president Neal Barnard, M.D., F.A.C.C. "His work has inspired researchers and medical students to break convention, think creatively, and focus on what counts: saving lives."​
Founded in 1985, the Physicians Committee for Responsible Medicine is a nonprofit organization that promotes preventive medicine, conducts clinical research, and encourages higher standards for ethics and effectiveness in education and research.